Missions
Community Management on leading social media platforms (Facebook, Twitter, Insta, TikTok…)

Website management
Localization / translation services
Audit & consulting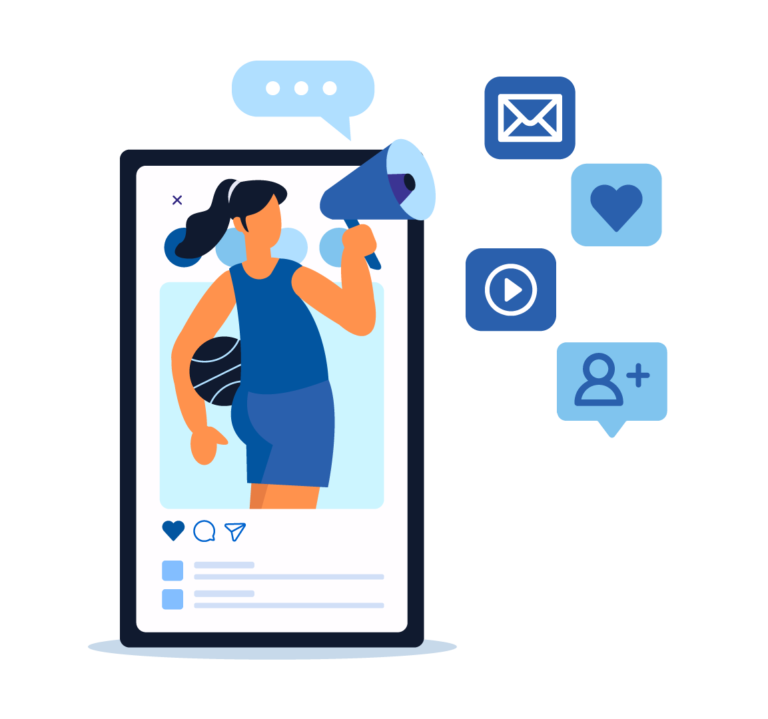 Our expertise
Our multilingual agency accompanies the biggest sport brands on Social networks. Facebook, Instagram, Twitter, TikTok… have no secrets for us, as much on content strategies as on the management, animation or moderation of your social networks.
Thanks to our team of social media and community managers native to the targeted countries, we support our clients in the management of their digital communication at the national and international level. With more than 60 employees, we now cover more than 50 countries and offer our clients quality support, always based on creativity and the ability to adapt to the specificities of each market.
Our teams are made up of experts in communication and media relations. Our international consultants are native speakers of their own countries and are fluent in the language as well as in the cultural, social
and economic specificities of their countries. They are also perfectly familiar with their local media universes (print, online, audio, blogs and social networks).
The strategy and animation of your networks have one main objective: to unite Internet users around your brand, your organization, whether in B2B or B2C, and to create an active and qualified community that will follow and support you.
We monitor the activity of your networks and their statistics on a daily basis, we observe the figures for your sector of activity and those of your competitors, and we report to you during regular reviews.
This is the assurance for you to know your social media progress, and for us to refine the strategies put in place to improve results.
Let's work
together
Whatever your needs, objectives, your budget, we have a sports marketing solution for you !
The activities of community management concern the management of social networks. However, the job of community manager (CM) is broader, encompassing marketing and communication functions at the same time. Indeed, his mission is to animate communities on the Web (for example on Facebook) and to federate them to promote the company in the context of virtual communication.
Thus, the CM sets up actions to increase the visibility of a product or service via social networks. It is in charge of creating publications that relate to the company's editorial line. KPIs tools are then used to analyse the work.
Community management has a number of objectives:
– Identifying the target audience on social networks;
– Define the social networks where presence is indispensable;
– Monitoring the theme;
– To animate the community and exchange posts, comments and dialogues;
– Disseminate information;
– Create social engagements.
As such, community management goes far beyond the management of forums and mediation activities. It helps to maintain the brand image and e-reputation of the company.