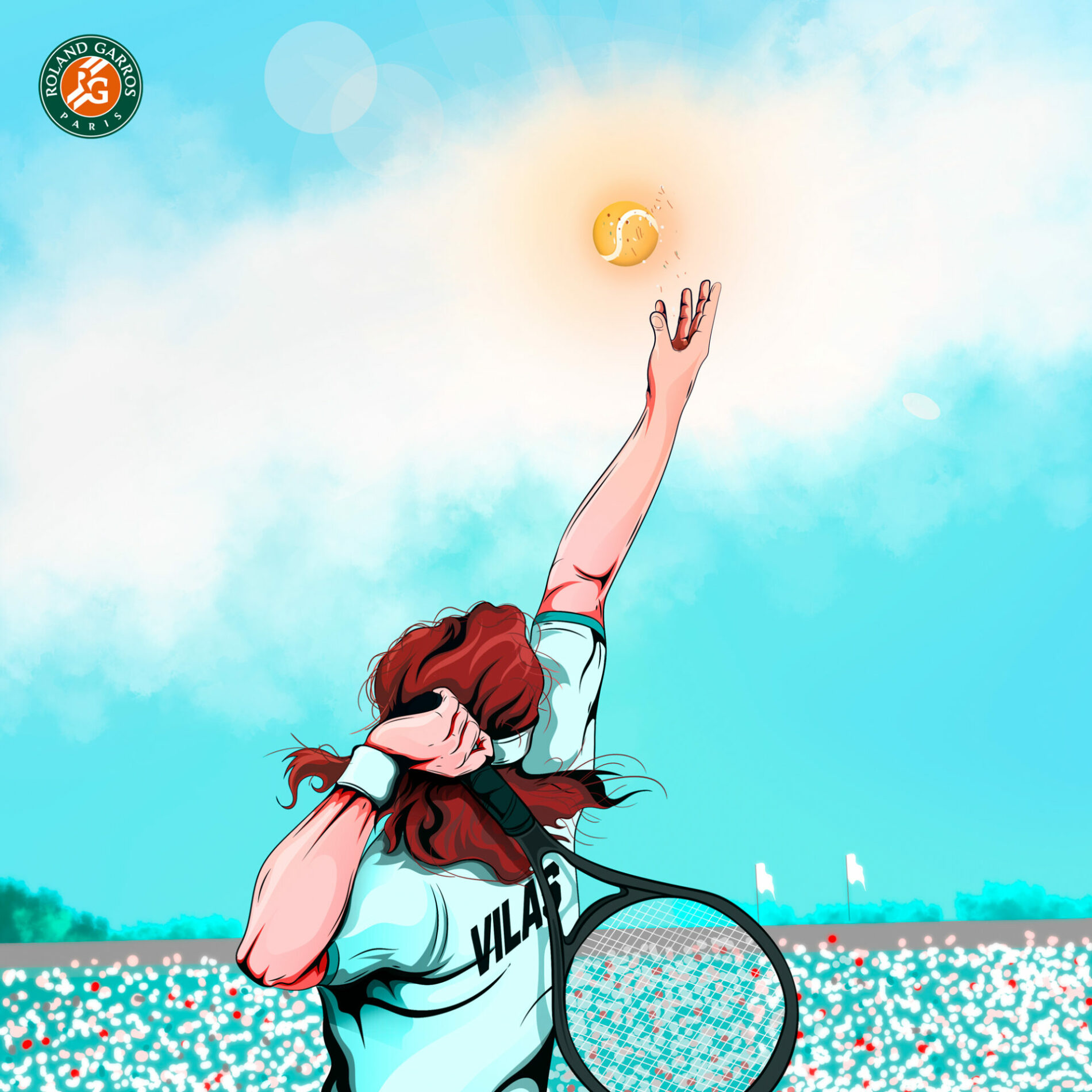 Mission
While most competitions have a defined season around which to work, couples with the natural flow and ebb of an off-season, tennis tournaments are a different proposition. The season runs eleven months, from the Australian open through each tour's finals, but each tournament has the proverbial spotlight for just two weeks, and while engagement and strong numbers are easy to record during the run of the tournament, doing the same through the rest of the year presents a unique challenge.
Roland-Garros is one of the world's four majors, and as such has a rich history upon which to draw, and this, combined with a keen understanding of the audiences in the territories in which Samba works, has made a big impact on growing the account's Facebook followers. In addition to Facebook, we have also made a big impact on the growth of their TikTok account, while also contributing to record-breaking numbers in covering the most recent edition of the tournament itself.
Actions:
For Facebook, we are responsible for covering three territories — the United States, Latin America and Spain, and Brazil. Each of these presents a unique challenge — the United States has lots of engaged fans, but they tend to be a bit older, in line with people who actually play tennis. In Latin America (LATAM), the audience is younger, but also more diverse, as it incorporates some dozen countries across South America, but also Spain itself, home of the player who's most strongly linked to the tournament, Rafael Nadal. Brazil sits somewhere in between the two, with a historic link to three-time winner Gustavo Kuerten, and while the strategy has leaned more heavily on him, a more clever and contemporary approach tying tennis to other sports has been impressive.
United States:
The United States has a rich history in the tournament, with many winners of both the women's and men's tournaments, but with the recent retirement of Serena Williams, there are no active players who would be considered as iconic as greats like Nadal or Novak Djokovic. Instead, our strategy here has relied on a mix of engaging fans through a nod to past greats, and staying up to date with holidays by using our team of designers.
We've also adapted to stay up to date with tennis news — our American fans love to engage around the latest success of American players — we particularly saw great results with Frances Tiafoe's strong run in the US Open.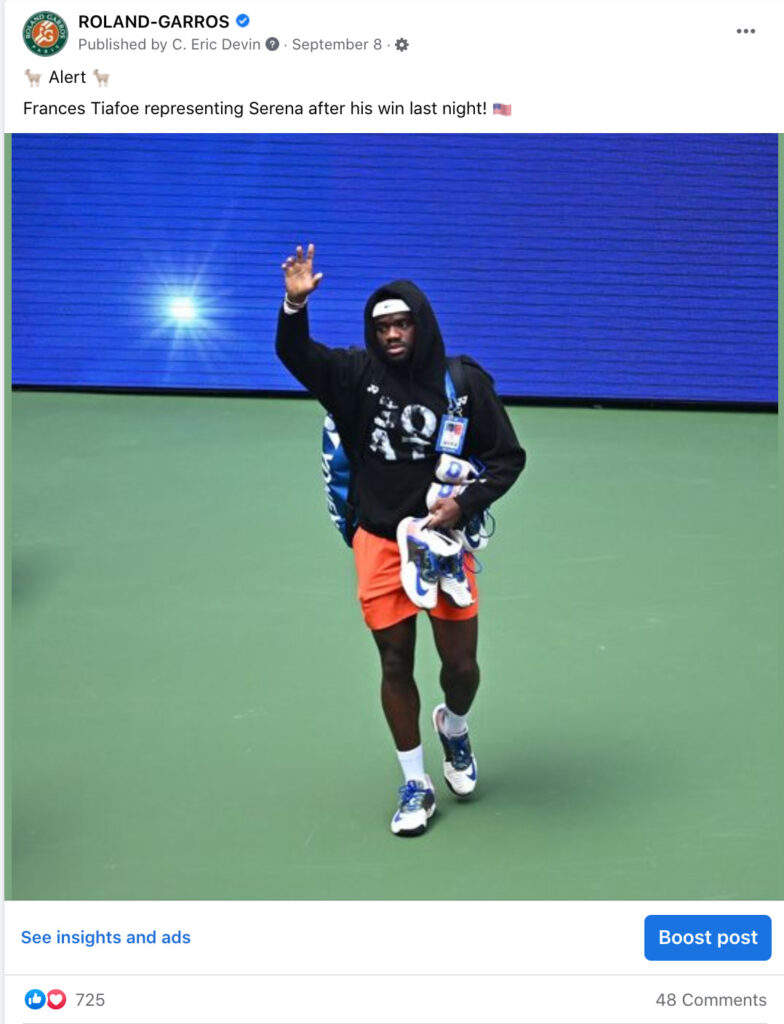 LATAM:
For LATAM, the approach has been different, as Pablo Lee Gonzales explained recently. According to Gonzales, the growth in the account in ES has come from a multivalent approach which has a less formal approach than most companies tend to take on the platform. By using a combination of memes and graphics tailored to the individual countries which make up the audience, he has managed to have an impressive run of growth, despite many of the great players from countries like Argentina having retired.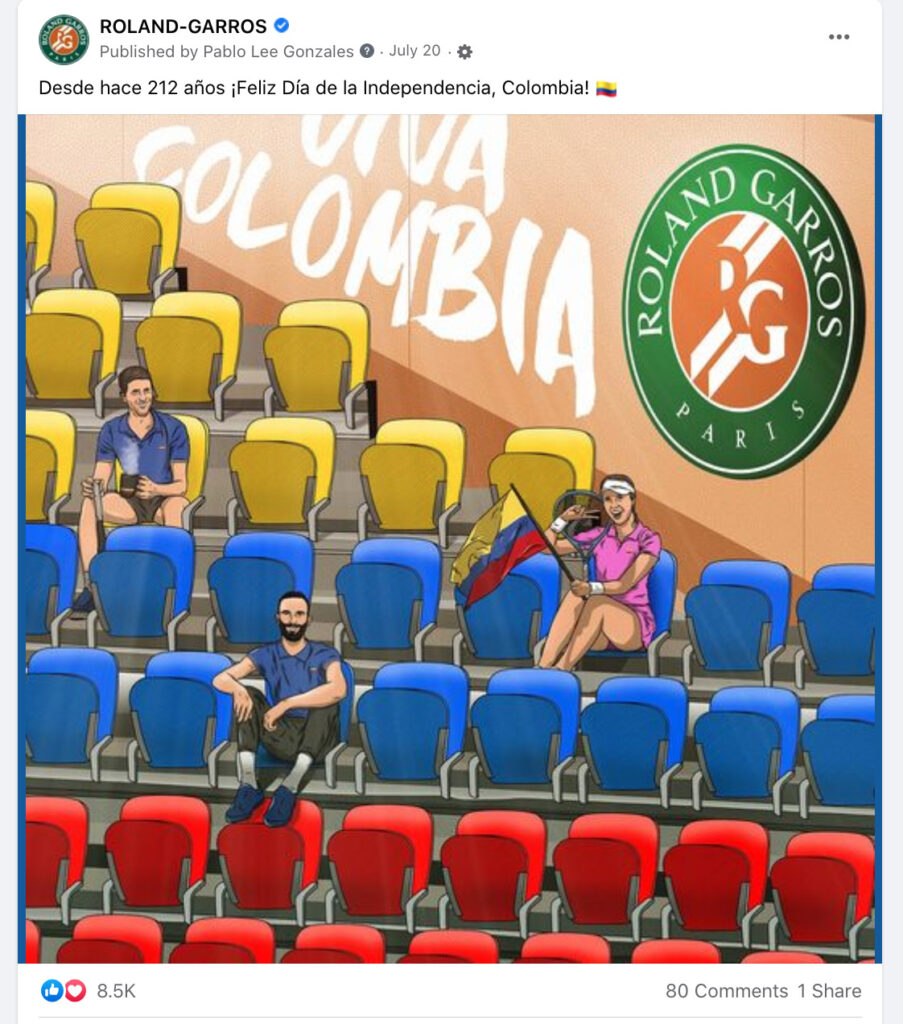 Portuguese:
For Brazil and Portugal, we have also taken a less formal approach, while also relying on the success of Kuerten, who is not only the most successful player in his country's history but also a player strongly associated with the tournament itself as a three-time winner. Beyond this, one of Brazil's most famous social media stars of the present, Luva de Pedreiro was in attendance at the tournament this year, which allowed a great crossover opportunity both in terms of his being there and his physical resemblance to Kuerten.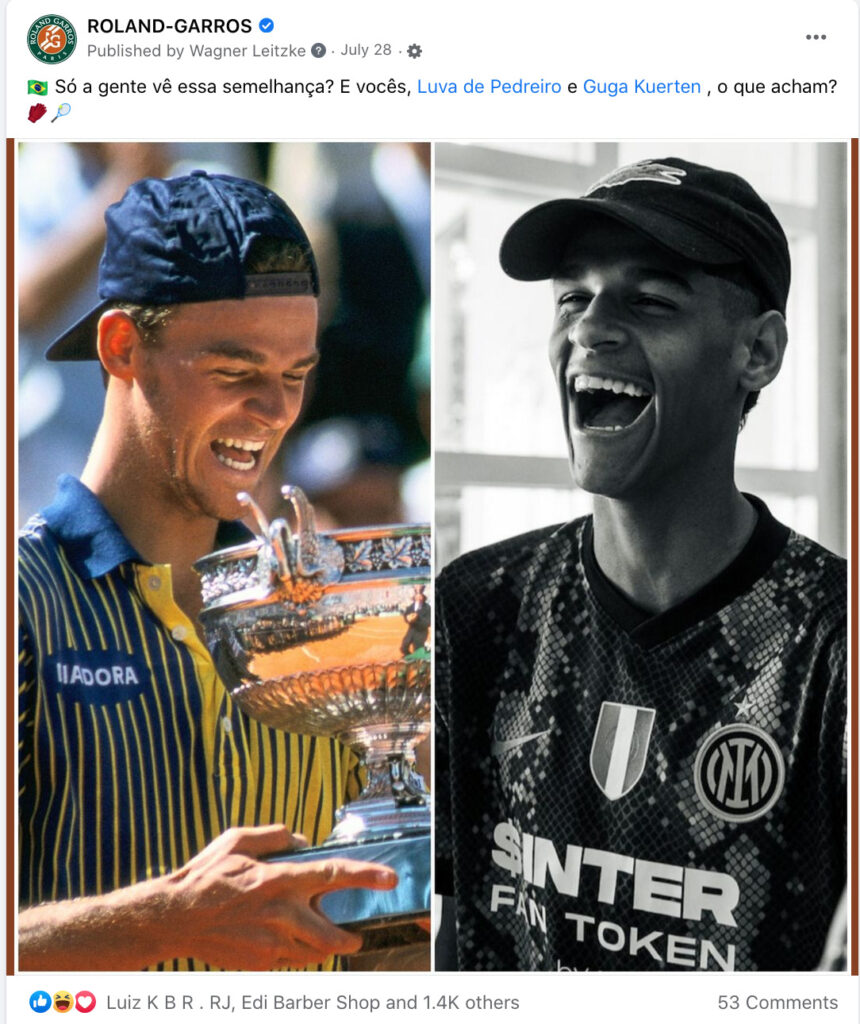 TikTok
TikTok remains the leading edge of social media, but it's a platform that has seen Samba create great success for clients. Roland-Garros is chief among these, as since taking over the account in April, it has gone from 155,000 followers to 362, 000. While paid media has accounted for a small part of that growth, the bulk of it has been organic, and a raft of news-centric posts.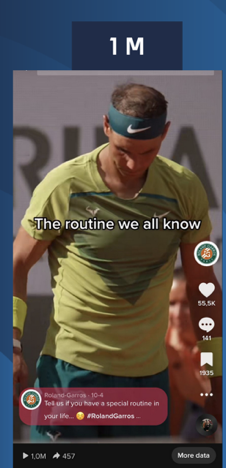 Social Media Support
In addition to providing support in growing the account's overall presence, we also provided community management support for the tournament itself this year. Our team of community managers helped the tournament record an incredible level of year-on-year growth on social media across its live coverage: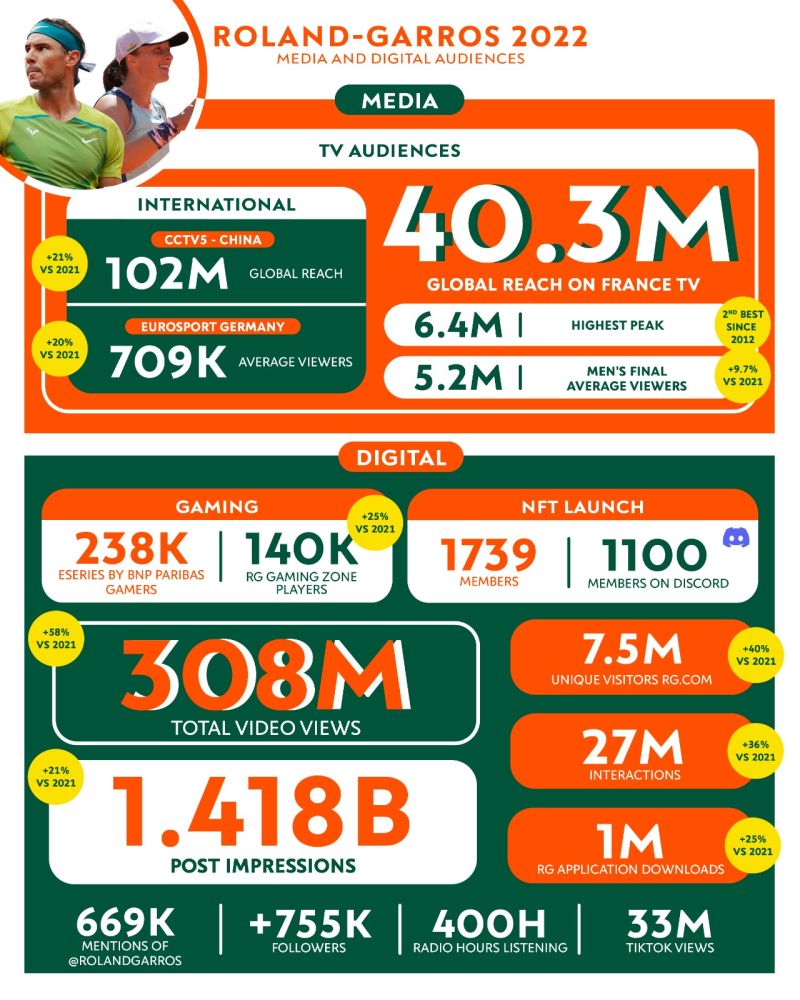 Results
In addition to the above-mentioned results on TikTok and social media, our targeted growth on Facebook has had the following results to date in 2022:
US followers: 125k – +9k – +7.8%
POR followers: 194k – +6k – +3.2%
ES followers: 403k – +26k – +6.9%