Missions
Brand activations
Influencer marketing
Media network partnership
Email Marketing
Search Engine Management
Growth Hacking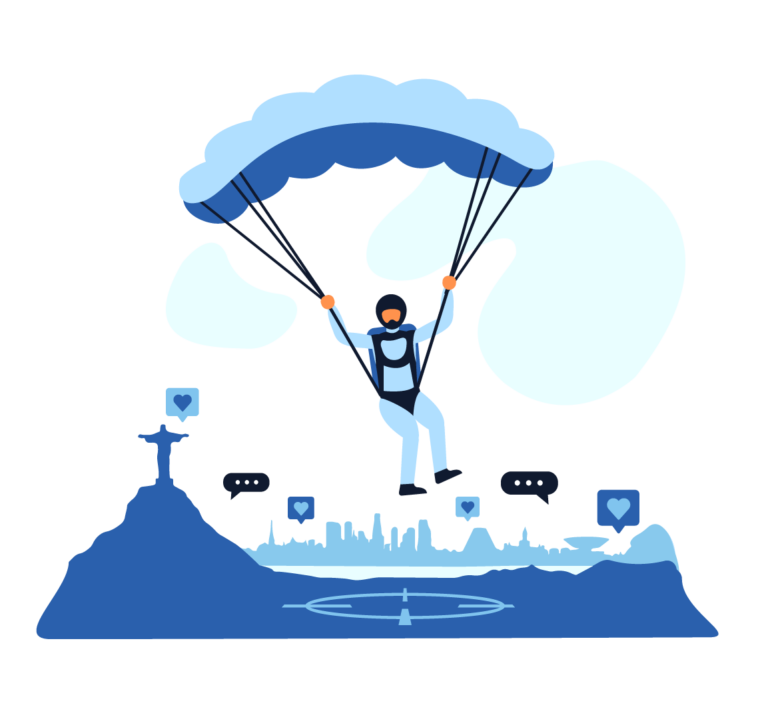 Our expertise
Innovative digital campaigns are often the ones that show an overflowing imagination, while being simple and effective in their realization.
Relying on our experience in conducting digital campaigns on different social networks, we offer you to manage and direct your campaigns using our tools, techniques and know-how, while having the possibility to measure performance.
We make sure that the messages sent through the different distribution channels are clear and limpid, while showing a certain amount of imagination.
Because advertising on the Internet is different from what you see on the small screen, and because Internet users are a highly critical audience for content and advertising, we use our feedback to maximize the impact of your campaigns.
As part of our strategy on digital campaigns for businesses, we offer you various options, on a contract or fixed-price basis, to carry out the messages you want to convey on the web, relying on the power of social networks. The more a campaign is included in its message, the more it will be shared by Internet users and the more you will have the chance to see visitors turn into customers.
Depending on your objectives, SAMBA DIGITAL offers differing visibility with our network of international influencers. With quality collaborations, whatever your sector of activity, our international experts will know how to target influencers that perfectly match your brand to enhance it to the maximum.
Let's work
together
Whatever your needs, objectives, your budget, we have a sports marketing solution for you !
Our teams work daily on your presence and visibility on the web. In order to know the repercussions on your website, it is interesting to analyze different indicators, which will allow us to know the evolution of your visibility on search engines
Our analysis tools allow us to generate statistics such as :
– The traffic of your site over a given period
– Number of page views / Most viewed pages
– The origin of Internet users
– The positioning of your site according to an established list of keywords
– The positioning of your competitors on search engines
– Suggestions and keyword opportunities according to your activity
The statistics that we offer allow you to measure the evolution of strategies by comparing several periods. It is thus possible to see if the actions carried out are effective or not. In addition to this.
we offer you the analysis of data relating to the good functioning of your website, taking care to analyze all the pages that compose it to propose technical and semantic improvements:
The number of inbound and outbound links on each page, as well as their optimization.
– The referencing tags of each page (Title, Description, Keywords)
– The density of keywords on each page
– Alerts (dead links, missing or duplicate tags, duplicate content…)
SAMBA AGENCY proposes you to send a report at the beginning of the month about the statistics of the past month. We offer you statistics in graphs and tables to allow you to quickly interpret the data.