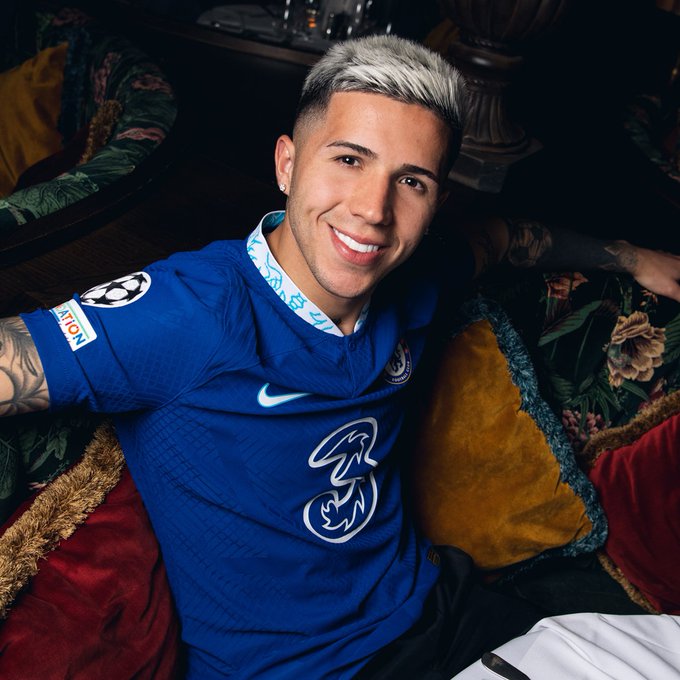 Mission
With the ever-growing importance of globalisation in social media, Samba Digital have positioned themselves as experts. This is particularly apparent in Latin America (LATAM), where the company's deep connections in Brazil and Argentina have seen them become one of the leaders, making deep impacts with clients as diverse as the US Open, Paris Saint-Germain and Napoli SSC.
Another client who has recently looked to make inroads in this territory is Chelsea, one of England's most decorated clubs, but not one which has the advantage of a legendary historical connection. Without a former player like Diego Maradona, or a current star like Richarlison, the London club's social media team would have to be creative when it came to making this connection, and it was given the perfect opportunity when the club paid an EPL record fee of €121M for Argentina's World Cup- winning midfielder, Enzo Fernández.
Action
The signing of Fernández had many factors that made him a particularly important signing. The record fee certainly played its part, but so did having recently won the World Cup, a title that captured the  world's attention not only for the fact of it being the World Cup, but also for being an historic win for Lionel Messi. Argentina, of course, being a football-mad country meant that there would always be extra attention on the players who won this title, given the frenzied celebrations in Buenos Aires.
There are also other links that would help with Fernández's popularity — Benfica are a club for whom many of Argentina's top stars,  including Ángel Di María, Nicolás Otamendi, Javier Saviola and Pablo Aimar, have turned out. Thus, beyond the World Cup, fans in the country will have been well aware of his play in Portugal. Too, as Fernández had only joined Benfica from one of the country's biggest clubs, River Plate, in the summer, fans from Argentina will have also had a more recent feeling of connection. All of these factors made for what were favorable conditions for the announcement of his signing, but Samba Digital took it to the next level.
Working with noted Argentine musician La T y La M for the music, our Tomás De Micheli adapted the lyrics of a popular cumbia song to make them about Fernández, "From Argentina to England, with the smile of someone who's won that third title, a World Champion, you know who it is…" By further connecting Fernández to the World Cup, we thus doubled down on Argentina's success, but also used a musical form that, while popular in Argentina, also plays an important role in most Spanish-speaking countries, making it instantly relatable and familiar to more than just Argentines.
Results
The numbers, as they say, speak for themselves. The video has reached more than 30 million people across all platforms, with more than two-and-a-half million engagements. Not only has it been a success, but it's also given additional visibility to Chelsea's Spanish account. By tapping into something which is unique to the culture in question, but also resonates across LATAM, Samba Digital have once again helped their client succeed in reaching their audience, even without a strong prior history of engagement.
Instagram: 21M views, 2.1M engagement
Main Twitter: 5.2M views, 235K engagement
ES Twitter: 375K views, 37K engagement
YouTube: 300K views
It wasn't only social media metrics where this engagement made a  splash, however. Press coverage of the song was widespread across the continent, with coverage from outlets such as Clarín, the second-most read newspaper in the Spanish language, ESPN, and the Copa Libertadores, who used the song in an Instagram reel paying tribute to the player's time with River Plate. Even if the last of these doesn't add to Chelsea's brand, it shows that Samba Digital has its finger on the pulse of LATAM in a major way.
¡CUMBIA ARGENTINA Y REFUERZO TOP! Chelsea disfruta de Enzo Fernández y su primer día en Londres. pic.twitter.com/Z8IwtJbNDi

— SportsCenter (@SC_ESPN) February 1, 2023