LFC X ROBERTO FIRMINO LAUNCH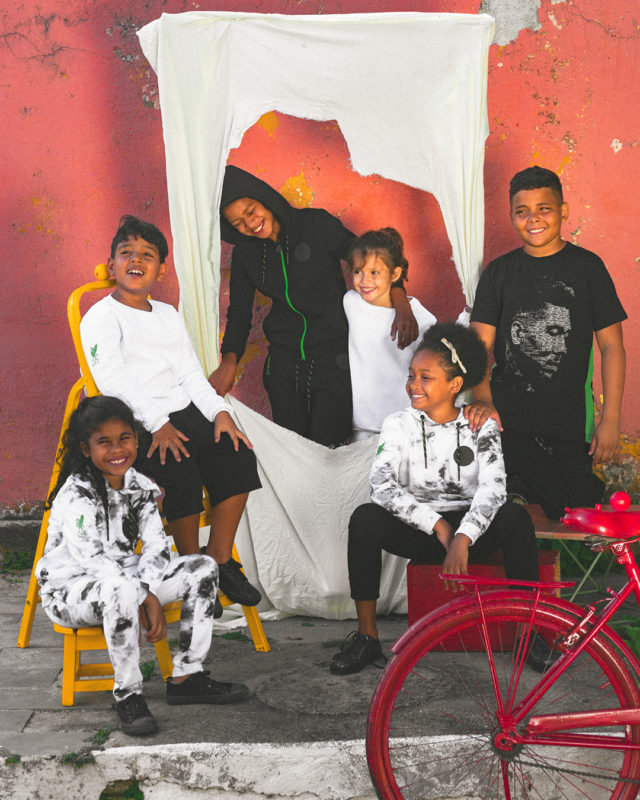 Mission
LFC x Roberto Firmino is an up-and-coming children's clothing line founded by Liverpool FC's Brazilian footballer Roberto Firmino. Samba Digital was invited to assist in the development of a shooting session in the nation where the player was born, working in partnership with LFC's Retail, Marketing, and Media Relations departments.
Samba Digital was in charge of creating the entire structure, selecting local pros, and encouraging children to star in the Brazilian "side" of the campaign. We mention the Brazilian side because the video was shot in Liverpool with a number of English children.
Action
Together with the campaign concept led by the internal LFC team, Dan McLaren (Key Account Manager), Wagner Leitzke (Social Media Manager), and Bernardo Besouchet (PR Manager) started their hard work for this production.
With this knowledge, Wagner and Bernardo came up with the concept of hosting the footage in Maceió, the capital of Alagoas state. Samba Digital chose Maceió for its history with Roberto. This city is both the birthplace of Roberto Firmino and the place where he often expresses his affection.
Samba Digital mapped and recognized NGO's link to the sport's values with the LFC's approval. This green light occurred after contacting the NGO "O Consolador – Casa dos Amarelinhos," one of the city's more traditional NGOs with over 80 years of social work, which led to their acceptance of the invitation.
The next step in the process was to find a responsible and professional photographer to work with the children in the clip. By chance, the same expert who designed the Ligue 1 campaign in Brazil a month prior accepted this new project.
With analogic traces in his shots, Paulo Accioly, a remarkable and young Brazilian artist from Maceió, was in charge of developing the Brazilian images from a worldwide campaign launch.
The clothing, which was supplied from Liverpool, arrived at the NGO at the same time as the kids, who were given particular sizes based on the items that were sent, thanks to Samba Digital's cooperation.
However, a potential crisis was spotted by Samba's PR Team in the middle of the process: the UK classified Brazil in their red zone of COVID, which meant Roberto Firmino was not permitted to join the Brazilian National Team.
With this ban came headlines such as "Forbidden to play for Brazilian Team, Roberto Firmino establishes a clothing brand."
Samba Digital's public relations team noticed the issue and immediately warned the club that there was a genuine possibility that the brand launch might be jeopardized.
Following an internal decision that took our proposal into account, LFC altered the launch date to September 27th, one month later, in order to avoid complications with a problem-free activation.
Finally, a magnificent outcome was conveyed from Brazil to Liverpool, and the photographs, which were full of flair and charming children, were used to highlight the main page of Liverpool's official store.
shooting