MOMO'S VISIT TO AS MONACO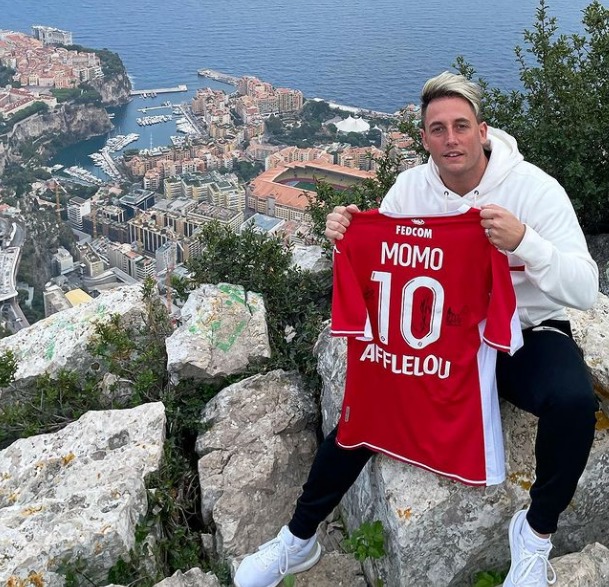 Mission
AS Monaco recently announced a Media Day/Workshop, and Samba Digital was invited to be a part of it. The Samba Digital team was requested to assist, generate and produce fantastic ideas for these fascinating markets as part of this invitation. Of course, the Samba Digital team took advantage of this opportunity and proposed bringing in an influencer to increase the club's visibility.
WHO WE CHOSE
From the LatAm perspective, Samba Digital proposed bringing Momo (Geronimo Benavides), one of Argentina's and Latin America's most prominent streamers, to cover the public training, develop content with players, and cover specials from the city. Momo, a well-known content producer and streamer, has been in Europe since August and has kept himself busy by filming some unique vlogs on YouTube and streaming on Twitch with a few Spanish clubs. Not only that but Momo has also been seen in the position of a tourist, as he has shown several cities in Argentina to his audience as a tourist guide.
In terms of Momo channels, he has surely gathered impressive numbers:
 Known for live-streaming his Twitch channel has a following of over 800K;
With numerous vlogs gaining popularity, his YouTube channel now has over 885K subscribers;
Momo has the most followers on Instagram, with an astounding 901K;
Momo's Twitter account is also growing in popularity, with over 350k followers and counting.
Momo is a huge football lover, especially of Napoli. Samba Digital has already done some activations, and we're planning another one later this month, so stay tuned. There is even a relationship between Monaco and Momo: his club in Argentina is Platense, where David Trezeguet made his professional debut before joining Monaco in 1996.
THE ACTION
Momo went to Monaco, and during his time in the city, he had the opportunity to see a practice, to know the city, to visit the Stade Louis-II, to do an interview with the Chilean footballer Maripan and to see Cesc Fabregas.
Of course, all of these moments were registered and published either on Momo's Instagram account, Youtube Channel or Twitch channel. And the results were great!
Media Coverage Argentina
The great campaign and presence of Momo in Monaco got a lot of media coverage in Argentina. Here you can see some of them:
METRICS
On Twitch:
The two-hour live stream in the Stade Louis-II, which drew 17k viewers on Twitch.
The visit to the Tete de Chain was shown on Twitch and got more than 15k views.
The visit to the city centre of Monaco was shared on two videos on Twitch and got 20k views.
On Youtube:
The interview with the Chilean footballer Maripan had over 36k views.
A shirt swap with Cesc Fabrega got 75k views.
On Twitter:
Momo has published a lot during his time in Monaco. He interacted with Monaco's Spanish account and with Diario Olé. This last one had a video of him with Cesc Fabregas that was seen more than 130k times!
🦑🤯 ¿La mejor pared de Cesc Fabregas? ¡Con Momo!

📹 @caplatense pic.twitter.com/V4mGS7PTwO

— Diario Olé (@DiarioOle) October 28, 2021
On Instagram:
In terms of Instagram, we witnessed incredible results, including an outstanding 767k in reach for the four stories displayed below on IG Stories.
Along with IG Stories, we witnessed the IG Video Post with Fabregas generate 129k likes, as well as a picture post on Instagram generating 130K likes.