ORLANDO MAGIC: BRAZIL NIGHT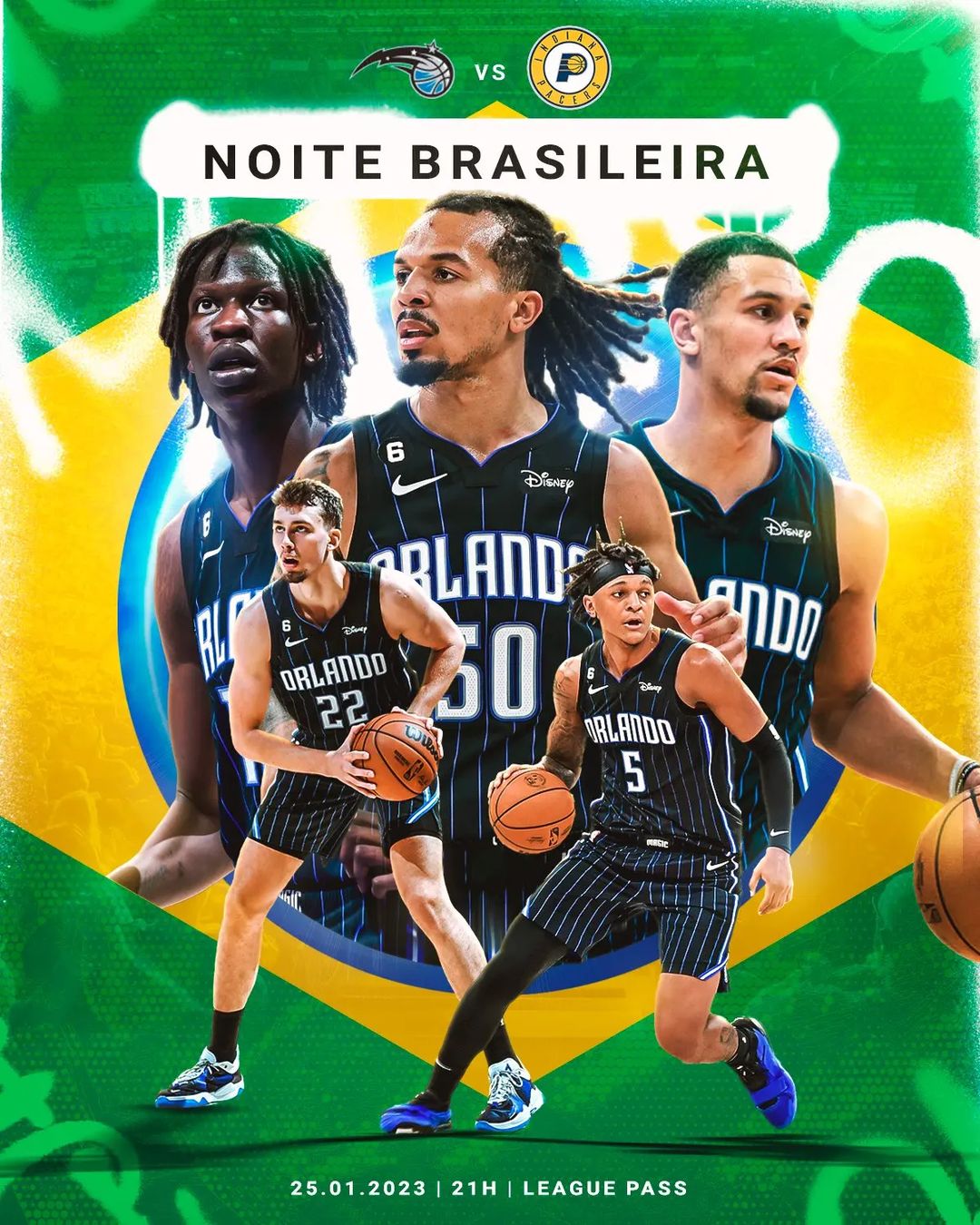 Mission
The Orlando Magic aren't a team which has established itself through star players. Even though there are legendary players in their past, like Shaquille O'Neal, Anfernee Hardaway or Grant Hill, the team's current strategy is centered around an exciting, young team, whose personalities as well as their play is integral to converting new fans.
With this in mind, we have built a growing fan base of Brazilian fans of the team. By staying current with Brazilian social media trends, and engaging with Brazilian fans on their own terms, we have built a passionate fan base on both Instagram and Twitter.
The next step, though, was to bring Samba Digital's ability to create extraordinary activations to the table. While we have forged strong connections over the World Cup and with the appearance of Gabriel 'Gabigol' Barbosa at a game in November, Brazil Night saw us take things to the next level.
Action
While the main event was set for January 25th, with the Magic hosting the Indiana Pacers, with Brazilian superstar Claudia Leitte delivering a halftime performance, the groundwork for the evening was laid far in advance, starting with footage filmed at the team's media day. These clips, which included players speaking Portuguese and trying Brazilian snacks, were used by both the NBA and the team's global channels, generating hundreds of thousands of views and interactions.
View this post on Instagram
For the night itself, in addition to Leitte, the team had soccer stars Kaká and Marta as special guests as well as Oscar Schmidt, a retired basketball player who is widely regarded Brazil's best-ever. In addition to these sports celebrities, we also worked with Brazilian influencers Camisa 23, Thayane Lima and Duda Pavão.
In addition, the Instagram account encouraged fans in the arena to tag the account in their stories, getting a big response as well.
Results
The use of collaborations was important, especially on Instagram, and these helped the account make a massive gain in followers there, as well as driving lots of traffic to Twitter. For the week:
6791 new Instagram followers – a 20% increase
More than 2700 new Twitter followers – a record month for the account
2.4M impressions on Twitter, with more than 56k engagement
We also, as we did with our Enzo Fernández case study, earned plenty of media attention in Brazil. Dozens of the country's biggest sports and news outlets covered the game, including CNN, ESPNBrasil, and others. This shows that Samba Digital can increase a client's footprint in its target market in simply unprecedented ways. Let us know how we can help you with your next project or to grow your audience globally!