Samba Digital Meets: Pablo Lee Gonzales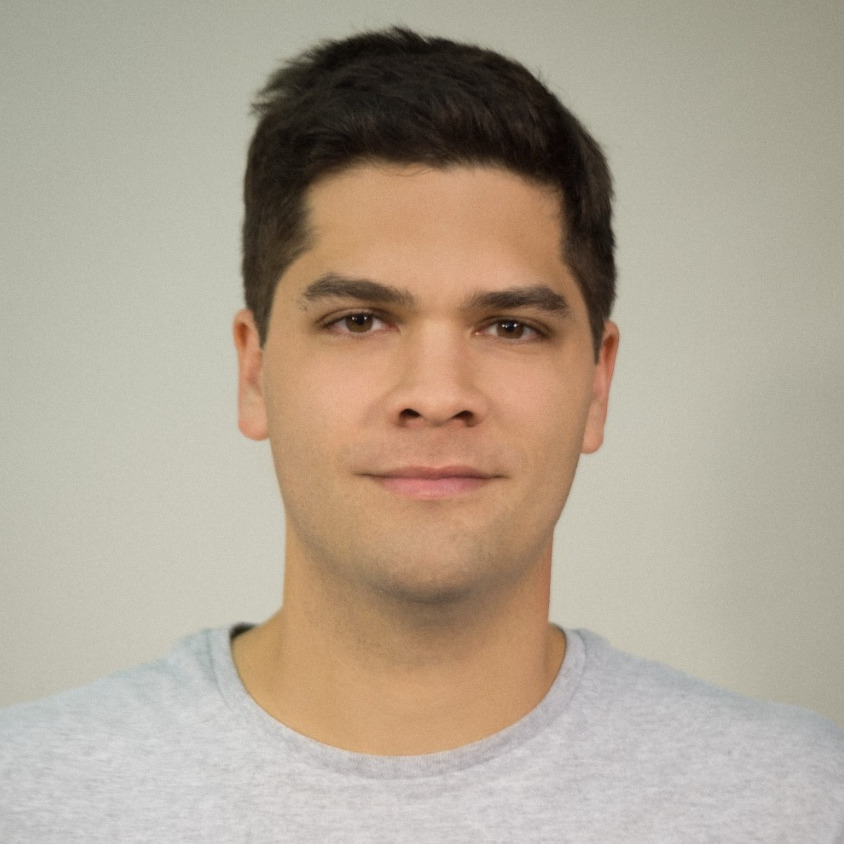 Born in Argentina, Pablo Lee Gonzales has a vast amount of experience in the world of sport. He's worked in social media, in radio, and in web journalism, and has built an impressive reputation with a keen understanding of the complexities of navigating Spanish-language social media across a diverse set of clients and their needs in Latin America (LATAM) and Spain.
SD: Thanks for joining us, Pablo. You've been with Samba for quite a while now — can you tell us a little bit about your experience and how you came to join the company?
PLG: I started working in social media in 2013; I started working for ESPN here. I was running the Sportscenter account and also the ESPN Tennis account. Then I took a break and worked in radio for a couple years, with a popular AM broadcaster here, and then I reconnected with a colleague from ESPN who was working for Samba. It made sense for me, because the work on the radio at that time was more general, and I wanted something more focused on sports.
I have really come to like what we do at Samba because it's more creative and I feel more engaged. That said, I'm trained as a sports journalist, and I never thought I was going to be working in social media. Growing up, I imagined I would be working for a newspaper, the radio, something like this.
La a mistad entre Dogos y Embajadores 🤝

¡Muy felices 7⃣5⃣ años, @MillosFCoficial! 🎂 🔵 #FelizCumpleañosEmbajador

📸 Vía: @LilleLatino pic.twitter.com/hcjG6l7X75

— LOSC Lille ES (@LOSC_ES) June 18, 2021
Making new connections with Lille
SD: So your first account was Lille, who had a strong period of success on the pitch (and would even win a title in 2021) but didn't necessarily have a lot of strong links to Latin America. There were a couple connections in the past, but not players who made a big impact there. Can you tell us a little bit about your strategy?
PLG: In this case, I looked to the club's colors — red and blue — to create links. We saw some great results by interacting with clubs who wear those colors — San Lorenzo here in Argentina and also Cerro Porteno in Paraguay. Both also have the nickname "El Ciclón" and I used the opportunity to call ourselves "the French Ciclón." It worked really well, and we had other clubs create links as well — the idea is that for fans of teams in Argentina, if a European club is mentioning you, you are a big deal.
Telling Maradona's story to a new generation
SD: One of the accounts that has been really impressive is Napoli. Obviously, with you being from Argentina, your knowledge of how Diego Maradona is perceived is key, but as we know in social media, emphasizing one player or idea too much can be repetitive and potentially turn off fans.
PLG: For me, it's a matter of natural passion, being from Argentina, to want to connect fans in LATAM with Diego. But I feel like for me, there's been two Napoli accounts — one when he was alive and one since he passed away. When Diego passed away, he became like a god, like a myth — posts around him at the beginning of our time running the account did well, but they didn't have the same kind of performance that those that have done since he's passed away.
It's like I have Messi, but Messi from the 1980s. There are a lot of younger people who never saw him play, so people who are older and who would have seen him play, are not usually as engaged on social media. And to not use him too much, I just keep it simple — important dates for LATAM fans.
𝗣𝗢𝗩: Sos argentino y ponen La Mano de D10S en el Diego Armando Maradona. @simeonegiovanni: 𝙈𝙖𝙧𝙖𝙙𝙤, 𝙈𝙖𝙧𝙖𝙙𝙤 🎶😍🇦🇷#ForzaNapoliSempre 💙 pic.twitter.com/Iq0hUK8KFO

— Oficial SSC Napoli (@sscnapoliES) September 12, 2022
SD: So moving beyond Diego Maradona, you've had success with other players as well — can you talk a little bit about how engaging around the current squad has driven the account's success?
PLG: Well, right now Napoli have three players from Latin America, and they're all from different countries. We have Hirving 'Chucky' Lozano from Mexico, and he's had a great season, he is great and Mexican fans are probably the biggest driver of the account. We also had a new player arrive, Mathias Olivera, and since Uruguayan fans have a link to the club with Edinson Cavani, that has been great — like Maradona, we can tell a story with history and the present.
¡VAMO' ARRIBA! 🇺🇾

¡@MathiasOlivera5 jugará su primer Mundial con @Uruguay! 👏 https://t.co/NUw4E0BqQV pic.twitter.com/carKjcSsFd

— Oficial SSC Napoli (@sscnapoliES) November 10, 2022
Creativity and Spanish success with Roland-Garros
SD: Finally, let's talk about your work with Roland-Garros. The tournament is full of history, and players from Latin America have been a big part of that, but with players like Gastón Gaudio, Martín Del Potro and Guillermo Coria having moved on, how do you help the tournament tell its story?

PLG: Well, first of all, they really appreciate creativity. This isn't something that is always true of clients. A lot of them will worry about being too risky, or how they will appear to the media, but they seem to have a really good approach. Also, while a lot of people post on Facebook with a more serious approach, we've had some really great results with a more meme-centered approach — they even used one of my ideas for the main account, when Carlos Alcaraz won the US Open in September.
A 19-year-old Spaniard winning his first Grand Slam…

This looks familiar 🤓 pic.twitter.com/QkAZCWeOW9

— Roland-Garros (@rolandgarros) September 12, 2022
Beyond this, though, it's been really interesting to see the results. Argentina is the country with the strongest tradition of success in the tournament, but a lot of our best results have been from countries like Mexico. When Renata Zarazúa qualified for the main draw in 2020, we had a great response.

Also, as the work I do is Spanish-specific, we've had a lot of engagement from Spain, too. Rafael Nadal is the most important player in the tournament's history, but we've had a lot of people excited by the rise of Alcaraz as well.