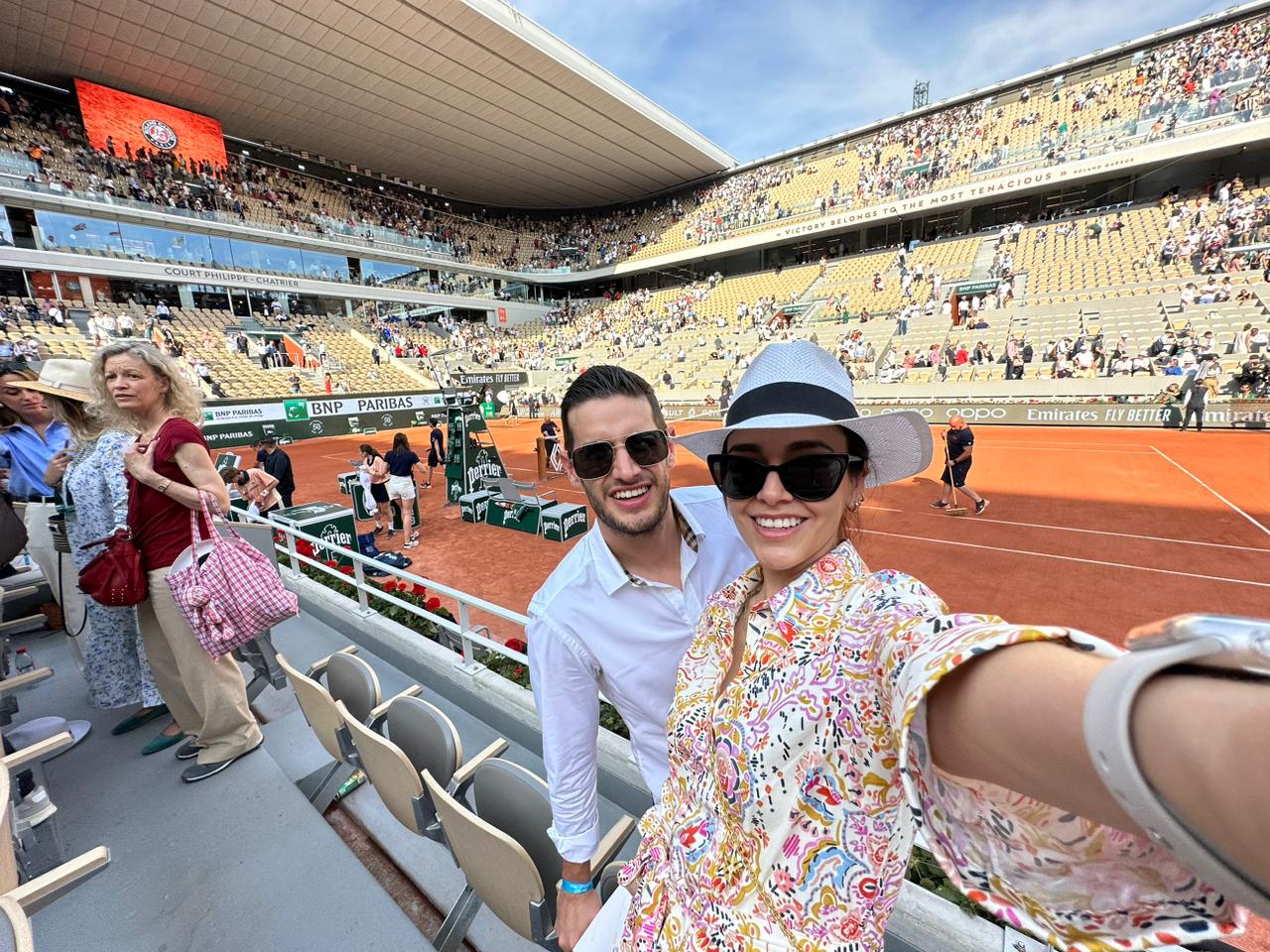 Mission
We here at Samba Digital are very proud of the work we have done for Roland-Garros, one of tennis' Grand Slams and one of the world's most iconic tournaments. From helping expand their audience across Latin America, Brazil, and the US, to developing a groundbreaking tournament for juniors in South America earlier this year, we have helped the legendary competition soar to new heights in a variety of ways.
The tournament itself has shown a clear eye towards innovation, headlined by their use of AI this season to help combat abuse of their athletes on social media. With all of this in mind, we aimed to continue to help the tournament grow its audience abroad, this time with a particular focus on Mexico. Our expertise in working with Roland-Garros in bringing the tournament to a new audience has made us the ideal partner to work with Oppo, an electronics manufacturing firm who have a large audience in Mexico.
Our work for Oppo and Roland-Garros could allow for a mutually beneficial relationship, improving the visibility of both brands in the country For Roland-Garros, Mexico presents a unique challenge for engagement among the territories where Samba Digital is active. In other Latin American countries, there are often notable current or former players, whose exploits will be followed or at least known to their respective countries — think of three-time winner Gustavo Keurten for Brazil, or his countrywoman Beatriz Haddad Maia reaching this year's semifinals.
The same is true for the United States (Coco Gauff, Andre Agassi) and even Argentina (Diego Schwartzmann, Gastón Gaudio), but Mexico lacks an iconic presence in this way, making the connection harder, but not impossible.
Action

With this in mind, we decided to work with the popular Mexican influencer Adrián Marcelo to help grow the visibility of Chinese-based electronics company Oppo in addition to the tournament itself. Marcelo is very well-known in Mexico, with more than 7M followers across TikTok, Instagram and YouTube, and we brought him to this year's tournament to create content and interact with fans, both on the tournament's account and on his own channels:

Across a series of videos, stories and posts, Marcelo interacted with fans, showed behind the scenes access to the tournament, and watched the matches. Working in both Spanish and English, he allowed both the image of the tournament itself and Oppo to be boosted both in Mexico and globally, with a particular focus on LATAM as a whole.
His fun, informal approach to creating content was a big hit, as his followers connect with his content for both its sense of humor and its casual style.
Results
For the campaign, which was focused mostly on on Marcelo's own Instagram (24 posts) and YouTube (2 posts), we achieved the following:
• 1.4M video views
• More than 6M total impressions
• An overall engagement rate of 1.2%
• More than 2,000 clicks on the brand handles
We also posted a single video on Roland-Garros' TikTok but despite it being a standalone piece, it achieved some very impressive results, including a 3.16% engagement rate and more than 35,000 likes:
All in all, we helped not only boost the visibility of Oppo for Mexican audiences, but also of the tournament itself, making this a clear win-win for both the company and Roland-Garros. This amazing campaign proves again how involving a content creator or influencer can make for a unique experience, such as participation in an event, generating different and interesting content and improving both results and visibility for the brand.