¡Vamos A Las Trajineras! How we helped the Kansas City Chiefs kick off the NFL season in Mexico City!
¡Vamos A Las Trajineras! How we helped the Kansas City Chiefs kick off the NFL season in Mexico City!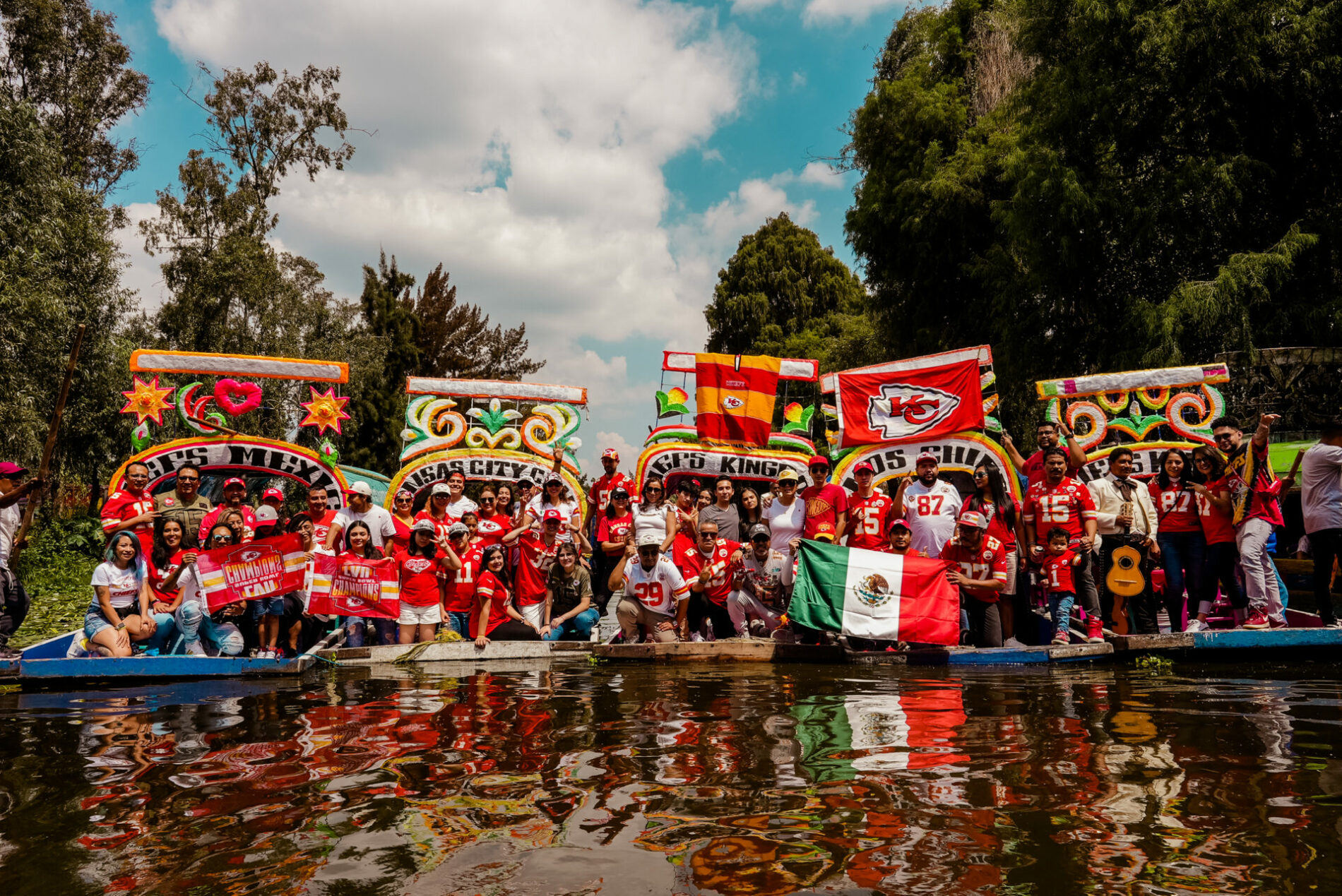 MISSION
Working with clients as diverse as Ligue 1, Napoli and Paris Saint-Germain, Samba Digital has consistently made a big impact in helping clients grow their audiences in Latin America.
One region where we've been making particular strides of late is Mexico. As one of the most populous and economically developed countries in the region, it's a key market for any client hoping to have a comprehensive globalization strategy.
In just the past year, we've done great work with Leagues Cup and Roland-Garros, but perhaps most notably with the NFL's Kansas City Chiefs, engaging around the Super Bowl and hosting fan events in Mexico City and even having a popular song recorded.
With the 2023 NFL season kicking off, we wanted to again make a big splash in the capital, and produced another unique activation, and to do that we headed to one of the city's most iconic locations, Xochimilco and its network of canals.
¿La mejor afición de México? ¡La mejor afición de México! Nada como el #ChiefsKingdom 😍❤️ pic.twitter.com/fipKzPCz8w

— Chiefs Mexico (@ChiefsMexico) September 2, 2023
ACTION
Xochimilco is an alcaldía, or borough in the southwestern part of Mexico City, and is characterised by a network of canals and artificial islands dating to the precolonial era. While the canals had their origin for agricultural purposes, today, they're a major tourist site, where boats called trajineras can be hired to enjoy a pleasant afternoon.

Enjoying the canals of Xochimilco is something that is enjoyed by tourists, but it is also something which has a deep resonance with residents of the city as well, both in terms of it being a traditional activity and one which honors the long history of the area.
A key element of this is also mariachi, the traditional music of Mexico dating to the 18th century. Because it doesn't require electricity or heavy equipment to be played in publicly, bands of musicians will travel the canals as well, playing songs for tourists and city residents alike in a further connection to tradition.
To mark the kickoff of the NFL season, we organized a sold-out event where we combined all of these traditions, decorating trajineras in Chiefs colors and having a mariachi band perform as the Mariachiefs, singing songs to celebrate the team and entertain the fans who attended.
For those fans, in addition to entertainment, there was also food, beverages, team merchandise giveaways, and, most importantly, lasting memories of a special day centered around the team.
RESULTS
Our work for the Chiefs, as well as these activations, is presented on three social media platforms: X (formerly Twitter), Instagram, and, most recently, TikTok. This activation helped foster, in addition to the less tangible experience created for the fans, a huge jump in both followers and engagement over the week surrounding it:
Instagram:
+3200 followers (+8.5%)
An incredible 15% engagement rate
TikTok:
A 2.5% jump in followers, with a 4.3% interaction rate.
SUPPORTING MATERIAL
To help promote the event, our design studio, Força, executed a series of illustrations with Mexican themes (see the luchador example below), using the Chiefs' colors and a fun, engaging, comic-based style.