Inter Miami CF and Cafe Bustelo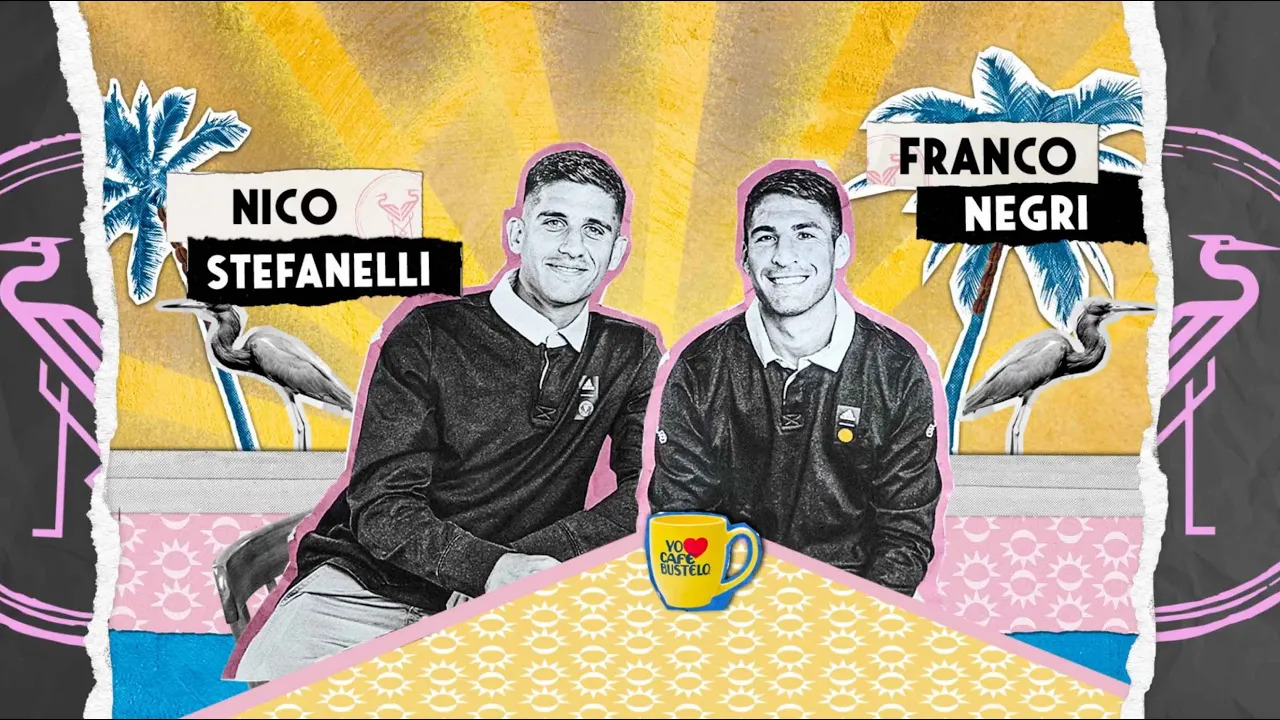 MISSION
Few, if any football clubs have been talked about more in the world than Inter Miami CF in recent weeks. The obvious reason, the arrival of Lionel Messi (link web analysis), has been key, but so have their big leaps forward on social media. Messi's popularity is, of course, a global phenomenon, but Samba Digital has helped increase the club's footprint in Latin America in a big way, as evidenced in this recent case study.
This sort of outside-of-the-box approach had paid great dividends for the club, as evidenced by the astronomical growth of their followers on social media, but another important piece to a club's approach is necessarily branded content. Few, if any agencies know Latin America's vibrant culture like Samba Digital, and our expertise was the perfect fit to help in this regard, as is our creativity.
Few things bring about passion in fans like their support for their favorite team and players, and with this in mind, Inter Miami CF reached out to Samba Digital hoping to build their (relatively new) brand in concert with a commercial entity whose profile is already not only familiar to fans in Latin America, but specifically strongly relatable to them.
The city of Miami has a large Latino population, but is most strongly associated with Cuban emigrés. Their connection to their country on a cultural level can't be understated, and Café Bustelo is an iconic brand strongly associated with the country, and indeed Latino culture as a whole. It has done this by maintaining a decidedly retro vibe while also seeking to connect itself with these same Cuban exiles.
Founded by Gregorio Menendez Bustelo, who moved from Spain to Cuba, and then to the United States as a young man, it is typically prepared as espresso, further resonating with Latino communities, who generally prefer this way of consuming coffee to more traditional drip brewing. Thus, through both its strong links with Cuban culture and indeed Latino culture as a whole, the brand was the ideal partner to take on board.
ACTION
To work with the team, we created a series of "coffee hour" videos in which players and staff from the club got together to discuss traditions, differences, and common ground in their countries, both in and out of football, while drinking the iconic coffee. While these personalities aren't of the order of Messi, or his recently arrived teammates, the frankness and conversational style with which they speak is key to their success. 
Indeed, the population of Latin America has many things in common, but it is also tremendously diverse — exploring this convergence of cultures in a meaningful and relatable way is sure to resonate with fans across the region. Samba Digital worked with the club on a number of aspects of the project, using their savvy about the region to drive its success.
This starts with the name of the series itself, but also extends to the themes of conversation and its overall look and feel. Driven by a retro animation style, the series was filmed and produced by Six Degrees Studios, with Samba Digital handling post production. 
In total, three episodes were produced and placed on YouTube, as well as trailers for each for use on social media. The combination of these helped the club see some frankly incredible results in terms of traffic. This helped readily achieve the goal of not only boosting the club's visibility among their desired target audience but also showing themselves to be part of a continuity on the part of the brand in terms of aesthetics and connection across YouTube, Twitter, Instagram and Facebook.
RESULTS
The eleven pieces all performed incredibly well, but particularly on Instagram, where the June 8 posting of the episode 1 teaser had a total engagement rate of 1.67% and accounted for .7% of the total interactions on the team's profile. This was down chiefly to the timing of publication. It came alongside the announcement of Messi's arrival, but was also the first piece of Spanish-language content published as we connected with the new audience the Argentinian star was bringing to Inter Miami's social channels"

The overall numbers of the campaign were thus obviously boosted by Messi, but more than anything, the combination of aesthetics and fostering a sense of community for Spanish-speaking fans of the club will have boosted the visibility of both Cafe Bustelo and the club at a crucial nexus for the growth of each, showing the value of Samba Digital's work within and knowledge of the market.
Watch the full episodes on YouTube: