GOAT GRAPHIC FOR ANNOUNCING MESSI IN LIGUE 1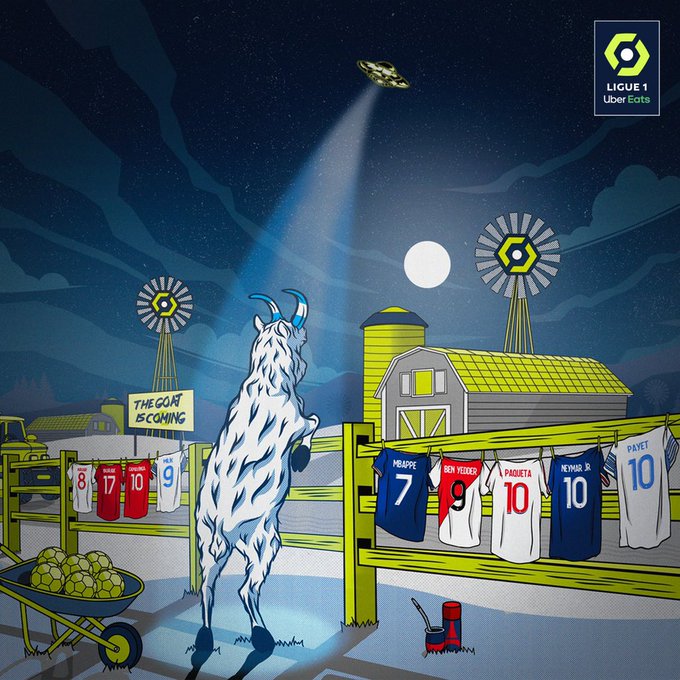 Mission
Samba Digital has been incredibly busy as a huge transfer announcement caused quite a stir. The transfer of Leo Messi to PSG took the football world by surprise. When it looked that he was about to extend his contract with FC Barcelona, the discussions took a surprising turn. Clearly, when a player of his magnitude makes such a huge shift, the entire world takes notice.
After only one week, Leo Messi's influence on PSG social media channels was undeniably impressive. This club quickly gained over 20 million followers across the five major platforms, which included TikTok, Facebook, Instagram, Twitter, and YouTube.
Messi's celebrity and reputation will help PSG in a variety of ways, as well as offer the French Ligue 1 a significant boost in prestige. To mention a few, his presence is expected to have a direct influence on ticket and merchandise sales, greater sponsorship options, and increased demand for the French league's overall television rights.
Samba Digital leaped at the chance to take advantage of this event by creating its very own graphic. The work on the Goat Graphic for Ligue 1 had amazing results of 50k interaction.
Action
In terms of how this design came to be, we started the creative process as soon as we realized there was a serious potential of a Messi transfer. With the creative juices flowing and the collection of ideas in full swing, it wasn't long before this graphic began to take shape. In fact, the graphic we're using today was the first thought that came to one of Samba's creative minds. With this clever concept, there was no better way to include those who label Ligue 1 a "farmer league" than to welcome the GOAT.
One of Samba's creative team members, who also serves as the company's social media manager, points out that in order to make an effect on digital media nowadays, we must be bold, which is exactly what this concept is founded on. The idea behind this design is to flip things around: a term that was developed to denigrate the league is now being utilized to its benefit. It's not about impersonating someone else, but about making light of the circumstance with a sense of humor, inventiveness, and a dash of wit.
METRICS
The success of this graphic speaks for itself, with over 50k interactions on the Portuguese account.
Of course, this isn't all; the English account received over 9 million impressions on Twitter, which is far and by the best tweet the account has ever had. We typically receive 12-15 million impressions each month, so having that many from a single tweet are a testament to the message's simplicity and tone, as well as the quality and intricacy of the illustration.
The farmers have a new 🐐… pic.twitter.com/4Vd2N52z7v

— Ligue1 English (@Ligue1_ENG) August 10, 2021