Tottenham Hotspur in Portuguese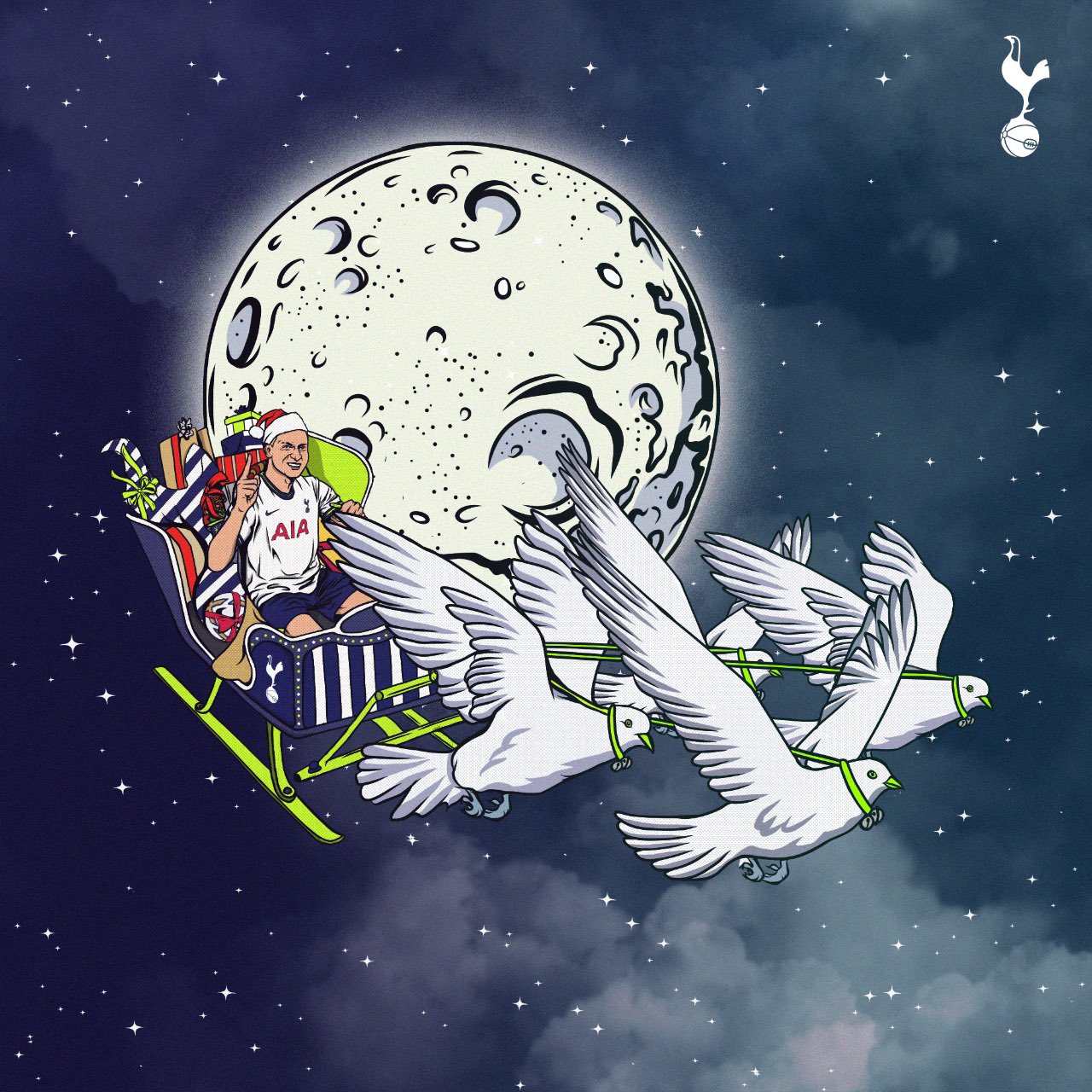 Mission
Here at Samba Digital, connections with audiences in Brazil are one of our specialties. Recent case studies have shown our work with Ligue 1, the NBA's Orlando Magic and Vitality. Today, we're taking a look at another success story, our work with the Premier League's Tottenham Hotspur.
Samba Digital's relationship with the club started in 2020, and we have since been proud to work with both their Spanish and Portuguese accounts, helping to grow their audiences on Twitter and with geolocalised content on Facebook. In this case study, we look at the work we have been doing in the current season in Portuguese, since August of 2022.
While there have been complicating factors for a Brazilian audience, including absences for all three of the club's Brazilian players, the work that we have done there has been able to showcase the way in which our community managers know their audience, as well as the brilliant work being done by our in-house design team, Força.
Action
Building on the good work we have done for Spurs in Spanish, we have been managing the team's Portuguese Twitter handle, as well as creating geolocalised content for Facebook. We've also created a number of custom illustrations for the club, including some which have been used on the club's main channels, such as this birthday illustration for Brazilian international Richarlison..
Our unique strategy in working with the club took a two-fold approach. The first was very much a simple one — to engage with the club's Brazilian and Portuguese players as much as possible, but adhering to a sense of simplicity. Playing for Brazil, Richarlison had a strong World Cup, and his outsize personality helped to make his popularity an easy win..
Indeed, his play in Qatar helped drive some of our strongest posts for the season:
PRUUUUUUUUUUUUUUUUUUUUUUUUUUUUUUUUUU

— Tottenham Hotspur (@Spurs_PT) December 5, 2022
But what's also seen here is a simplicity, an elegance, even. This tweet, for a goal scored by Richarlison in Brazil's Round of 16 win over South Korea, has no fancy illustration, not even an image. Rather, it speaks to having our finger on the pulse of a country who will have been watching the match with bated breath.
The copy is a onomatopoetic representation of the sound a pigeon — Richarlison's nickname — makes. Knowing that much of our potential audience would have their eyes glued to the match, rather than a distracting illustration, a simple text copy shows an acknowledgement of this as well as a creation of a sense of community — it's unlikely that a non-Brazilian would understand the copy, positing the tweet as something of an in joke and increasing the likelihood the audience would interact.
The second approach, meanwhile, focused on engaging with Brazil's professional clubs. As much as Brazilians like to follow stars from the national team in Europe, they are equally as engaged around their own club teams, and we were quick to engage with the success of the country's top teams domestically:
Parabéns, @Atletico pela conquista!

É Galo! 💪

— Tottenham Hotspur (@Spurs_PT) April 9, 2023
Here, a simple congratulatory tweet to Atlético Mineiro, for winning the Campeonato Mineiro has shown plenty of success. It is driven in part  by the fact that defender Emerson played for the club before moving to Barcelona in Spain, but also again being in the moment, showing both the importance of context and knowing that fans in Brazil will be very conscious of the latest in the world of football.
Results
Using our approach that shows both a keen awareness of the popularity of the club's players both within and away from the context of their club team, as well as having our finger on the pulse of Brazilian football, we delivered a strong set of results this season. Indeed, despite an up and down season on the pitch for the club, our work with Tottenham Hotspur this season has been an unqualified success. Our approach kept things simple, and it kept both growth and engagement going at a record pace.
Across all European club teams with Portuguese-language accounts, Tottenham had the most-engaged account in September and December, and the second-most engaged in November. The club was consistently among the top five in this measure throughout the course of the season, showing that our work saw us in dialogue with our followers, with content that focused on the club and its overall links to Lusophone countries.