¡Si, Muchachos! Welcoming Messi to Miami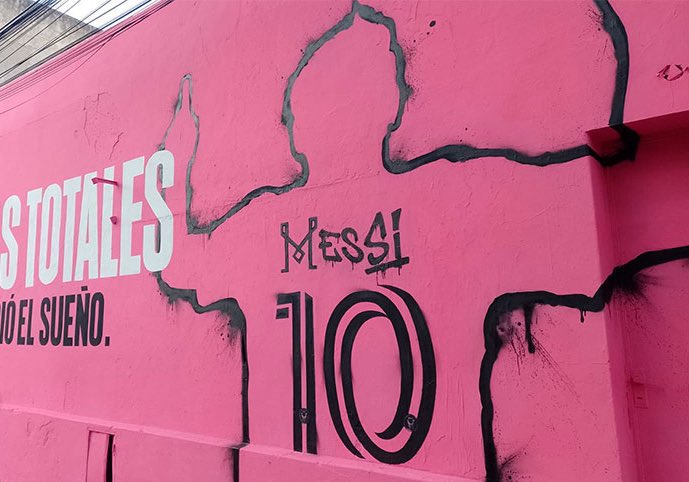 Mission
We here at Samba Digital have continued to show a high level of expertise in helping our clients engage with diverse sets of fan bases around the world. From Oppo in Mexico to Chelsea in Latin America, to the NFL's Kansas City Chiefs to Napoli, we've consistently shown intelligence and creativity at helping build our clients' interests.
The story of the summer in the world of football, of course, has been the transfer of Lionel Messi to Inter Miami CF. Arguably the world's greatest-ever player, he was set to join the Major League Soccer side on the back of having won the World Cup in Qatar, meaning his visibility and indeed stardom could scarcely be higher.
We've already helped one client, Ligue 1, announce the arrival of Messi, to Paris Saint-Germain, to great success, and now it was time to do it again, but with the challenge of growing the club's audience in his native country, Argentina. Major League Soccer has struggled to make much of an impact globally, despite impressive gains domestically, but with the country's idol now plying his trade in the league, the club turned to Samba Digital to help their visibility.
Action

We decided on two original ideas, both invested in and rich with Argentine culture, both in their content and execution. The first has echoes of our work with Chelsea on the signing of Enzo Fernandez. When the Argentine international signed for the club in January, we created an original song for him, in a style recognizable to his countrymen, and we did the same for Lionel Messi, creating a special version of "Muchachos" with singer La Mosca.
This song was made famous during the World Cup 2022 by Argentina fans, who chanted it as they won their third World Cup and remembering the fallen soldiers from the Malvinas (Falkland Islands) war, and also supporting Leo Messi and Diego Maradona. This new version replaces some of the lyrics to remember milestones in Messi's career and welcome him to Miami, and MLS for the first time. Special prints were made with the songs' lyrics and handed out during Messi's presentation event for fans to sing along.
The production of the song was accompanied by an animated lyric video, and it tells the story of Messi, his success and the passion for him that Argentine fans feel. It was an incredible success, and the club posted it on all five of their main social media channels: TikTok, Instagram, Facebook, Twitter and YouTube, where it has reached nearly 18 million views to date. Its success is due to it striking a balance of authenticity and engagement with references to Argentine culture and visual style, an energetic expression full of life and grit.
Gracias Totales Rosario, lo cuidaremos 💗🖤 pic.twitter.com/8jU9X8oNHc

— Inter Miami CF (@InterMiamiCF) July 15, 2023
This visual style was then further built upon with the painting of a mural in Messi's home neighborhood of Rosario, Buenos Aires. Using the same street art style as in the video, artist Dimas Nota created a mural in collaboration with the club and Adidas, the kit sponsor of both Inter Miami CF and the Argentine national team.
The mural is centered around the phrase "Gracias Totales" which is a famous quote by Gustavo Cerati, from the band Soda Stereo.
Soda Stereo also hailed from Buenos Aires and they are an artist in the context of rock music that is intimately tied to the city and indeed the Argentine identity, much as Messi himself is. The quote has been repeated in many different contexts and situations, a huge representation of Argentinian culture. Below the main phrase, "Aquí nació el sueño" translates into "the dream started here," underscoring Messi's famously humble beginnings in a relatable way.
Results
Nearly 27M total global views across both campaigns on all platforms, including nearly 18M for Si Muchachos alone
13.5M views on IG for Si Muchachos, third-most viewed reel on the club's account
3.6M views on Twitter for Si Muchachos, including a 13% engagement rate.
Nearly 700,000 likes on TikTok for Si Muchachos, an engagement rate of 17%
Press coverage
The mural and song were covered in dozens of major outlets across the globe, including TNT in Argentina, Marca, AS, Los Andes, and more. This sort of publicity will only help to further boost the club's presence, not only in Argentina, but globally.