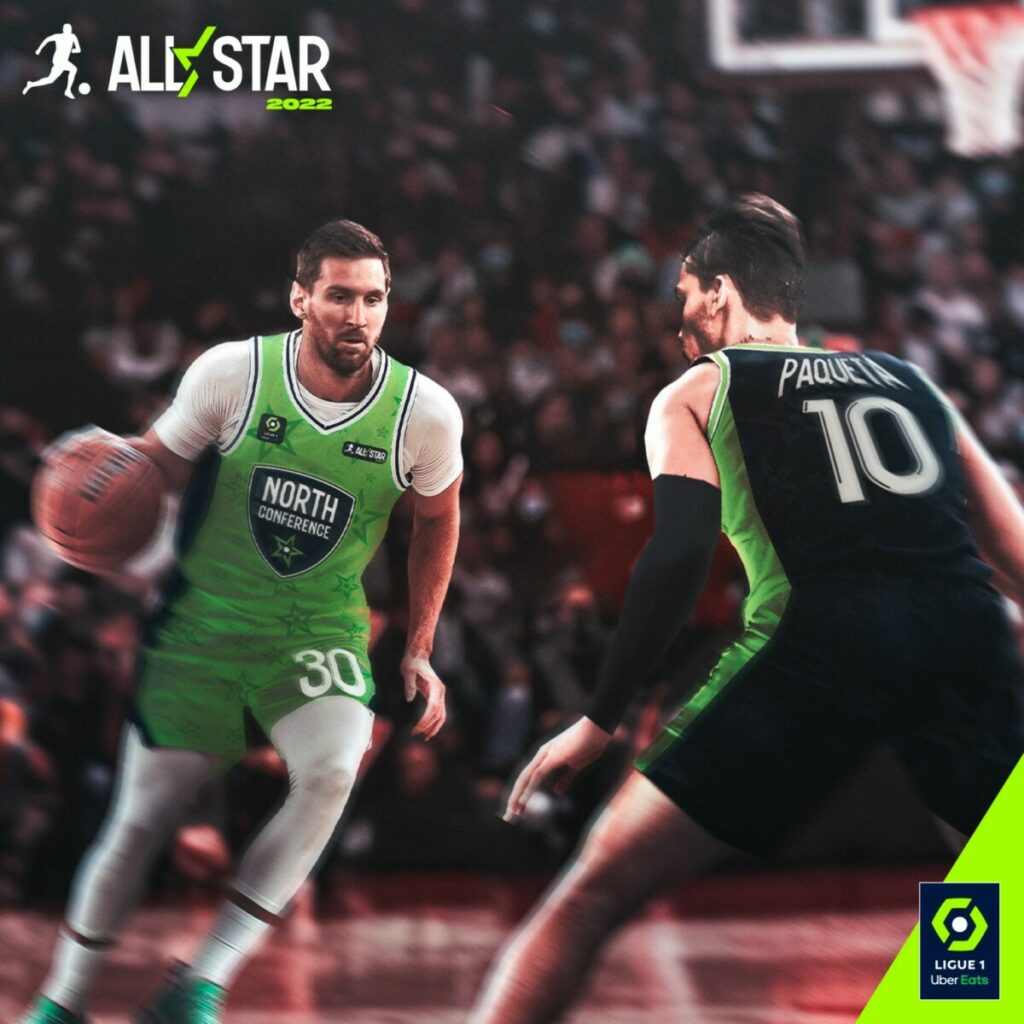 Mission
Every year, the NBA All-Star weekend is one of the world's most-watched and appreciated sporting and entertainment events. Samba took the initiative to establish our very own #Ligue1AllStar campaign to not only honour this tradition but also to expand the Ligue 1 brand into the entertainment realm and push the fan base beyond the typical following.
As part of this thrilling campaign, we approached the league in an "NBA-like" manner, both in terms of process and visual identity, in order to establish a positive relationship with the event and engage fans from all over the world. It was decided to divide the league into two conferences of ten teams (North and South), similar to the NBA's East and West leagues. With this campaign, we encouraged fans at each conference to vote for their All-Star quintet (1 GK, 1 DEF, 1 MID, 2 FW), with all teams receiving equal representation in the voting process.
Fans could vote via retweets, so each user-assisted in spreading the news about the campaign. Following the selection of the top five teams in each conference, we pitted both teams against each other in a "virtual" match in which people could vote for the "Ultimate #Ligue1AllStar" team. We announced the winning team and used ad-hoc graphics to comment on NBA accounts, taking part in the #NBAAllStar online conversations that took place throughout the weekend.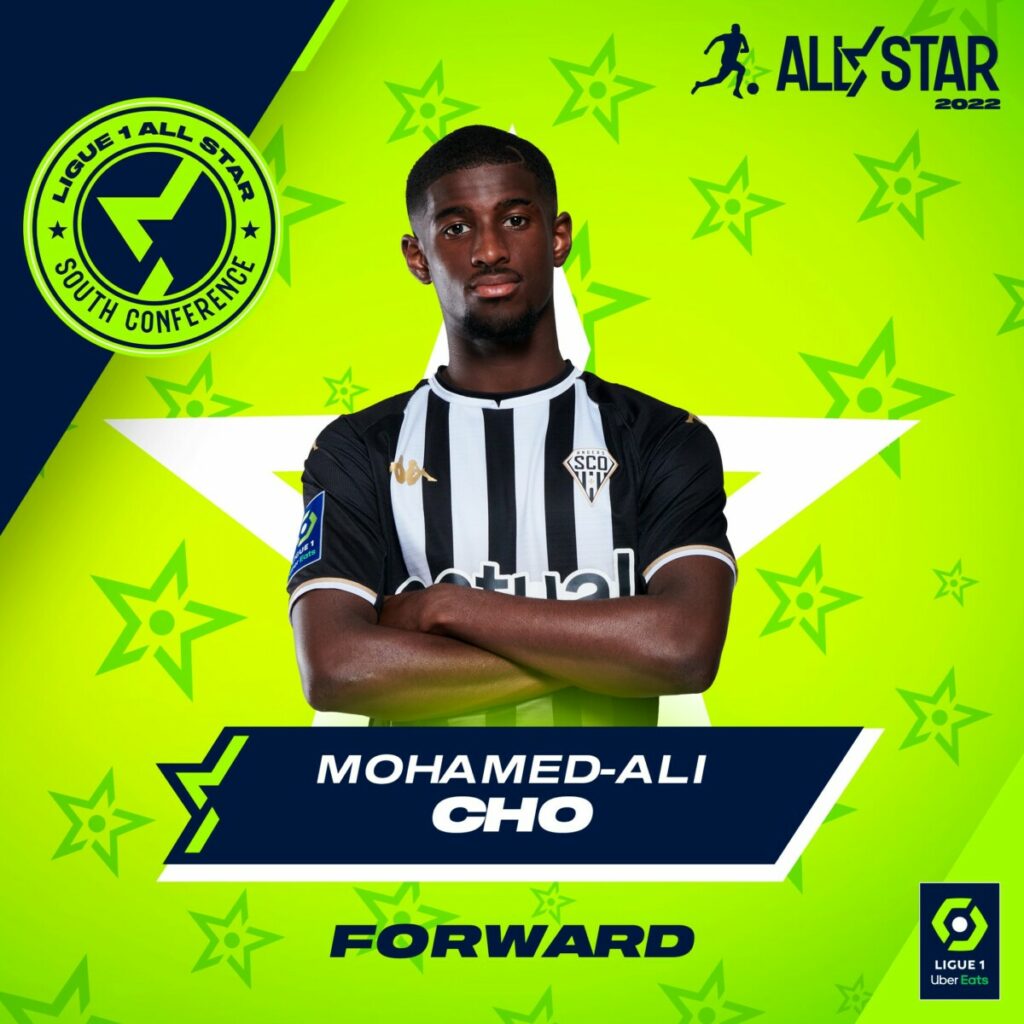 HOW WAS IT
As the campaign came to a close, we gave it one last push with a giveaway contest, and we even enhanced the campaign through interaction from multiple profiles:
– Journalists (Football & NBA)
– Media
– Clubs
– Football Players
– NBA Players
– NBA accounts
– Paid Media
We saw involvement among prominent clubs such as PSG, AS Monaco, LOSC, ESTAC Troyes, OGC Nice, and Olympique Lyonnais. Not only teams, but also key players including Lucas Paqueta, Franck Honorat, Daniel Pereira, and Jean-Clair Todibo. We even saw notable journalists such as Fabrizio Romano, TW's most popular football journalist, Julien Laurens, James Horncastle, Diego Ruscitti, and many more!
This is not all as we communicated with NBA related accounts, both during our campaign and during the All-Star event, to develop a stronger link to the NBA event and gain exposure to NBA fans, including a collaboration with NBA France, participation from NBA Players, and Orlando Magic interaction. 
Results
141 original graphics created 
5084 #Ligue1AllStar tweets and retweets,
 5560 votes
1 982 981 impressions
40 812 interactions
 7.93 million estimated reach
With these results in mind, we saw that expanding the brand outside of football is a promising and successful strategy, with the NBA being impressed with the ad and opting to participate. In the future, Samba may even consider strategically partnering with more sports/entertainment businesses. This is amplified by the fact that players and clubs have demonstrated a rising interest in participating in these contests, making it all the more motivating to launch similar campaigns and even consider new forms of interactions in the future.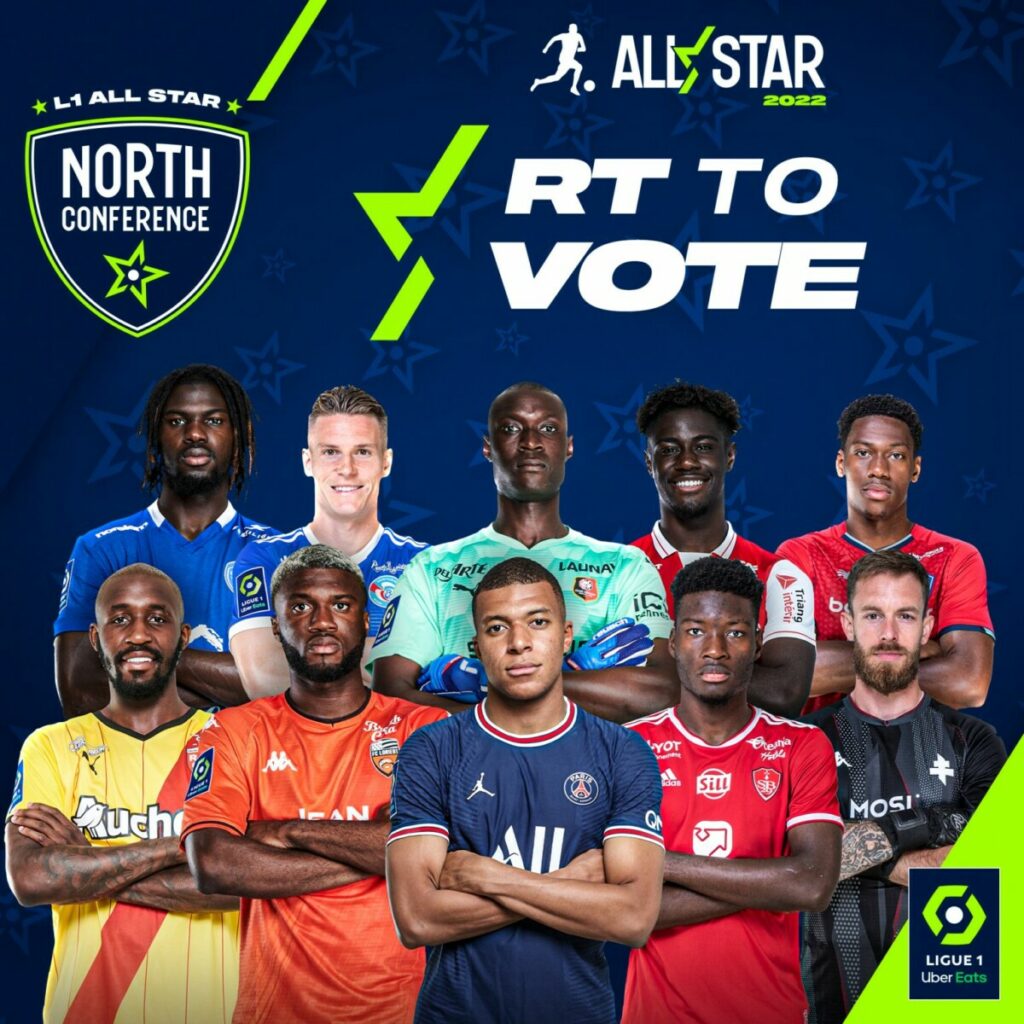 🚨 We've got an AMAZING giveaway! ⭐

To win the football jersey of your favorite player:

1️⃣ Follow @Ligue1_ENG
2️⃣ RT this post.
3️⃣ Drop the name of your favorite #Ligue1AllStar player.

One winner will be announced on Tuesday, good luck! pic.twitter.com/dQw3OT9lWJ

— Ligue 1 English (@Ligue1_ENG) February 21, 2022