Samba Digital in l'Équipe!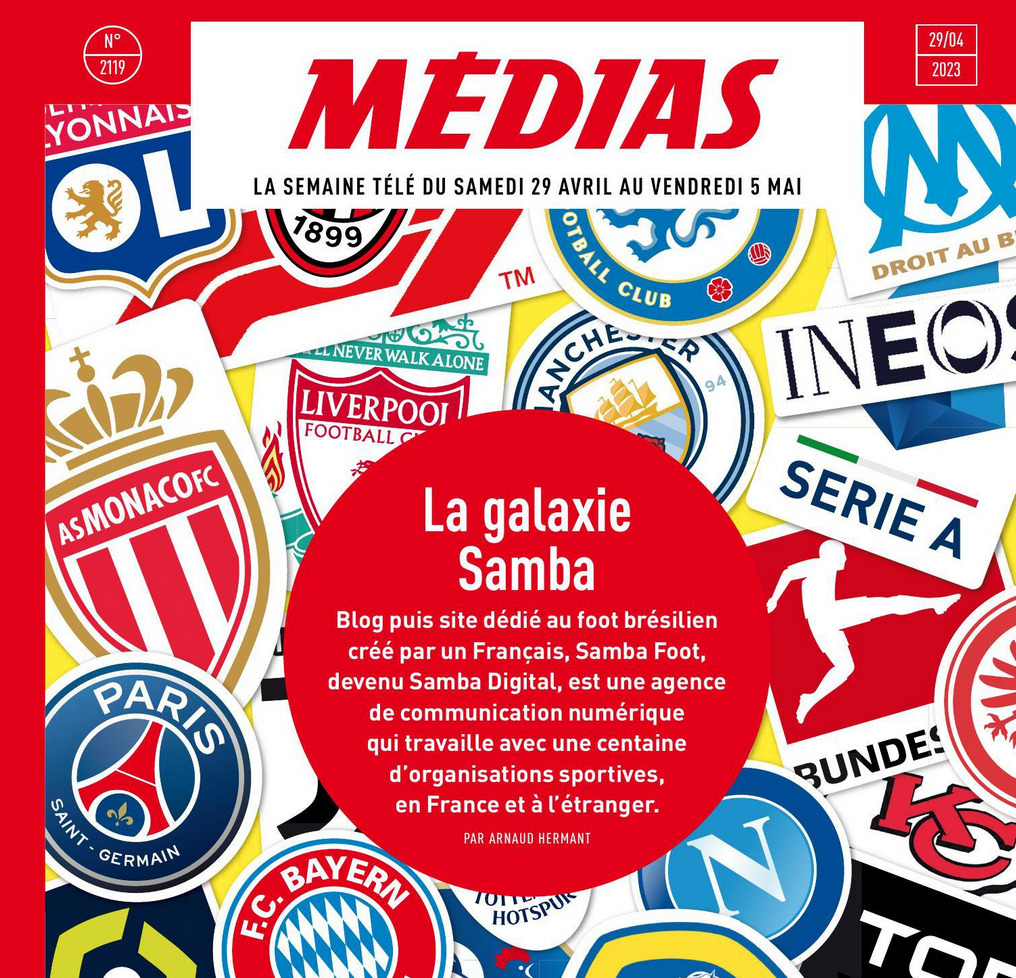 Our CEO and founder, Frédéric Fausser, spoke with famed French sports journal l'Équipe in an interview published on Friday, recapping the company's growth to the present and looking ahead to the future. Here is the interview, titled "The Samba Galaxy in the World of Digital Communication" in English translation:
Originally, Samba Foot was a blog, then a website dedicated to Brazilian football created by a Frenchman, Frédéric Fausser. Now operating under the name Samba Digital, the site has become a digital communications agency that works with roughly one hundred sports organizations, in France and abroad, including PSG, Chelsea and the LFP.
It was an impressive publicity event. Amid the madness that gripped Buenos Aires in the days after Lionel Messi and his teammates won the World Cup a promotional campaign for Ligue 1 was displayed in the city center.
Shown in a dozen places in the Argentine capital, this advertisement featured a goat, playing on the acronym GOAT — greatest of all time — sitting on a throne with a rooster at its feet.
While congratulating Argentina for their third world title, which had been won against France (3-3, 4-2 on penalties), the advertisement offered a reminder that it is in France that Messi plays and that if  Argentine fans want to continue to follow their idol, they must watch ESPN, the local broadcaster of the French top flight, Ligue 1.
To carry out this campaign, the Professional Football League (LFP) relied on Samba Digital, a sports marketing agency officially created in 2018, but which had been active beforehand and is still managed today by 42-year-old Frenchman Frédéric Fausser.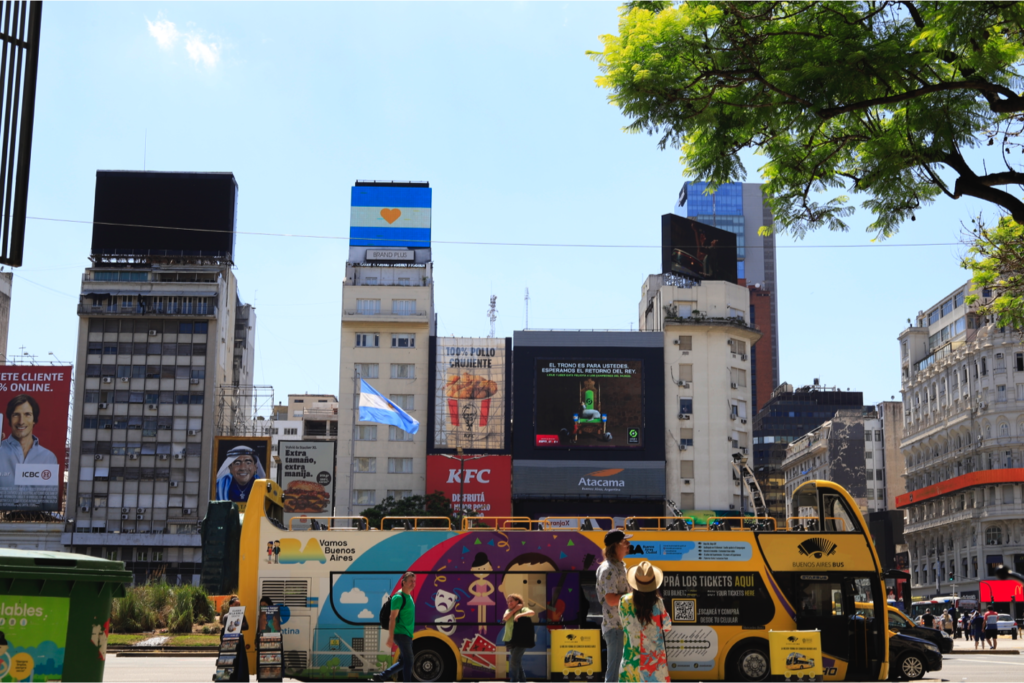 Digital content in 40 languages
"We have been working with them since 2016-2017," we were told by the LFP, active on 14 different social media channels in the world, in 13 different languages and dialects. "They contacted us at the time because there were a lot of Brazilian players in France and it was also the year Neymar arrived (in 2017). Samba was ahead of its time."
With a network of 3,000 international experts, Samba Digital creates digital content and interacts with local fans and media for all of its clients, spanning the planet and working in 40 languages. Its sales totaled $4.1 million (€3.7 million) in 2022 and $6 million (€5.5 million) is the target for 2023.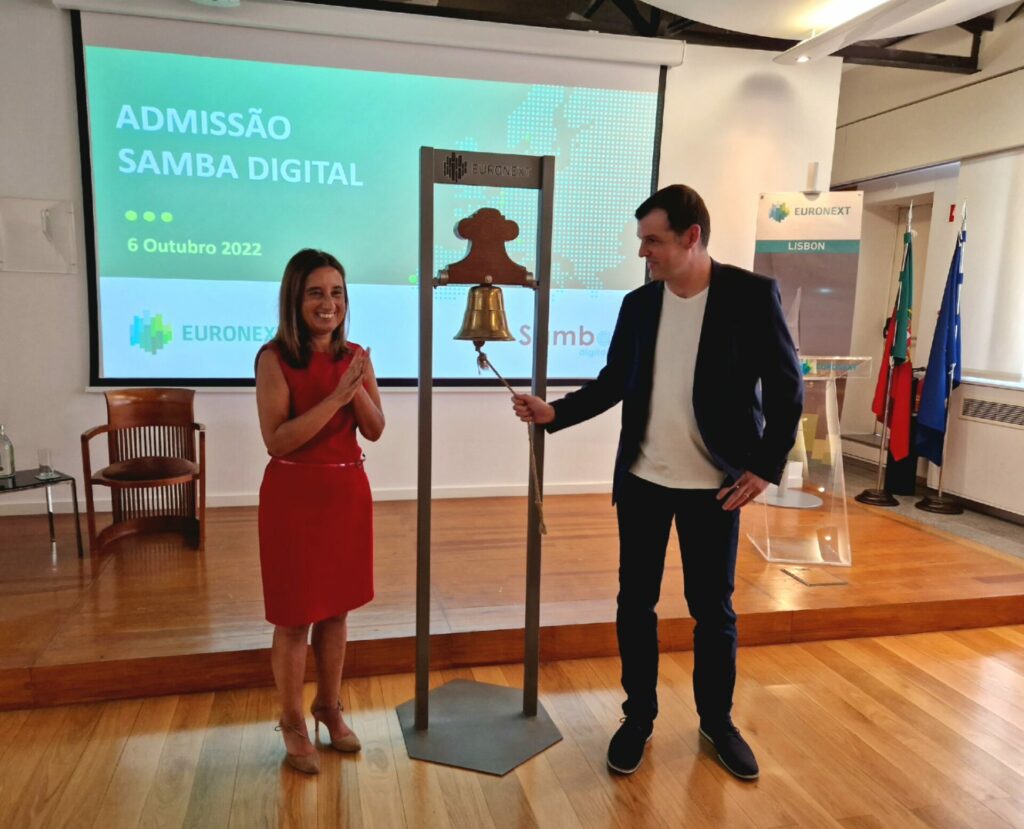 Based in Miami, Florida, the company now works with a hundred major sports brands. Its clients in French football include roughly ten clubs: PSG, OL, OM, Monaco (pioneers and innovators in this field), Lens, Strasbourg, and the FFF… For the French Federation, Samba Digital in 2021 launched the TikTok account of the French national team, which today has more than 10 million subscribers.
For Strasbourg, the agency helps with communication in… Chinese. The Alsatian capital, and by extension Racing, has enjoyed a strong appeal in China since the launch of a very popular video game there, which takes place partly in Strasbourg.
For RC Lens, the agency helps communicate in Polish by playing on the links between the mining region  and Polish immigration, which continue today with the presence in the Sang et Or's squad of three Polish players: Przemyslaw Frankowski, Adam Buksa and Lukasz Poreba.
Collaborations in football but also rugby, the NBA and NFL
Abroad, Samba collaborates with, among others, Chelsea, both Manchester clubs — City and United, Tottenham Hotspur, Bayern Munich, Shakhtar Donetsk, Serie A and the Bundesliga, with whom they works in French-speaking Africa.
But football is not the agency's only field of specialization. Samba also works with World Rugby, the Orlando Magic in the NBA, the Kansas City Chiefs in the NFL and also in e-sport.
Before becoming a global player in digital communication, Samba was Frédéric Fausser's blog. "I was passionate about Brazilian football, which I discovered during the 1994 World Cup (won by Brazil). I was captivated by their celebrations. One day, I saw an ad in Onze Mondial and I started chatting with Brazilians. I collected photos and press clippings, I learned Portuguese by reading the daily newspaper O Globo. And I launched my blog, Samba Foot," says Fausser.
Having become a real specialist in the Seleçao and the country's league, the Alsatian decided to transform it into a website in 2002, available in four languages (French, English, Spanish and Portuguese).
"With his development, I created the a trophy for the best Brazilian player, called the Samba d'Or. For the first edition in 2007, Kaká (who had also won France Football's Ballon d'Or that year) agreed to receive it and I went to Milan to interview him," continued Fausser, who has been living in Brazil for ten years.
Kaká would be followed by Maicon, Luis Fabiano and of course Neymar, who has won it six times. Samba's first steps in communications took place in 2013, working for PSG, on Twitter and Facebook. Ten years later, it has become a more than influential player in the digital world of sport.