Controlling the Narrative: Benzema's Ballon d'Or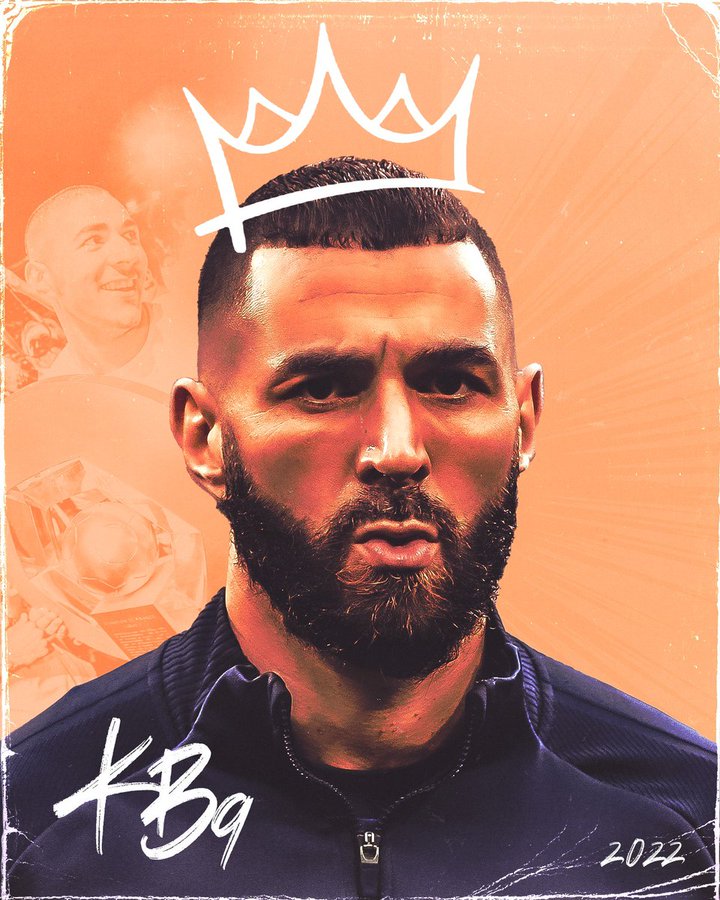 Winning a Ballon d'Or is a momentous occasion in a player's career, the pinnacle of individual achievement. But for players who've been active for the last decade-plus, if one's name is not Cristiano Ronaldo or Lionel Messi, it's been a hard prize to come by, as besides those two, only Luka Modric has secured the game's top prize for himself. This year, however, Karim Benzema did well to break that duopoly, leading Real Madrid to a Champions League title by finishing top scorer, as well as being top scorer in La Liga off the back of Los Merengues' 35th title.
Benzema has been an institution at Real Madrid since arriving in the Spanish capital in 2009, but he's often found himself overshadowed, first by players such as Iker Casillas and Xabi Alonso, who combined domestic success with a raft of titles with their country, and then by Cristiano Ronaldo and other high-priced arrivals, such as Eden Hazard and Gareth Bale. Through it all, though, Benzema has remained a metronomic presence, scoring with regularity and maintaining a relatively solid injury record.
A storied tradition at Olympique Lyonnais
Thus, not only has he been rewarded for a solid career, but there's also been a need within the game to move on from Messi and Ronaldo. As such, his win has been the most-discussed topic in the world of football this week, earning him notice not only from Real and the French national team, but entities from his past as well.
👀 We're all @Benzema fans here… pic.twitter.com/SyN6W9oy02

— Olympique Lyonnais 🇬🇧🇺🇸 (@OL_English) May 4, 2022
While Benzema only played for Lyon for parts of five seasons, he helped the club win four league titles and reach the knockout stages of the Champions League with regularity. As an academy product and an integral part of the club's most sustained period of success, Lyon have rightly been quick to mention his success, but it's not only being in the moment that's helped the team, but having tracked his success through last season, doubling down on his connection to the club by using a combination of humor and timeliness that will appeal even to more casual fans of the club.
𝐹𝑎𝑚𝑖𝑙𝑦 𝑏𝑢𝑠𝑖𝑛𝑒𝑠𝑠 🔴🔵

OL 🤝 @OLfeminin #BallonDor pic.twitter.com/LVuiG4qKQu

— Olympique Lyonnais (@OL) October 17, 2022
Too, the club also used social media to tell a bigger story on the night of the ceremony, linking Benzema's success not only with the team's legendary chairman, Jean-Michel Aulas, but with the successful women's team, themselves Champions League winners. By keeping copy simple, in the moment and integrated into the idea of his win being a part of dynastic success for the club, the club's approach on social media thus seems natural, rather than forced, and authenticity that is paramount for engagement among more dedicated fans.
Controlling the Narrative: Made in Ligue 1
𝐂𝐨𝐧𝐠𝐫𝐚𝐭𝐮𝐥𝐚𝐭𝐢𝐨𝐧𝐬 to @Benzema who has won his first Ballon D'Or trophy! 🏆👏🇫🇷#MadeInLigue1 | #BallonDor pic.twitter.com/CCC2DrylzL

— Ligue 1 English (@Ligue1_ENG) October 17, 2022
Ligue 1 got in on the action as well, again in a skilled way that emphasised the effectiveness of storytelling. The league has done a canny job of late of integrating its history into its narrative, using both #MadeInLigue1 and #Ligue1Legends to connect themselves to the legions of top players who've passed through its ranks. While Benzema is a strong example, the likes of Thierry Henry, as well as current players, such as Kylian Mbappé allow the league to position itself as both a font of talent and one which is relevant and important in the contemporary game, a clever narrative masterstroke.