10 tips for a successful strategy in Brazil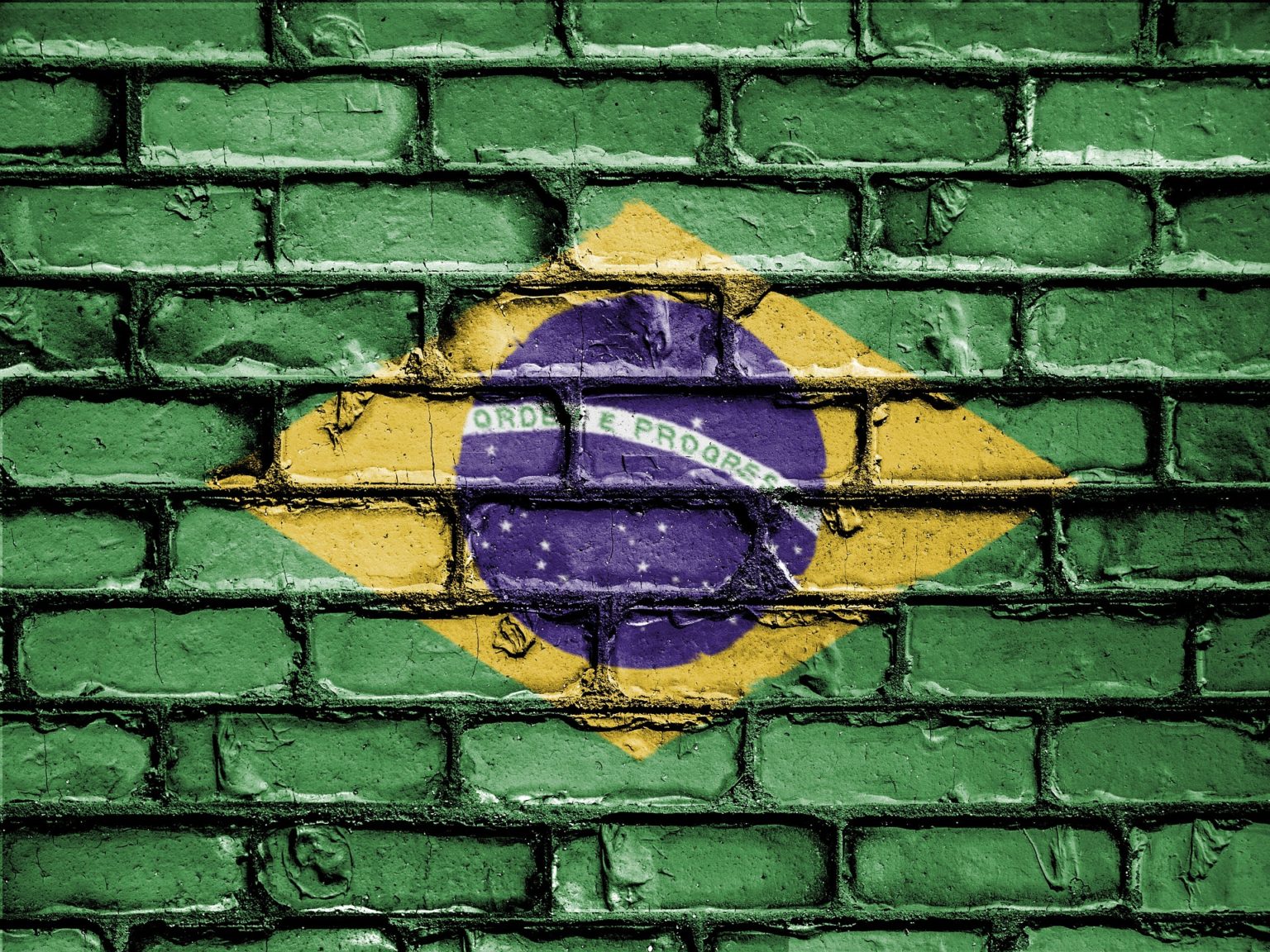 Brazil is well-known for its passion for sports, particularly football. Because of its potential, market size, and cultural richness, this country of more than 200 million people is gaining the attention of international companies and investors. With this in mind, we've compiled a list of ten crucial factors to consider when entering the Brazilian market.
1. Consider the economic opportunities
Currency: For a long time, Brazil has struggled with monetary instability. 1 euro was worth 2.20 Reais in 2011. The euro is now trading for around 6 reais. As a result, now is a great moment to get into this industry and start planning your strategy. Money tends to rise in the post-covid period.
Esports: In the field of electronic sports, Brazil ranks third in the world. Most of the major teams have an esports team that is supported by sponsors and commercial partners. Freefire, League of Legends, and Counter Strike are the most popular games in Brazil. Alexandre Gaules, a Brazilian, is the world's second-most-watched gamer on Twitch, with 128 million hours seen in 2020.
More on esports, including details on the biggest trends in the esports industry for 2021.
Women's sport: every team in the first division now has a professional women's team. For the growth of women's sports, the federal government and states provide funding.
Sports betting: Sports betting has been legal in Brazil since the end of 2019, but it is not regulated. The majority of major football clubs currently have a betting sponsor, and on-site marketing spending is constantly expanding. By next year, the restrictions should be in place.
2. Identify the risks and constraints
Currency instability: as previously stated, currency risks should be considered before embarking on Brazil. We advocate arranging your commercial agreements in dollars or euros to avoid any risk associated with Reais fluctuations.
Customs barriers: Have you ever tried sending a jersey or a product to Brazil? In addition to being pricey, it is an obstacle course. For any commodity worth more than $30, the tariff in customs fees/taxes on the products must be at least doubled. Furthermore, if you fail to clear customs on cargo, the sender will be responsible for the fees!
Low purchasing power: Prices given by multinational sports e-commerce enterprises are out of reach for Brazilian consumers. For your knowledge, an official jersey costs 300 reais ($50) in Brazil.
Inflation: Brazil's inflation rate averages 10% each year!
Bank transfers and payments: The "boleto," a barcode document redeemable for cash at a tobacconist, is one of the most common payment methods in Pelé's homeland. By default, debit and credit cards can only be used on national territory, so bid farewell to purchases made on your site based in the United Kingdom or the United States!
3. Locate your content
Brazil is not the same as Portugal! The Portuguese spoken in Brazil differs from the Portuguese spoken elsewhere in terms of style, tone, and unique expressions. Working with Brazilians who are familiar with Brazilian sports jargon is vital. The tone should be appropriate for the target demographic and the style should be current and casual.
For newcomers, Carnival is the most well-known event, but Samba Digital's finest social media engagement results have come from Big Brother!. In Brazil, reality television has a cultural significance. An excellent technique is to combine sports with entertainment.
4. Use the right channels to communicate well
Brazil is a country with a large social media presence. They are ranked fifth in the world due to their widespread use of social media. It is one of the most connected countries in the world, with an average daily use of 3 hours 30 minutes per person. According to a recent study by We Are Social/Hootsuite, 88 percent of the population uses social media.  In Brazil, Instagram performs up to 7 times better than Facebook and 6 times better than Twitter in the sporting industry.
Youtube (96.4 percent), WhatsApp (91.7 percent), Facebook (89.8%), Instagram (86.3 percent), Facebook Messenger (68.5 percent), Twitter (51.6 percent), TikTok (47.9%), Pinterest (47.1 percent), LinkedIn (42.6 percent), and Telegram (29.4 percent ) are the top ten most popular social media platforms in Brazil.
5. Develop a partnership strategy
Don't be disappointed if your club or business doesn't have a Brazilian ambassador; Brazil offers a variety of partnership opportunities that will allow you to have development drivers there.
We can look at the Brazilian football or basketball teams, for example, which have enormous and active fan bases on social media. Cruzeiro and AS Monaco are one of Samba Digital's many partnerships. As long as it provides value to the target audience, a well-structured CSR plan can pay off.
Finally, Brazil is a creative country with a thriving startup scene. A technological partnership can assist you in reaching out to a highly qualified audience as well as institutional audiences.
6. Identify monetization opportunities
You have a few options for monetizing your audience. On a digital level, you may quickly enable the monetization elements of social networks like Youtube, Twitter Amplify, or Facebook, depending on the size of your fans. While CPMs in Brazil are smaller than in Europe or the United States, they can nevertheless offer you an idea of how relevant your content is to the local market.
Brazilian advertisers are accustomed to working on a pay-per-click basis. This is an excellent way to test your localized audience while also forming long-term profitable connections.
Last but not least, Netshoes is Latin America's largest e-commerce site. Major businesses can work with their own store to create a customized landing page. Centauro is well-positioned for "physical" retailers, especially in shopping malls.
7. Consider an E-commerce strategy
Brazil is Latin America's largest and most developed e-commerce market, ranking 10th in the world for online sales. People spent $ 16.8 billion on things marketed online in 2019. In Brazil, the Covid issue has spurred the growth of electronic commerce.
According to Nielsen, the sector would rise by 26% in 2021, with a total turnover of 110 billion Reais. The demand for sporting products grew by 104% during the pandemic, just in the field of sports. The most popular sports-related E-Commerce sites in Brazil are Netshoes (owned by the large magazine Luiza), Centauro, and Futfanatics. The most generalists are Americanas, Amazon, Mercado Livre, or Kanui.
Brazilians prefer to pay in installments rather than paying all at once. Consumers' purchasing power is increased as a result of this payment option, and the average transaction value per customer rises. Three-quarters of customers regularly pay in installments, with an average of six payments per purchase, and one-third of customers will not make a purchase if the store does not offer installment payments.
8. Forge solid connections with broadcasters and media
At the level of television networks in Brazil, TV Globo, a public broadcasting group, holds a leadership position. It features several sports channels, including "SportTV," which is available on cable. Globo also owns the largest sports website in Brazil, globoesporte.com. ESPN Brasil has the rights to broadcast the Premier League, La Liga, and Copa America.
SporTV has the rights to broadcast the Brazilian National Championship, Brazilian Cup, and Eurocup.
Here's more on broadcasters, including HBO Max's purchase of UEFA and Champions League rights in Brazil and Mexico.
9. Influencers, on-site growth drivers
Influence swiftly established itself in the vast Brazilian market, where customer confidence and "education" have become critical factors in brand selection.
Influencers in Brazil have big fan bases and high levels of interaction. Samba Digital will be able to provide you with a variety of sports-related options, owing to its new platform.
We advocate incorporating influencers from other areas, such as lifestyle, entertainment, esports, or even celebrities, for sports brands looking to improve their visibility in Brazil.
10. Follow the evolution of sports betting, a booming industry!
Since November 2018, betting on sports has been legal in Brazil. By the end of the year, legislation should be in place. Large worldwide companies continue to spend exorbitant sums on marketing and sponsorship despite the uncertainty regarding future laws. There are currently around 400 sports betting sites available in Portuguese that are free to visit from Brazil.
The most active brands on the market right now are sportsbet.io (Flamengo sponsor), Betano (Fluminense and Atletico Mineiro), Sportingbet, and even Rivalo, who recently signed Cafu as an ambassador.
Read here for more on sports betting, including Samba Digital's assessment of the social media presence and performance of betting houses.
GET IN TOUCH
To find out more about Samba Digital, get in touch with us via our Contacts Page.