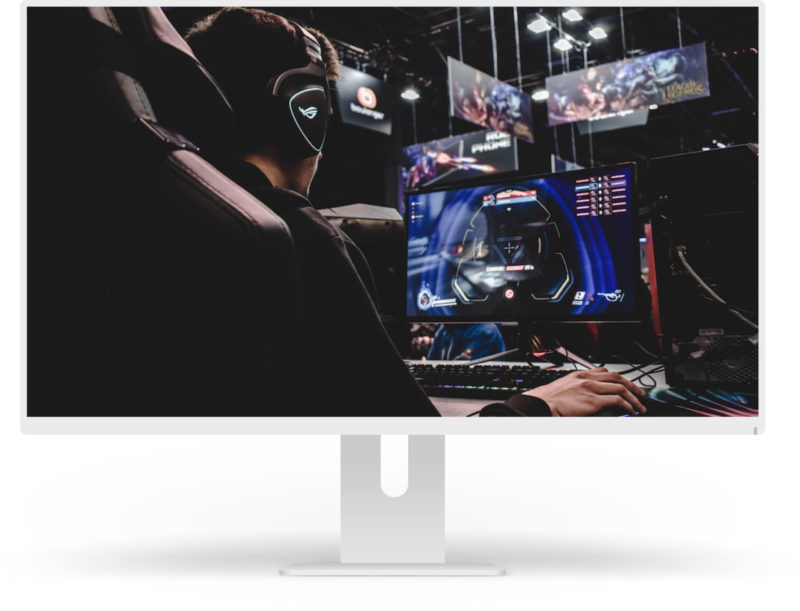 MISSIONS :
Localised strategy

Event & RP

Influencers network

Commercial Prospecting

Consultancy
SAMBA DIGITAL connects brands to video game and esports fans through the notoriety of industry influencers. Streamers, videographers or professional commentators are available for any type of project around your products and services. We support teams and organizers of sports competitions, brands and distributors in the establishment of relevant marketing and media partnerships.
Our main services : 
Consulting and Brand Strategy
Sponsorship & Content Deal Management
Activation
Reporting
Influencers Strategy
We adapt our proposals according to your needs, constraints and means, but also to your positioning and brand image.
From the definition of the strategy to the execution of the projects, we accompany the companies and brands whose stakes find answers in esports.
The first step is to make sure that you have a comprehensive view of esports and the opportunities it offers. We will then focus on understanding your stakes in order to propose projects in line with your needs. We propose a strategy of development in esports accompanied by a roadmap of the whole project.
Finally, we set up and carry out your made-to-measure projects, adapted to your needs and in accordance with the fixed strategy.

Esport is, in essence, accessible to all and on all media, at home in front of your console, your computer, during sporting events, but also on smartphone or tablet. Competitive video games are numerous and varied, in their style and in the difficulty of handling. Everyone can find his favorite game and practice it as an amateur.
But the rise of the Esport and the multiplication of tournaments with ever-increasing rewards have led to the creation of semi-professional and professional teams. Imitating sports structures, they bring together players for one or more games, as well as coaches, strategic analysts and even commentators for live match broadcasts. They are sponsored by computer brands, such as Intel, or more generalist brands, such as Orange. While these structures have existed since the end of the 1990s in South Korea, a pioneering nation in e-sport, France has not been outdone with teams such as Millennium, Against All Authority and LDLC, to name but a few.
From a more general point of view, the video game industry and Esport are often wrongly described as a male universe. Women are more and more represented, whether as players, coaches or commentators.
You can't live Esport just by playing video games. In recent years, the biggest events have been held in concert halls or stadiums, in front of thousands of spectators and millions of television viewers. Each competition benefits from a communication campaign that highlights the players and coaches through interviews.
If Esport has only recently taken on this dimension, it is thanks to two players in the field. The first is Twitch, a streaming website created in 2011 and bought by the giant Amazon in 2014. It allows the competitions that take place every day to be broadcast worldwide, reaching a large audience. The second is Riot Games, the publisher of the League of Legends game, one of the most played titles in the world. In 2013, Riot Games introduced a regular championship, similar to the NBA basketball championships in the United States. Riot meets its fans every week to see the best teams compete against each other, whose players receive a salary.
The advent of streaming platforms such as Twitch or Dailymotion has given rise to many Web TVs, which, with their commentators and hosts, allow loyal viewers to follow every competition of their favorite games. Here again, France is well represented, with players of all sizes such as Ogaming.TV, Millenium, aAa, Eclypsia or Pinkward. For its part, the newspaper L'Equipe has created its own football championship, FIFA16, which is now broadcast on the channel L'Equipe 21, while TF1 has broadcast the final of the world championships of this same game on its video-on-demand site.