San Diego is set to join Major League Soccer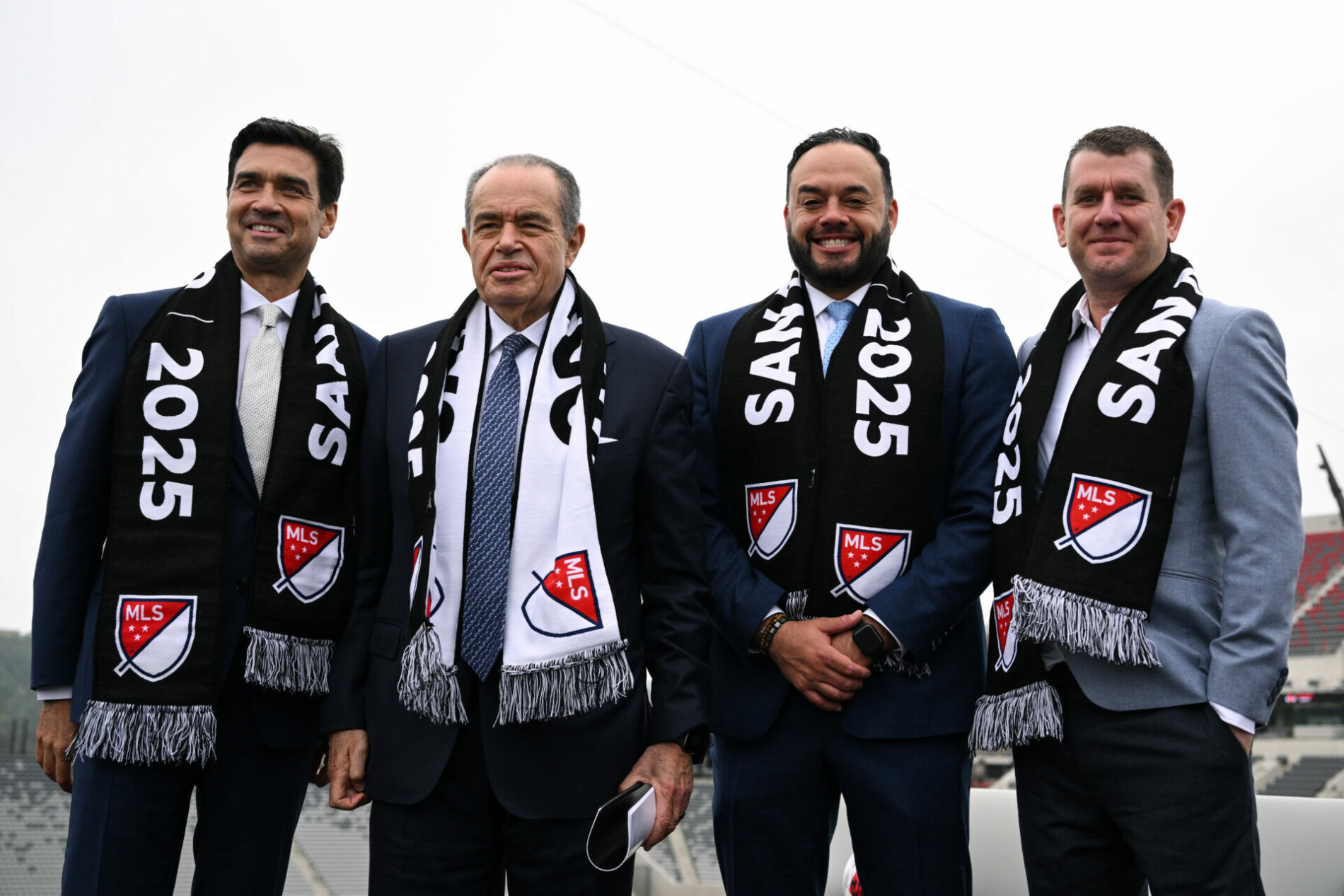 Major League Soccer is one of the hottest properties in global sports. Across skyrocketing franchise values, innovations in its cultural footprint, a streaming deal with TikTok, a landmark broadcast agreement, and increased valuation of stadium rights naming, the league has been turning heads for all of the right reasons. And now, it's set to be a bit larger.
Last week marked the arrival of the league's 30th franchise, in San Diego, set to start play in 2025. The team will play in Snapdragon Stadium, a 35,000 seat stadium currently being used by NWSL side San Diego Wave. The team's crest and branding identity will be announced in the run-up to their inaugural season, but there's already a lot to be excited about for the team, which paid a record $500M expansion fee to join the league.
2025 can't come soon enough.

Welcome to MLS, San Diego! pic.twitter.com/DpILFbx7Gv

— Major League Soccer (@MLS) May 18, 2023
A unique ownership group
The club's ownership group is led Mohamed Mansour and the Sycuan Band of the Kumeyaay Nation. Mansour, an Egyptian-born construction magnate, has a wealth of experience in the business world, and also has a stake in the Right to Dream Academies. Meanwhile, the Sycuan Tribe will become the first Native American tribe to have an ownership stake in professional soccer in the United States.
"We couldn't be more excited to partner with the Sycuan Tribe to bring Major League Soccer to such a deserving community and legion of San Diego soccer fans. This is a real opportunity to create a powerful and lasting legacy for the city and region," said Mansour.
The tribe will also be joined in the investor group by six-time Major League Baseball All-Star and San Diego Padres infielder Manny Machado. Machado, like NFL quarterback Patrick Mahomes, of the Kansas City Chiefs and also an investor in Sporting Kansas City, is keen to recognize the growing popularity of football and its potential to reach populations who may feel on the margins of other sports in the United States.
"Soccer is going to continue to grow and for the city of San Diego, this is huge, bringing an MLS team here to a city that's been thriving over the past couple of years," Machado said. "What really attracted me to this organization was the commitment and the experience of developing young athletes personally and academically, and obviously athletically through the Right to Dream foundation."
A rich history and a bright future
San Diego is a history with a rich tradition of football — it is currently home to the second division side San Diego Loyal, and the Wave have been a success as well. It has also spawned players like American internationals Paul Arriola and Brandon Vazquez, showcasing the deep potential of the area as a talent incubator.
As a coda, it doesn't look either that San Diego will be the league's final franchise for the moment, either. Commissioner Don Garber was bullish about adding more teams, with Detroit, Tampa, Phoenix and Sacramento among those cities mentioned. The need to expand isn't acute, but given the league's continued upward climb, it seems an inevitable move.