Old Dog, New Tricks: A Look at San José Earthquakes' Mexican Heritage Night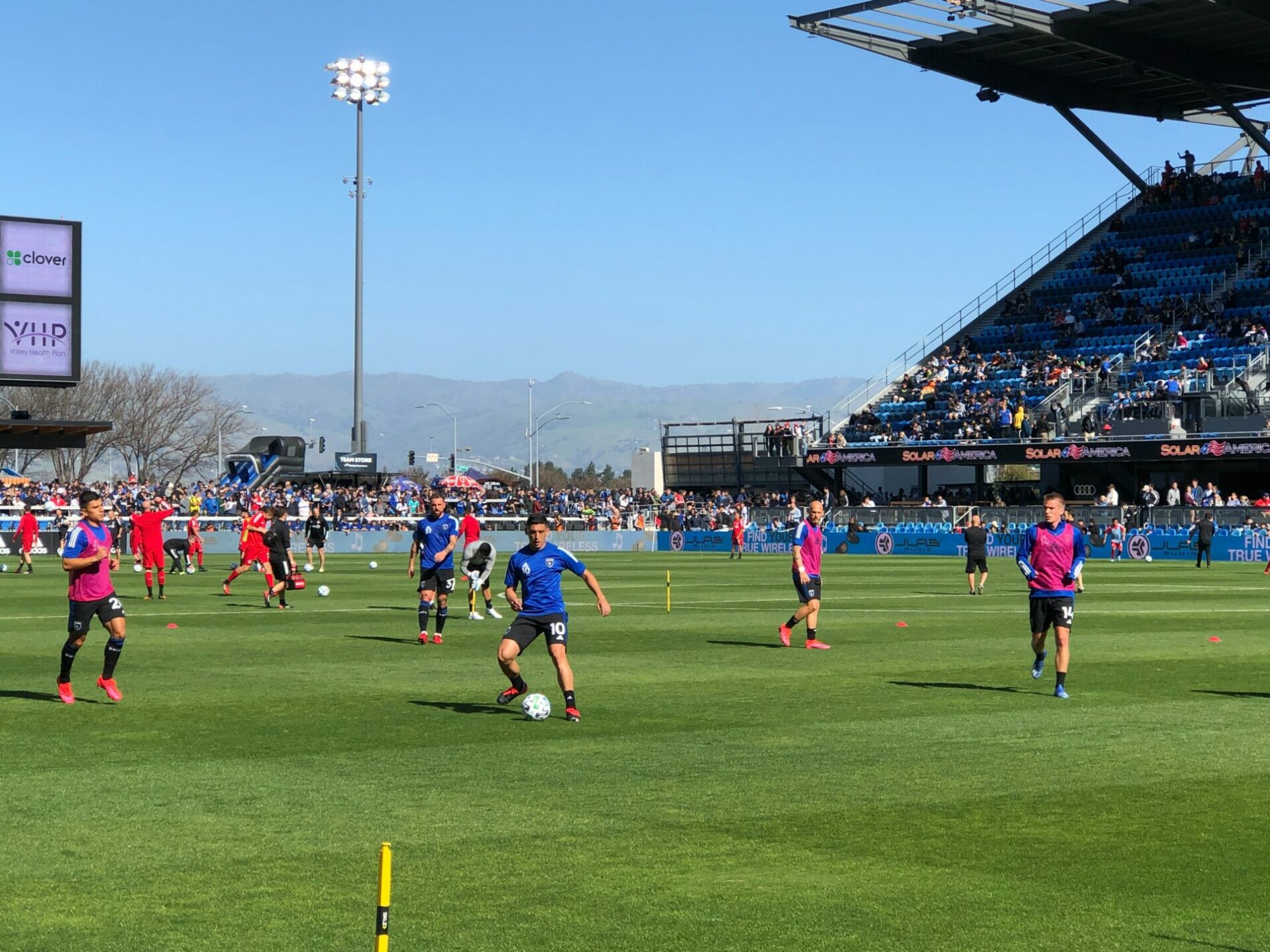 Major League Soccer was founded in 1996, but many of its teams have histories that are far longer than that. A version of the Seattle Sounders started playing 1974, and there are also antecedents of the Vancouver Whitecaps and Portland Timbers that have decades-long histories.
The dean of these clubs, though, is the San José Earthquakes. The Bay Area franchise was founded in 1974, as an expansion North American Soccer League franchise, and were an immediate hit. With an average attendance of more than 15,000, the 'Quakes drew more than double the league average, and even played host to the league's championship match that first season.
When Major League Soccer commenced play in 1996, they were there as well, then branded as the San José Clash. Powered by stars like Landon Donovan and Dwayne De Rosario, they won a pair of league titles in their early existence, and were considered a success. However, the team struggled to convince the city to build a soccer-specific stadium, and would depart for Houston in 2006.
A new beginning
San José was soon granted an expansion charter, though, and would have more success, led by striker Chris Wondolowski, an American international who would retire as the league's all-time leading scorer. But with Wondolowski's star fading as he retired following the 2021 season, the 'Quakes have broadened their horizons as they seek success on and off the pitch.
The latest example of this was seen last weekend, as the team played a rare home game at Levi's Stadium, normally home to the NFL's San Francisco 49ers. The team's usual home, PayPal Park, generally has good attendance, but in concert with Cinco De Mayo, the team planned a Mexican Heritage night, and the results were nothing less than spectacular.
.@borgetti58 is in the house!!

The Mexico legend will be doing a meet and greet soon right next to the stage. pic.twitter.com/R4Xbgrx5Xi

— San Jose Earthquakes (@SJEarthquakes) May 6, 2023
With a star-studded cast of attendees, including Mexican national team legend Jared Borgetti, singer Alexander "El Fantasma" Garcia, and NFL star Alfredo Gutierrez, the team drew more than 45,000 fans to Levi's. The evening's festivities were punctuated by a win over previously unbeaten rivals LAFC, but more importantly, the game showed the potential for connecting with Mexican fans in a big way.
The most-watched football league in the United States remains Liga MX, underscoring the depth of passion of first and second-generation fans in the United States. With MLS preparing to launch the collaborative Leagues Cup with their southern neighbors in July, the synergy between the two countries has never been higher. The night also featured luchadores wrestlers, regional dances, and mariachi music, appealing to a broad spectrum of the regional cultures that comprise Mexico.
45,112. 🏟️

Thank you to everyone that came out & supported. #VamosSJ pic.twitter.com/3LXqS40mG6

— San Jose Earthquakes (@SJEarthquakes) May 8, 2023
This also augurs well for the future: in addition to hosting a Leagues Cup match this summer, the city of San José will also welcome the CONCACAF Gold Cup this summer, and will be a host city for the 2026 World Cup. Thus, this activation shows a great understanding of the roots and cultural heritage of the 'Quakes' fanbase, and should be lauded as such.
Header: Soccer Blur