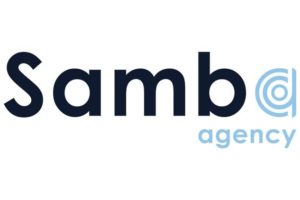 BETTING SPONSORSHIPS AGENCY
The betting agencies market is growing and, to have your space in it, you need to be sure that your organization is noted by your customers. For that, marketing, advertising, promotions, and sponsorships are crucial. At Samba Digital, we believe that this is the best moment for betting agencies to start and increase their presence in the industry of sponsorship.
The Rise Of Gambling Sponsorships In Latin America
If you are a diligent follower of the Premier League, then you must have noticed the appearance of more and more Betting Sponsorship companies on the player's clothes these days.
Both football and gambling industries are experiencing growth in the last few years. It is a big opportunity for sports betting enthusiasts to make good fortune. Better than that, when combined, football and gambling can increase their results. Proof of that is the Rise Of Gambling Sponsorships In Latin America that had led many betting companies and to enter the market with sponsorship deals to position themselves in the football industry generating revenue and notoriety.
Football is very successful in the west, especially among the youth. These young adults are participating in the football industry through esports, merchandising, sports products, athletic events, and betting sponsorships.
Today, Samba Digital will discuss the evolution of betting sponsorships in brief. So let's dive right into it.
some of Our Clients








The Evolution of Betting Sponsorships In Brief
As already discussed earlier, the face of betting sponsorships in the past wasn't the same as it is of today. However, things have been changing in this market.
Several teams displayed at least one betting brand logo on their shirts and two on the sleeves.
It is easy to notice that there were barely any betting sponsorship logos before the 2003 season. After Fulham partnered with Betfair, new gateways are opened for other betting sponsorship companies to enter the football industry.
Since then, multiples football teams have signed contracts with betting sponsorship companies. Since 2017, more than ten football clubs have displayed their betting logos on the sleeve of the athlete's shirts. It raised around $415 million in 2019, and $83 million came from betting sponsorship brands alone.
The sponsorship deals taking place currently reach out further beyond any regular sports kits. Sponsorship arrangements are available, even if it's for training purposes, warmup sessions, and friendly matches while displaying brands.
Advertisements aren't just limited inside the pitch but outside the perimeters too. The betting sponsorships companies pay huge amounts of money to the sporting venues for advertisement purposes. Betting brand banners and posters are visible outside the football stadium and on the billboards.
How Does Samba Help Betting Agencies With Visibility?
Betting agencies are finding their space in the sport, and the revenue generated by sponsoring the football clubs is in millions of dollars.
However, a job very well done is needed visibility and to have a good result with the public and the clubs. For that, we at Samba Digital help your business grow by applying few techniques that help betting agencies with visibility, and they are:
Tailor-made Strategies: Professional sports rely on betting sponsorships for delivering their funding needs. That's why we at Samba Digital have developed a few strategies that will have positive effects on your organization. We have personalized according to our standards to give you the best possible output.
Experience In Betting Industry: Several studies were conducted, and it was found out that sponsored events greatly help in brand awareness, and it required tons of research and experience in the betting industry to understand the new topics and trends and then evaluate accordingly.
Team of Multi-lingual Professionals: We at Samba Digital have a team of multi-lingual professionals who help to translate the media content into various languages. They read and understand the media content thoroughly and effectively evaluate them to give you properly translated content without destroying the main intent.