Samba Digital in Le Parisien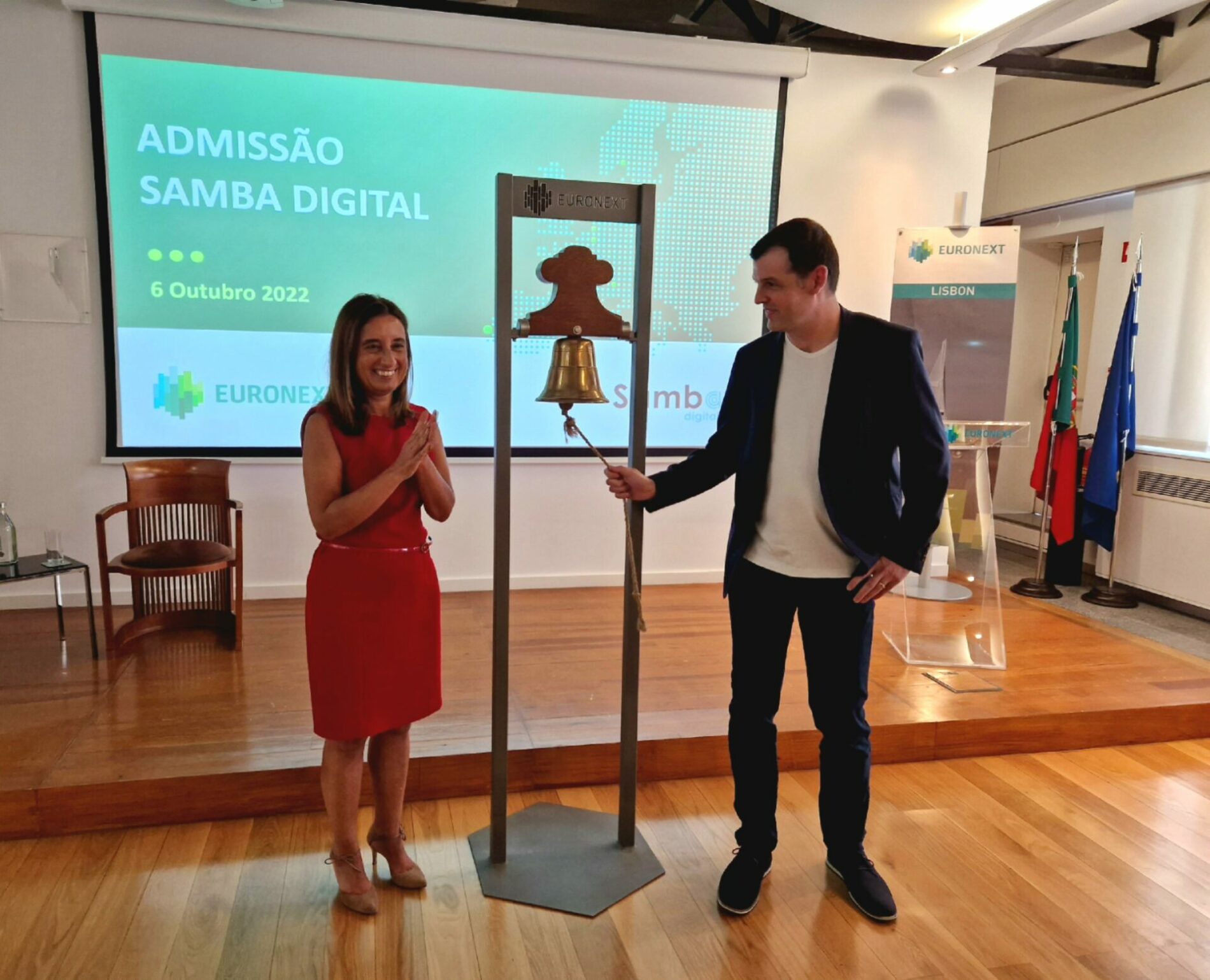 As one of the foremost sports marketing agencies working in France, Samba Digital has often been cited in that country's press. Our work with the likes of Ligue 1, Roland-Garros, Paris Saint-Germain and more have gained us plenty of notice, and we have continued to get attention, as CEO Frédéric Fausser spoke to Le Parisien last week. Here's the full translation of the article:
From a blog about football to communication for major clubs: the success story of Samba Digital
By Marion Canu
First known to the world at large via a blog and then a trophy awarded to the best Brazilian player in Europe, Samba Digital has become a global player in digital sports communication. Dozens of clubs, including PSG, use its services around the world.
It all started with a simple passion for Brazilian football born 0 after the 1994 World Cup final. "At the time, however, I was for Italy," remembers Frédéric Fausser, founder and CEO of Samba Digital. "But after the final, I saw the celebrations of the Brazilian people on television and it left an impression on me. It aroused curiosity in me, I wanted to learn about this history, this culture…"
While the Internet was barely in its infancy, Frédéric Fausser sought out a Brazilian correspondent via the magazine Onze Mondial, with the desire to learn more out about the country's football, and he found one. Together, they exchange jerseys and information. The Alsatian-born Fausser even went so far as to research the lineups of each team in the league. He had so much data that he decided to share it online, via a blog he called "Samba Foot."
It became a platform 100% dedicated to Brazilian football, which gradually grew and could be read in four languages (French, English, Spanish, Portuguese). "In the last version of the site, we had up to 100,000 technical profiles of Brazilian players," he explains.
Força, @neymarjr 💪❤💙 pic.twitter.com/41xAEOGqGc

— Paris Saint-Germain (@PSGbrasil) November 28, 2021
From "Samba d'Or" to PSG's Brazilian Twitter account
In the process, the "Samba d'Or" was born: a trophy awarded to the best Brazilian player playing in Europe. Kaka, then an AC Milan player, was the first winner in 2008. Thiago Silva and more recently Neymar, who now holds six of these trophies, a record, followed, among others. "Samba" was making a name for itself in the football world. Its teams obtain accreditations for the biggest competitions and the site welcomed millions of visitors.
That was until it attracted the curiosity of PSG, which counted several winners of the Samba d'or in its ranks. "Do you know how to use Twitter?" was the question asked in 2013 by the Paris Saint-Germain communications teams. They then sought to make themselves known to Brazilian Internet users and entrusted their Twitter account to Frédéric Fausser and his teams. This is how Samba's digital adventure began. "After this, there were quickly other big clubs like AS Monaco," continues Fausser.
Around a hundred customers spread across 50 countries
In 2018, the website was shut down and Frédéric Fausser and his associates decided to focus solely on the internationalization of sports brands via digital marketing. Dozens of clubs and other federations located all over the world have since called on their services. "We managed to expand out of France, we signed contracts with Spurs, Wolfsburg…"
Based in Miami, an ideal space for the growing Latin American market, the company has since experienced exponential growth. The company, with around a hundred employees and a network of 3,000 freelancers, has been listed on the stock exchange since last October and has nearly a hundred clients spread across nearly 50 countries.
🛎 Here we go 🛎

Samba Digital announces that it has today been admitted to trading on Euronext Lisbon in the Access Compartment.

More info ➡ https://t.co/XWzAjMwGD5 pic.twitter.com/SMjuCCfq8o

— Samba Digital (@SambaAgency) October 6, 2022
Above all, the company's range has expanded, particularly with Paris Saint-Germain. "We went from managing their Brazilian Twitter account in 2013 to covering all of their social networks and their Portuguese, Spanish and English-speaking websites," explains Jean-Philippe Dubois, the company's marketing director.
And beyond digital activation, "Samba" also brings its know-how to events organized by the club abroad. "In Brazil, on the occasion of Carnaval, we were able to organize a huge concert with Brazilians invited to participate in the party, in the colors of PSG, to meet former Brazilian players of the club," he explains.
Contracts with Inter Miami and the Kansas City Chiefs
With each activation, whether online or real, whether it involved PSG or not, the objective remains the same: "Connect fans, who may live on the other side of the world, to the club they love," reflected Dubois. Now, the challenge is also being played out in the United States, with contracts signed with NBA and MLS teams — including Lionel Messi's Inter Miami — and NFL brands including the Kansas City Chiefs…
In France, in addition to the French Football Federation which entrusted them with their TikTok account, around ten Ligue 1 clubs use their services. The workforce is increasingly internationalized and pushes clubs to diversify to best attract foreign communities and other supporters of players from far away.
After a record year in terms of turnover in 2022 at nearly €4M, Samba Digital is aiming even better for 2023. This will perhaps involve the acquisition of contracts with a powerful new league in the world of football: the Saudi Pro League. In recent weeks, the company has notably started a partnership with an agency Bona Fide, based in Riyadh. "It's a market that obviously interests us," concludes Fausser. After France, Europe, Africa, North America and Latin America, Samba Digital continues its success story and is now heading towards the Middle East.