What's Next For The NHL: A Look At Hockey's Digital Future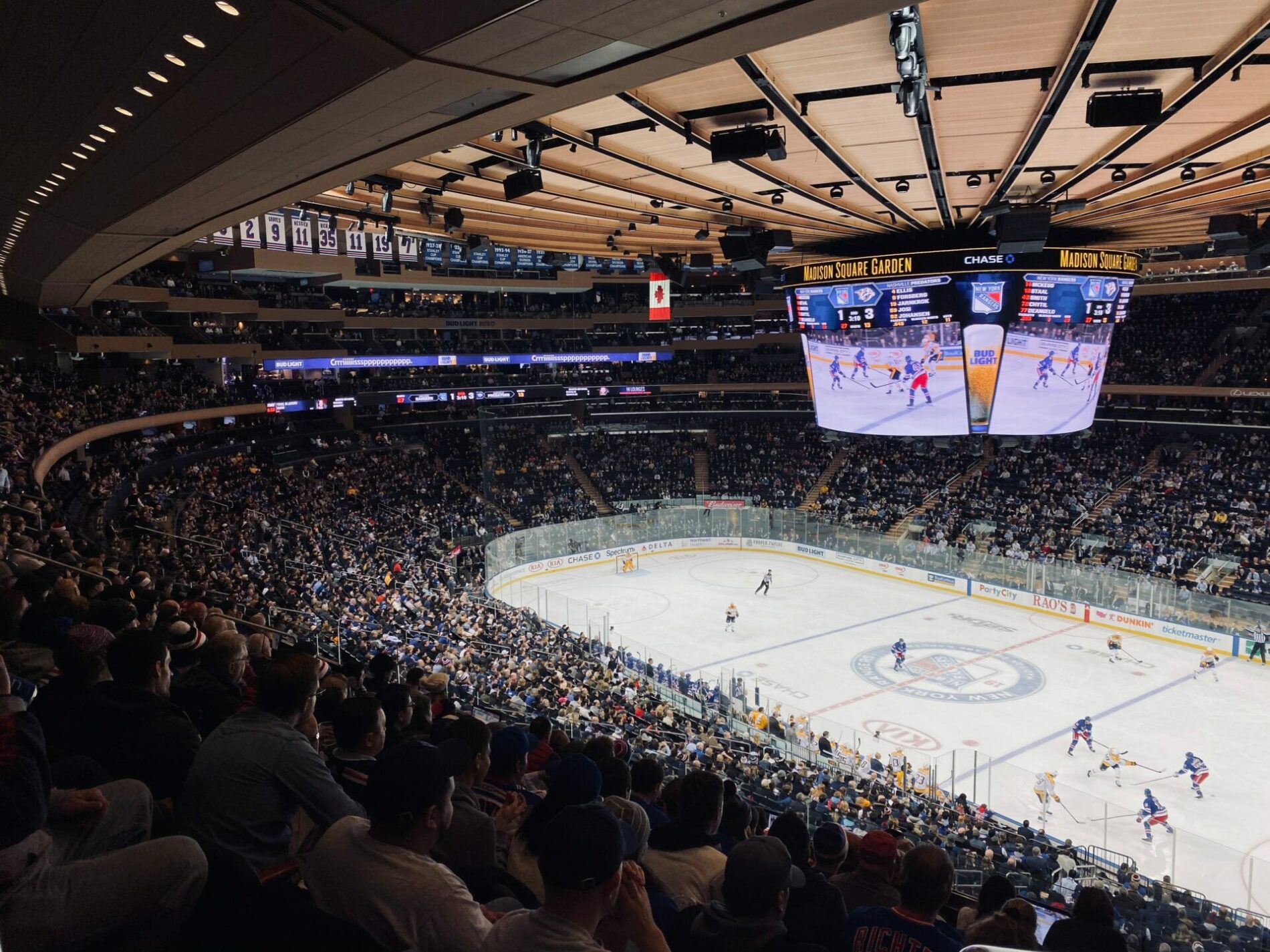 A sport normally associated with Canada, ice hockey is also big business in the United States, and with a raft of new, lucrative broadcast deals being signed by major leagues across the country, it's only right to see what might be next for the National Hockey League. Non-traditional broadcasters like YouTube, Apple and Amazon have shown a growing interest in live sport, and even if the current agreement, a contract splitting the broadcast rights between ESPN and Turner Sports, is only in the second of a seven-year deal, the league is no doubt already starting to cast its mind towards what its next steps might be.
To be sure, the NHL has experienced no small amount of tumult in the last thirty years, with a dozen franchises either being established (Ottawa, Tampa Bay, Miami, Anaheim, Las Vegas, Seattle, Nashville, Columbus,) or changing location (Carolina, Phoenix, Dallas, Denver, Winnipeg). But it's also a league which has 32 teams, joint-most with the NFL among the country's professional leagues, and while it has demurred on expansion since adding the Seattle franchise, its future is certainly bright.
A recent article on Sportico postulated that the average value of a franchise in the league has now exceeded $1B, with some of the league's biggest names, teams like the Toronto Maple Leafs and New York Rangers, being worth twice that much. The league was heavily impacted economically by the COVID-19 pandemic, being a sport played indoors, but events such as the recent Winter Classic in Boston have shown an impressive level of focus on engaging with fans in new and unique ways.
That's a whole lotta legends. pic.twitter.com/HiJaOWgJZx

— Boston Bruins (@NHLBruins) January 2, 2023
The league's overall revenue stream for last season was more than $5B, and showed a ten percent year-on-year improvement, but that figure is dwarfed by the likes of the NFL, and one has to wonder how the league's next broadcast deal can improve upon that. It's clear that the league itself is forward-thinking in looking to connect with fans via non-traditional platforms: the beginning of December, the league launched NHL FAST on Roku, a standalone app that offers fans a mix of highlights and classic games, as well as league-produced original content, such as documentaries and event-specific content. The app, which is free and ad-supported, is available to 80 million fans, and will be key to allowing fans to connect with their favorite teams beyond the traditional television broadcasting of games.
Speaking to Bloomberg recently, NHL commissioner Gary Bettman was positive as well about the growth in prominence of non-traditional broadcasters and their valuation of live sport as a cornerstone of their programming, "This competition (for rights) is exciting. Traditional methods may be contracting a little bit, but not going to zero. This adjustment provides us opportunities to do other things; the Apples, the Amazon, the Peacocks of the world are taking a place. Netflix still hasn't dipped its toe in sports, but at some point they may conclude that that's the way to go. 40 years ago, cable and satellite networks got their penetration because of sports and the regional sports channels and the appetite for sports."
He continued, "You've got to provide your fans with easy access, which is fairly priced, but also when you're looking at the Millennials and Gen Z they want more than just the games now. They want behind the scenes access." Given that the NHL is already providing this on some level with NHL FAST, the incorporation of the league's own content could even be an integral part of that next step. Again, while there will be some time before the league's next broadcast rights deals are signed, what shape it takes certainly bears watching.
Header: Seth Hoffman