Moving East: The NFL and Africa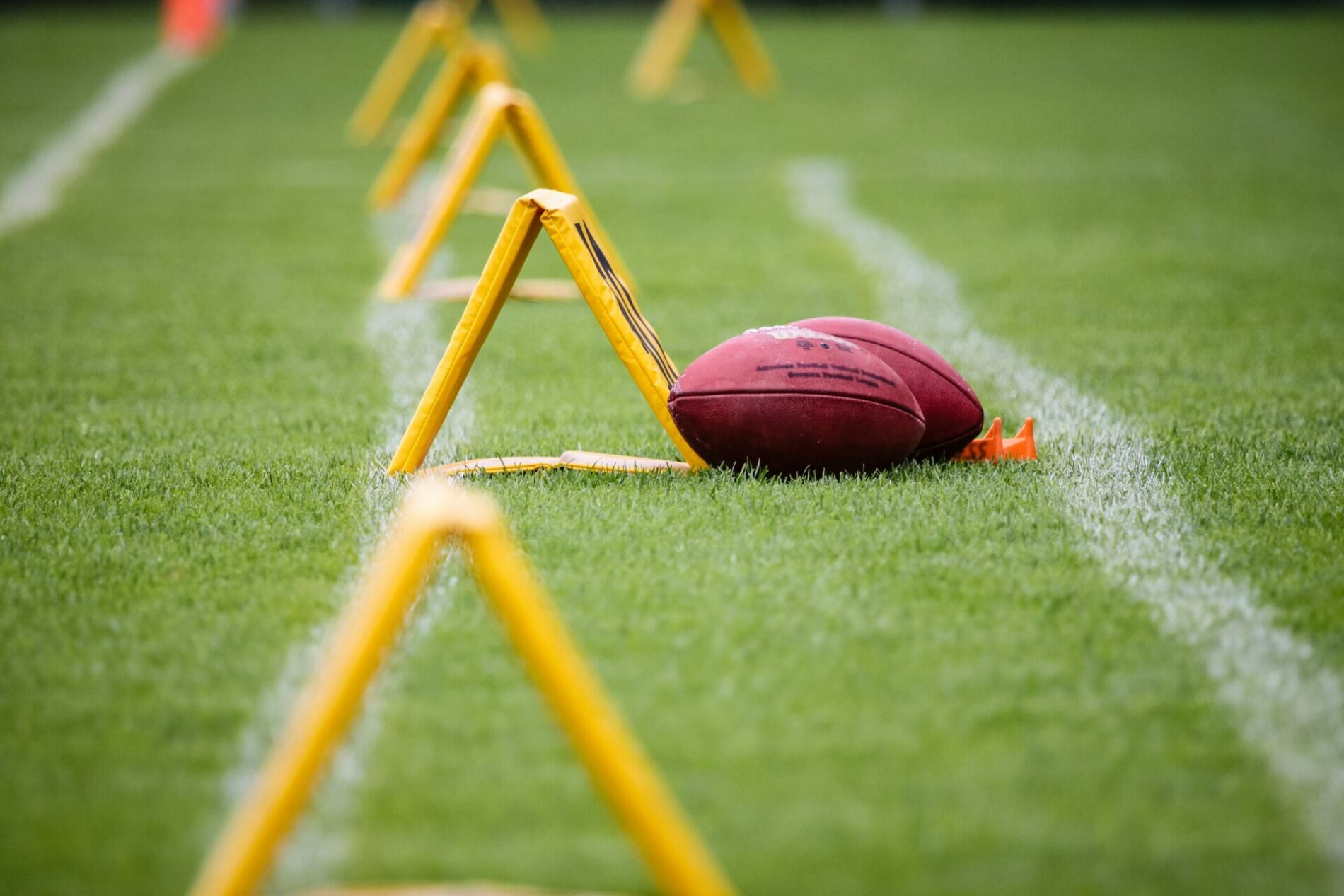 We've spent written several articles here about the NFL's global growth — and we've even been a part of that growth. Already the biggest sport in the United States, both in terms of its fanbase and its commercial power, the league has continued to push itself into the global market. Mexico, because of its geographic proximity and strong cultural connections, has been the most obvious route, but Europe has also seen major inroads being made, in England and Germany.
But what's next for the league? There's lucrative markets, especially commercially in Asia, and the passion of fans across Latin America is also unparalleled. But, based on the league's recent initiatives, Africa might be even more ripe for growing its audience. Ahead of today's draft, we look at how the league is engaging there and what its future could look like.
Untapped potential
More than 125 players who are either born in Africa or are first-generation immigrants are a part of the league. Many of these have roots in Nigeria, a country well known for its footballing talent, but which is beginning to make major inroads in American football. With a large population of more than 200 million people, and English as one of the primary languages, it makes an ideal launching point, but it's far from being alone.
Indeed, the league recently went to Kenya, another English-speaking country, as part of its NFL Africa program. The purpose of the trip was obviously to help ramp up fan interest, but also to scout for prospects. Nearly 30 players aged 16-21, from African nations including Cameroon, Kenya, Morocco, Nigeria and Senegal, took part in a three-day NFL combine-style camp to showcase their skills.
🌍❤️🏈 pic.twitter.com/xroSl1uXkG

— NFL Africa (@NFLAfrica) April 13, 2023
The camps are being led by Osi Umenyiora, a two-time NFL champion who is himself Nigerian, and who sees great value in expanding the team's player base globally, through combines and through flag football. Given the difficulty of accessing the necessary protective equipment, flag football is a welcome alternative, and one which can continue to build passion for the game. Ten schools from across Nairobi participated in a flag football camp held in conjunction with the combine, giving youngsters a chance to learn about the game safely.
Says Umenyiora, "It's been incredible to see the opportunities it has provided through the International Player Pathway Program, the NFL Academy and Flag football, and this is only the beginning." The events in Kenya followed similar ones in Ghana, another English-speaking country, and are part of a growing continuum of events. Could this even come to include a game being played in Africa, as Mexico and Europe have experienced?
The next steps?
Yes, but not immediately, says Brett Gosper, the league's head of Europe and Africa, "It'll happen one day but it's not planned for the current period of time. So having those athletes that drives that interest is great, it's a discovery. This is obviously a sports-mad continent, so them discovering some of the greatest athletes in the world, via people from their own countries, is something that resonates very strongly."
Gosper also emphasized that for he and the league, the idea is not the commercial aspect that drives the league's activities in other foreign markets, but a focus on connecting with fans, particularly young ones. The development of commercial ventures is something that is less of a priority, and one which the league would prefer to see developed in a more organic fashion. To wit, then, the NFL's commitment to Africa is a very serious one, and an altruistic one at that. For a league which has been maligned in some circles, this more humble approach is an important one as it continues to make itself into a truly global brand.
Header: Chris K