How to launch a successful 'dark social' sports campaign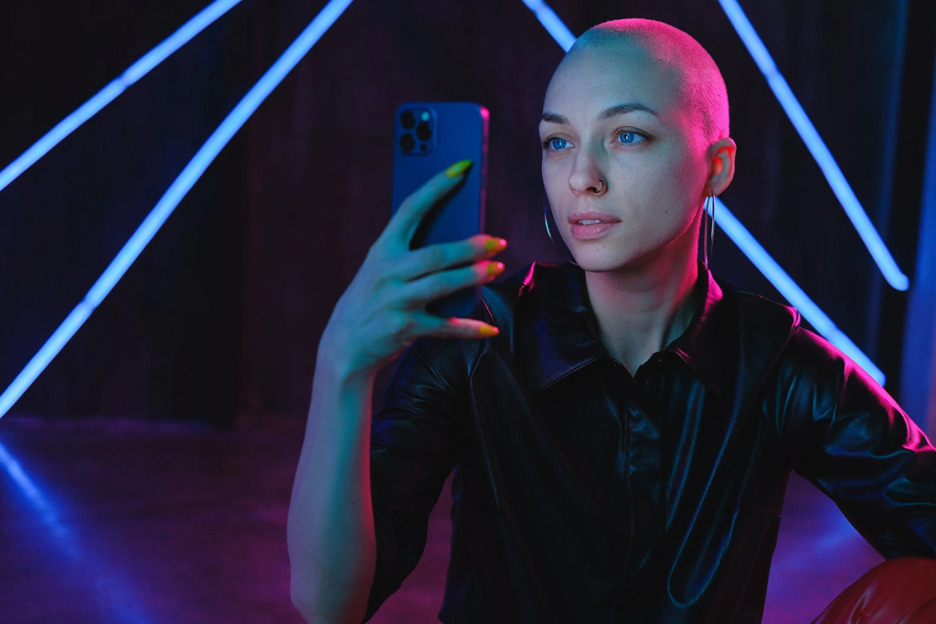 As a sports marketing tool, social media is a powerful force. The likes of Instagram, TikTok, Facebook, and Twitter provide invaluable platforms for connecting with fans and demonstrating brand values.
But, did you know there is an untapped slice of the social media pie that many sports clubs and brands fail to leverage to their advantage? It's a little something called dark social.
These slightly more silent pockets of social media offer a chance to reach out to your audience in personable and engaging ways that drive genuine loyalty and engagement.
Here we explore the concept of dark social and look at how you can use it to your brand-boosting advantage.
What is dark social and why should sports brands use it to their advantage?
Before we dig any deeper into the world of dark social, let's look at a quick definition of this lesser-known social media realm:
Dark social is a term that refers to social content shared, sent, and created outside of platforms that web analytics programs can track or measure. This mostly happens when someone sends a link via online chat, chat apps or email, rather than through traditional or mainstream social media platforms.
Did you know? Private messaging apps, email, and SMS are three of the most widely-engaged forms of dark social media. Word of mouth is also considered a form of dark social.
The 2018 Six Nations was a head-turning moment concerning dark social as data discovered that 97% of fans shared related content via dark social channels during the tournament. This led droves of sports brands to create creative content for various dark social channels.
By exploring ways of connecting with fans through dark social, you stand to:
Expand your brand reach
Build trust and loyalty
Share ultra-personalised content that offers real value
Accelerate your growth
How to launch a brand-boosting dark social sporting campaign
Now that you know what dark social is and how it can benefit you as a sports organisation, let's look at how you can use this more subtle side of social media to your brand-boosting advantage.
Find your best dark social traffic sources
First of all, to ensure your dark social sports marketing campaign is destined for success (and a healthy return on investment), you need to know which platforms or mediums are worth exploring.
One way to this is by incentivizing fans or customers to fill out a referral form, confirming 'where they heard about you' and 'which communication or social channels they engage with most for sports content'.
In doing so, you will get a solid gauge of where your dark social traffic is coming from and which channels are worth your time and investment.
You can also get an educated idea of your dark social media sources by using Google Analytics—as explained in this video:

Add UTM and tracking buttons across channels where possible
Once you've gauged where your dark social traffic is likely to be coming from and where your fans are most active, you can start to roll out your campaign assets.
By setting up UTM tracking codes (a form of analytics that lets you know where a source of traffic has come from or where a piece of content has been shared), you will be able to continually monitor your dark social sources and keep tweaking your campaigns for maximum success.
Adding share buttons to your website or content for dark social sources like SMS or WhatsApp, you will also inspire your fans or users to engage with these channels, extending your content's reach in the process.
Extend your sports content to WhatsApp, Messenger & live chat
In addition to using buttons to inspire fans to share your content via dark social channels, you should also create campaign communications specifically for these platforms.
Adidas, for example, launched a WhatsApp and Facebook Messenger-based community platform called Tango Squads to empower young sports enthusiasts to connect and ultimately make a living from their passions.
This conversational and high-engaged approach to sports marketing not only gives the brand a wealth of insight into their fansbase, but it also serves as a means of delivering the kind of content that really matters in a way that's personal and intimate.
In addition to building community platforms, you can also serve your fans conversational content via WhatsApp or Messenger by launching contests or competitions where they can opt-in to enter.
Other forms of dark social campaign content include email marketing campaigns based on a particular theme or subject and traditional forms of promotion including pop-up events, online events, and print-based content.
Focus on building solid sporting relationships
Creating the right content and keeping tabs on your dark social sources is vital to sports marketing campaign success. But, without building solid relationships with other brands, clubs or institutions, your efforts will only ever go so far.
Creating cross-promotional dark content with other trusted organizations in your niche will double your commercial reach while giving your brand validation.
Without a doubt, working with the right sporting social media influencers will make your dark social more engaging as well as shareable.
Working with the right sports marketing influencers in you niche, you will give your dark social media content a sense of authenticity, exposing your club or brand to new fans in the process. If you're backed by the right influencer, your fans will also be far more likely to share as well as engage with your content using more private or personal dark social channels.
Final thoughts
Dark social can appear a little daunting at first, but by tapping into this vastly unexplored social media arena, you will reach a wider audience of people that are likely to invest in what you have to offer.
Be bold, track your sources, get creative with your content and you will level up your social media marketing strategy in a big way.
Best of luck and for more sports-based social media marketing inspiration, read World Cup: Argentina, France impress on the pitch and Instagram.
Header Credit: Shvets