Finalist 2019: Vasco da Gama – "Associa Vasco – Black Friday"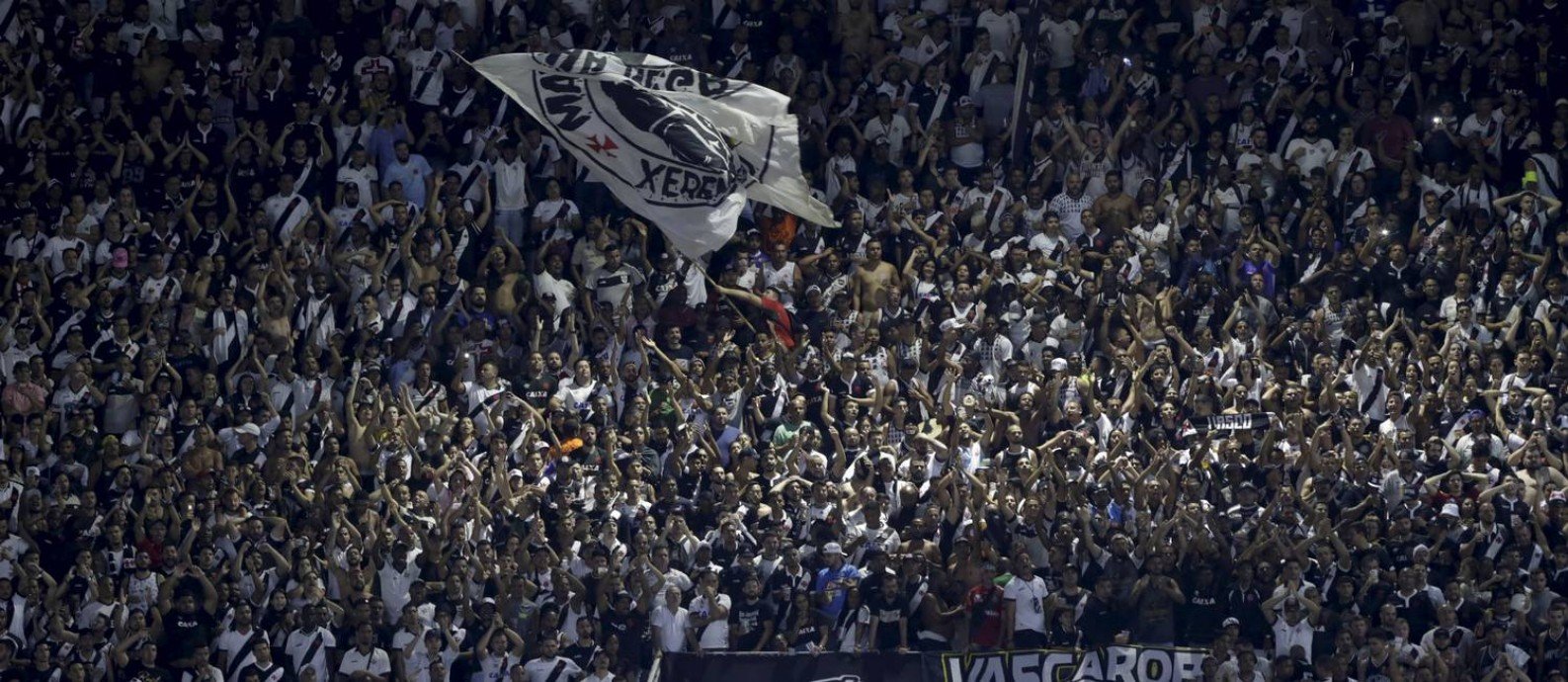 Objective and Context:
Throughout 2019, we focused on fan relationships, highlighting it as an important part of the club's restructuring process.
We had high-impact actions such as the VASCO phenomenon and the breaking of South America's largest crowdfunding record, collected in the shortest possible time.
To celebrate the good year with our fans, we used the traditional Black Friday to encourage new members to come together.
Creative Process:
The main idea was to reach the various audiences that make up the Vasco fan community. In addition, there had been influential marketing work to make full mobilization and the "herd behavior".
This campaign was conducted with the exchange of ideas by various professionals.

For the social networks part, Guilherme Neto (planning) and Vinícius Mussel (content) focused mainly on the distribution and the creative content. Marcelo Azalim was the main designer who created the
campaign concept and milestones, with the continued support of the FENG agency, which developed the concept and was responsible for the campaign website.
Publication and Distribution:
· What digital channels were used?
Facebook, Twitter, Instagram and website.
· How many pieces of content were created?
More than 50 pieces, much more focused on Gamification.
· Was there a hashtag involved?
#AssociaVasco.
· Was it also published on TV or conventional mass media?
No.
Effect:
We dare to say it was the most successful Black Friday in the history of the sports market.
We went from 34,000 members to 178,000 members, a 456% increase.
With this campaign, according to widely reported press releases, Vasco now has the 5th ost members in the world.

1st – Bayern Munich – 293.000
2nd – Benfica – 230.000
3rd – Barcelona – 223.000
4th – Manchester United – 189.000
5th – Vasco da Gama – 178.000
We believe this campaign deserves to win because it is not just a project designed to win awards, but because it shows a fan's passion for a football club that has been able to revitalize that passion a little. It is the rescue of a passion.
Links:
· https://www.ole.com.ar/futbol-internacional/america/flamengo-vasco-da-gama-clubsocios_0_sUw7mCHj.html
· https://oglobo.globo.com/esportes/vasco/vasco-supera-flamengo-em-sociostorcedorespassa-liderar-ranking-no-brasil-24115060
· http://www.tigosports.com.py/futbol/mas-de-100000-socios-en-tan-solo-dias-paraelvasco-da-gama
· https://www.biei.com.ar/5-acciones-hicieron-que-vasco-renaciera-y-su-genteapoyaraal-club-con-unos-resultados-increibles-columna/
· https://twitter.com/VascodaGama/status/1201896666183479297
· https://twitter.com/VascodaGama/status/1204427166928293890
· https://twitter.com/VascodaGama/status/1200806792600719363
· https://twitter.com/VascodaGama/status/1203518113674866688
· https://twitter.com/VascodaGama/status/1202996244685168643
· https://twitter.com/VascodaGama/status/1200130387881672705
· https://twitter.com/VascodaGama/status/1199495832602628097
· https://twitter.com/VascodaGama/status/1199862608381333504
· https://twitter.com/VascodaGama/status/1202969962886975489
· https://twitter.com/BrahmaCerveja/status/1202947859416571910