Essential Sports Marketing Trends For 2023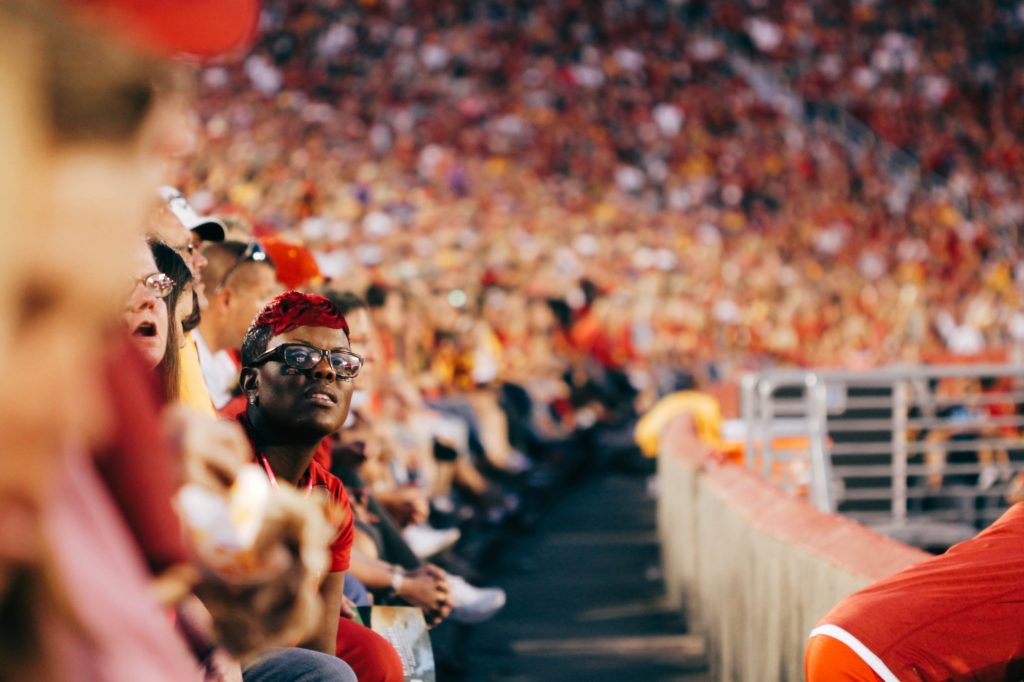 Sports marketing is evolving at a rapid rate. As we move towards a brand new year at warp speed, it's important to look forward to the sports marketing trends that will shape the industry in 2023 (and beyond).
This year, we saw many sports clubs and brands level up their social media efforts as well as mobile-first marketing campaigns. Next year, we expect to see an extension of these widespread initiatives as well as a mix of additional digital trends.
Let's take a look.
Extra layers of personalisation
75% of marketers say personalisation boosts audience engagement. The sports industry is no exception. While the concept of personalisation isn't exactly new, in 2023 it's going to be a major focus for sports brands and clubs.
Extra personalised messaging across marketing channels will increase fan engagement while inspiring lifelong loyalty. To reach out and speak to fans on a personal level, sweating your data is essential. By understanding specific segments of your audience's preferences as well as online bevaiours, it's possible to reach out with ultra-personalised communications, extending to:
Mobile app-based push notifications
Interactive content including quizzes, polls and facts tailored to fan preferences
Personalised deals and offers
Match or game day engagement content for both physical as well as virtual attendees
Non-match or game day engagement
Did you know? 39% of global fans view non-live content related to a live sporting event or their favourite team between fixtures.
Expanding on the mobile as well as content-first approach that many brands have adopted this year, an increasing number of sports clubs and brands are set to ramp up their sports marketing for maximum non-match or game day engagement.
This means that many sports teams are likely to convert their existing social media channels or mobile applications into 24/7 informational hubs. In addition to posting regular content and updates, many teams will edit or create bespoke visual content complete with exclusive interviews, match highlights, and behind the scenes footage. These are all assets that can be repurposed for additional channels or bigger sports marketing campaigns.
This approach will help teams or clubs maintain a healthy level of brand reach while giving fans a reason to check in and show their support during seasonal downtimes.
More regional & seasonal sports marketing
Another marketing trend for 2023 will be an increased shift towards regional or local as well as more obscure seasonal marketing campaigns.
As sports clubs and brands look to expand their geographical reach and go international, they are likely to invest in technologies or resources to create inspiring localised content to grab wider fan attention. Natural language translation technology is likely to become more prominent in 2023 as a result.
To explore international waters while boosting brand awareness, more brands or clubs will develop campaigns around seasonal events that transcend the likes of Christmas, Easter or the start of the sporting season.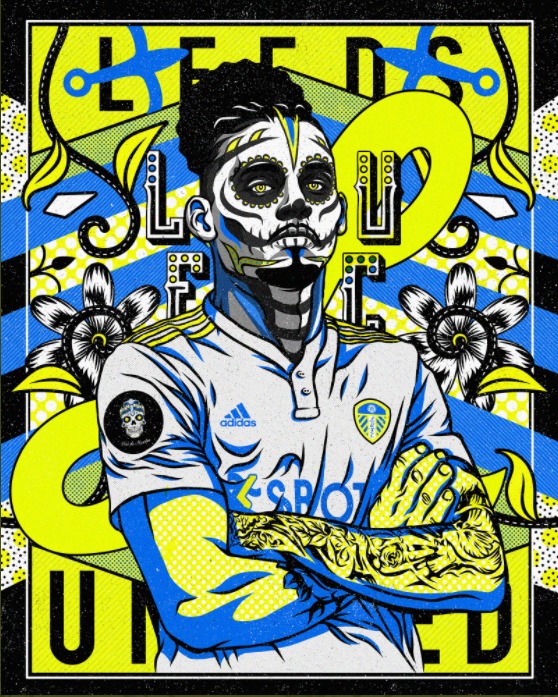 UK football team Leeds United, for instance, grabbed global attention by celebrating the Mexican cultural festival Dia de Muertos.
The club achieved this by focusing largely on its Twitter channel messaging and visual assets—an initiative that earned 1,104,640 impressions and 52,275 interactions. Read our full case study to find out more about the campaign.
In 2023, and beyond, expect to see more localised as well as innovative sports marketing campaigns like this emerge from the digital woodwork.
Extended reality to become the norm
With droves of fans enjoying second screen content when enjoying sporting games or events, a migration towards extended reality (XR) is inevitable.
By the end of 2023, the consumer XR market is set to reach a colossal $18 billion. As we enter the age of the Metaverse, the lines between the physical and virtual world will become increasingly blurred.
XR refers to almost any computer-generated virtual environment, with virtual reality (VR) and augmented reality (AR) falling under the extended reality umbrella.
Not only are the likes of NFL teams including the Dallas Cowboys and the San Francisco 49ers using XR-based technology for virtual players training and movement analysis, but other sporting organizations are using immersive technologies to improve the fan experience.
The PGA, for instance, has launched a pioneering VR-based extended reality game in partnership with TPC Scottsdale and TPC Sawgrass. Known as Golf+, this mind-blowing VR experience allows fans to play their favourite PGA courses using VR technology while accessing detailed stats through ShotLink data. 
This fully immersive landscape allows for additional engagement such as personalised content, meaningful advertising, and deep levels of brand interaction. These kinds of sports marketing experiences will become all the more prominent in 2023, and beyond.
A focus on thought-leadership
As societal attitudes continue to progress, we're likely to see an upsurge in thought-leading sports marketing content in 2023.
Focused on gender and racial equality as well as disabled rights, inclusion and sustainability issues, many sports brands will be showcasing their commitment to a brighter, better sporting future by upping their content marketing efforts.
From interactive visual content to infographics and whitepapers, a rising number of sports brands and clubs will work with industry influencers to create impactful content that inspires, enlightens, and grabs fan attention. In this bold new age, showcasing your values and becoming an authoritative voice in your niche is essential—and a commitment to thought-leading content is the way to get the job done.We hope this guide to sports marketing trends in 2023 has given you inspiration for your own promotional strategy. For more insider sports marketing advice, read our rundown of five hot cryptocurrency trends.