A booster called Cristiano Ronaldo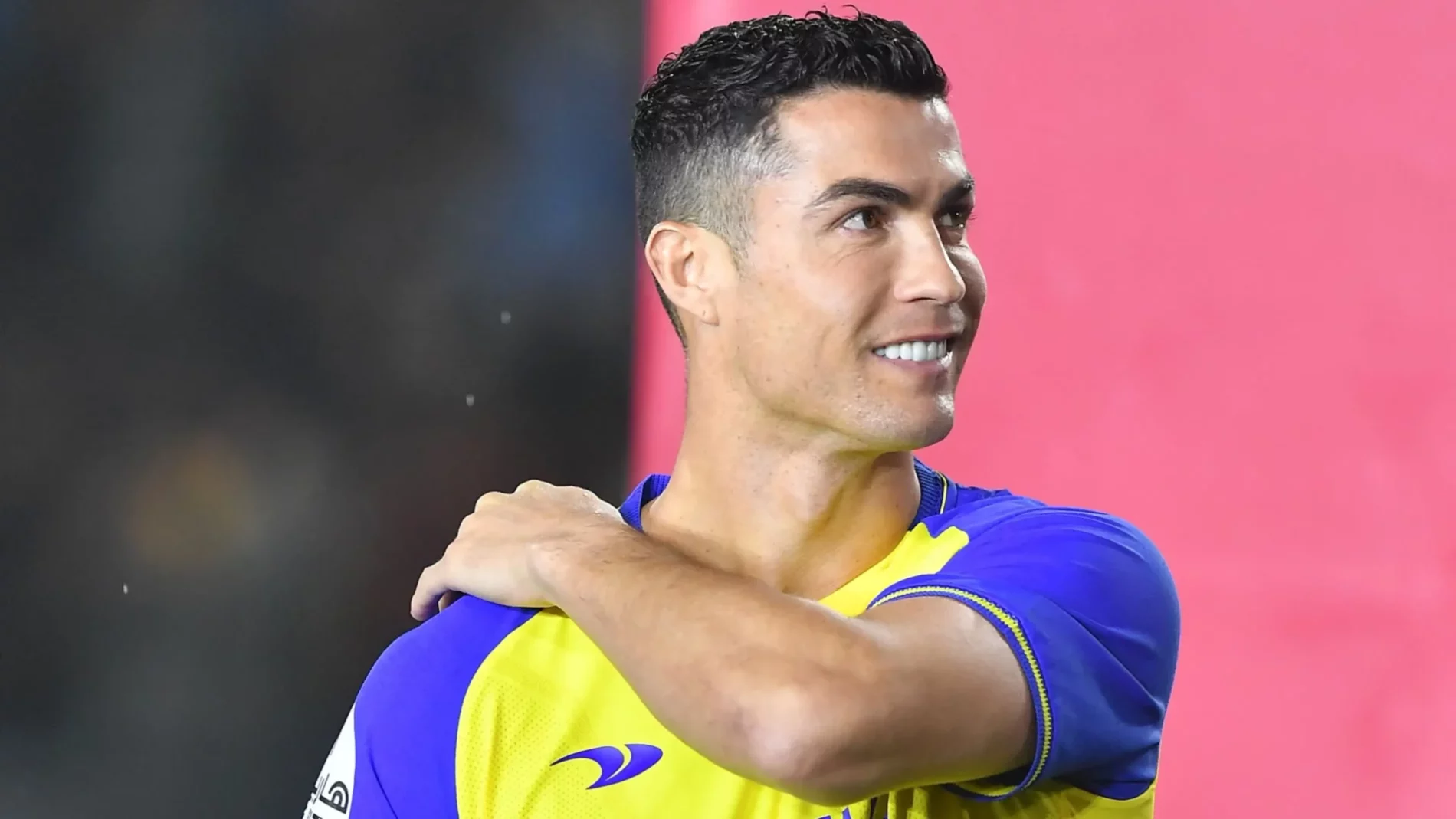 After a transfer window in which big names moved to the Saudi Pro League, the Portuguese star continues to have the best performance, while Neymar is second on the list
If there is someone who moves mountains in the world of digital interactions, his name is Cristiano Ronaldo. This can be proven through Samba Digital's digital monitoring of Saudi football. After the first transfer window in which big names in the football world moved to Saudi Arabia, the Portuguese star has the best digital performance among them all.
With 35.8 million interactions on a single post – 1.33 million comments, in addition to a 1600% engagement rate – the announcement of the signing of Cristiano Ronaldo surpasses, in an entire month (using July 2023 as a reference), the performances of all Spanish clubs – with the exception of Real Madrid and Barcelona – and other relevant clubs around the world, such as AC Milan and Inter (ITA), Newcastle United (ENG), Palmeiras (BRA), Boca Juniors (ARG), Borussia Dortmund (GER), Benfica (POR), Olympique de Marseille (FRA), to name a few.
To give you an idea of this, CR7's announcement post surpasses more than three-fold the post in which Al Hilal announced Neymar, on August 15th.
With 11.5 million interactions, Neymar's announcement seems insignificant compared to Cristiano Ronaldo's.
It seems like it, but it isn't!
Neymar's announcement is the second biggest in the recent history of Saudi football, surpassing – by a large margin! – announcements from relevant stars such as Sadio Mané, CR7's teammate at Al Nassr, and Frenchman Karim Benzema, Al Ittihad's biggest star.
In fact, the posts about Benzema and Sadio Mané's announcements were the only ones that managed to reach over a million interactions, with the exception of CR7 and NJ10.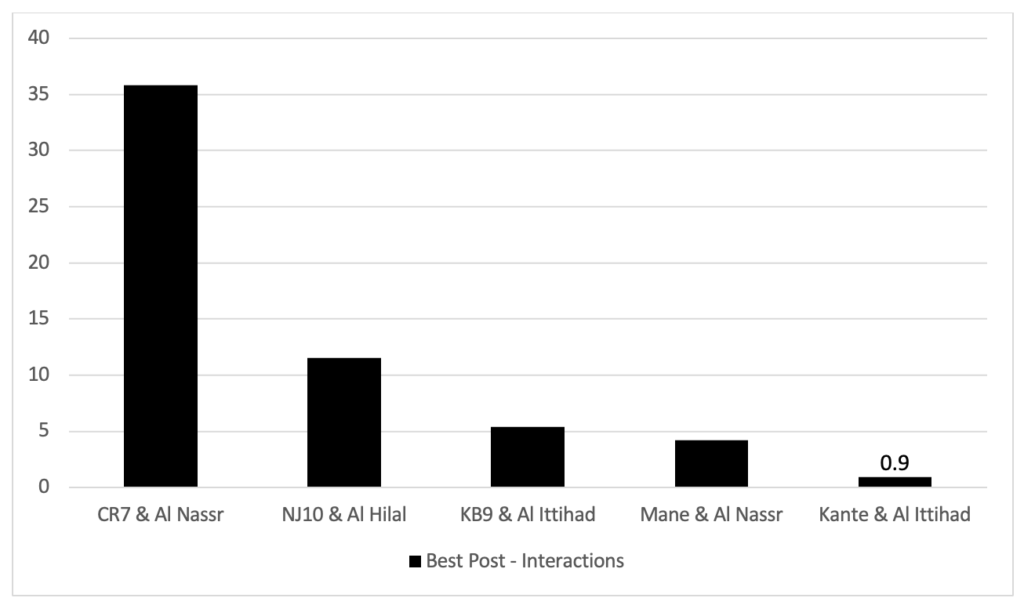 Other important football names who migrated to the Saudi Pro League including Kanté (ex-Chelsea), Mahrez (ex-Manchester City), Henderson (ex-Liverpool) and Roberto Firmino (ex-Liverpool) have had good performances, but none of them broke the mark of a million interactions.