Led by the arrival of mega-stars, Saudi clubs have gained nearly 20 million new Instagram followers in 2023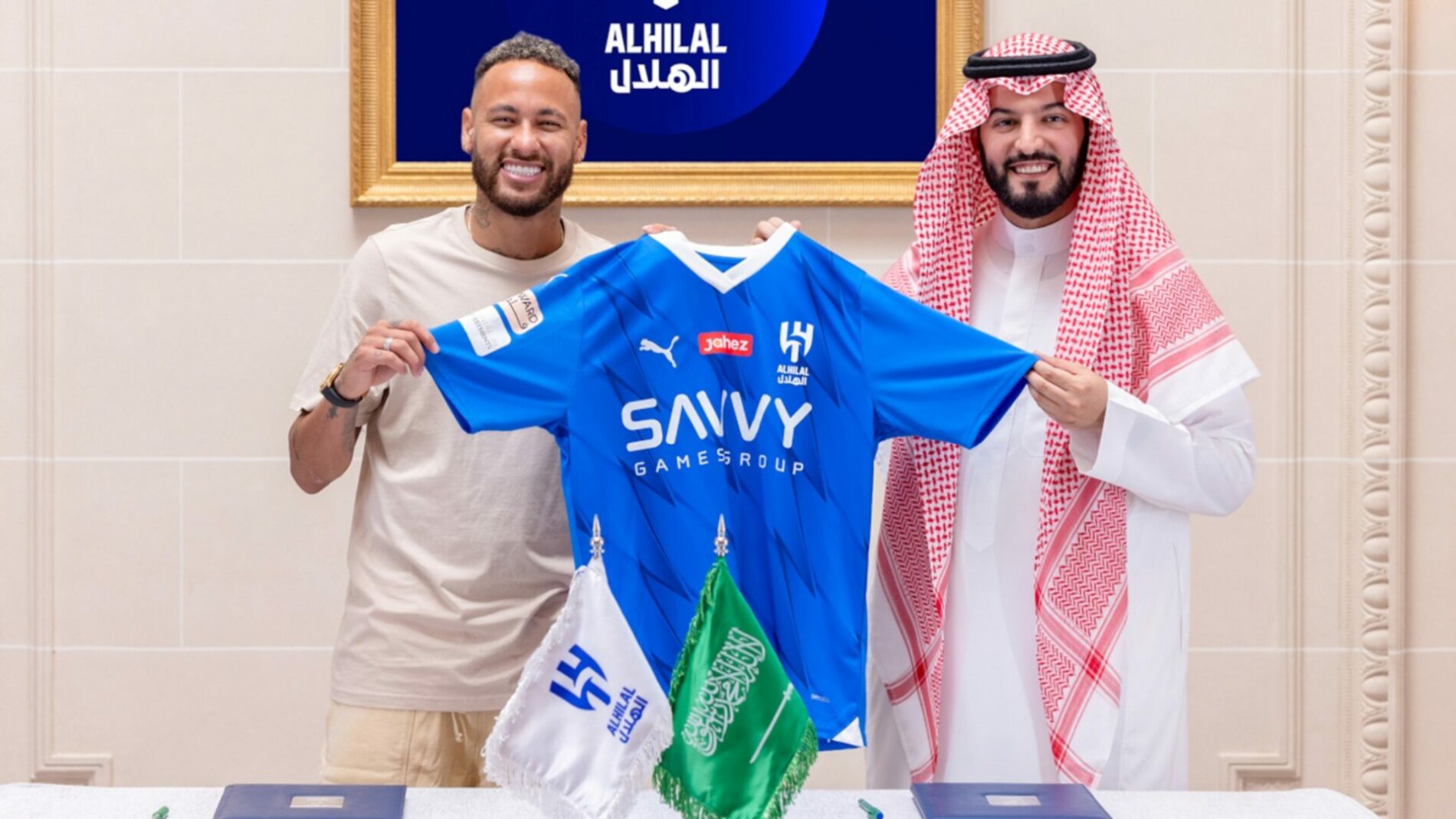 Only four of the 18 Saudi Pro League teams, however, saw a boost above one million followers on Instagram
In recent months, the world of football has been impacted by a campaign by Saudi teams to sign the sport's biggest stars. This initiative is part of a social project in Saudi Arabia called Vision 2030, whose objective is to strengthen and diversify the country's economy.
Thus, players of the level of Cristiano Ronaldo, Neymar, Riyadh Mahrez, Jordan Henderson, Roberto Firmino, N'Golo Kanté and many others around the world have begun to receive – and accept! – massive offer to share their talent on the fields of the Saudi Pro League, the country's national league.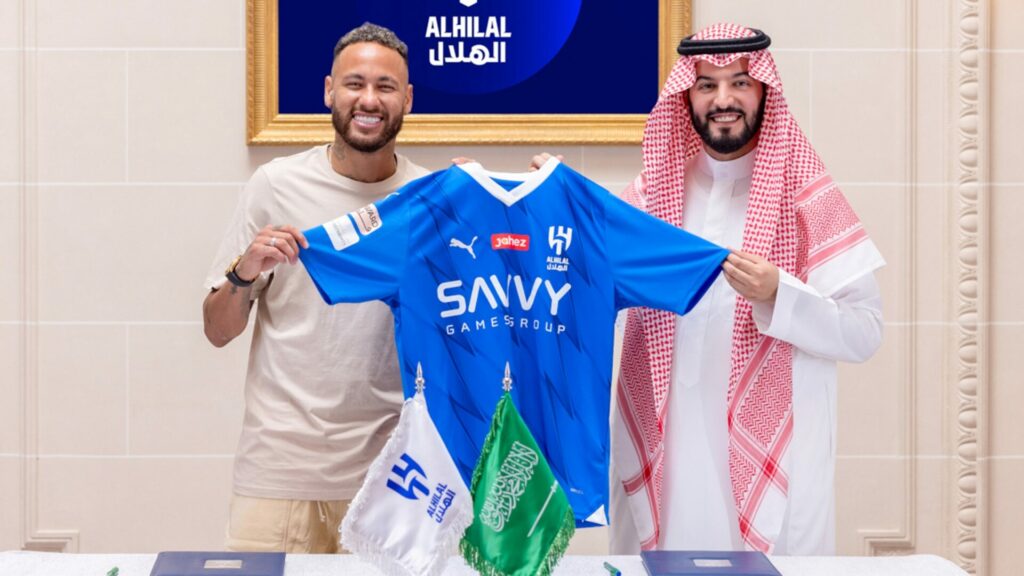 Image: Getty/Al-Hilal
The migration of these players led Samba Digital to analyze the digital impact on Saudi clubs' social media over the course of 2023. One of the findings is that, throughout 2023, the growth in followers has been just over 19 million. This number represents a 62% increase in the total follower base, which currently surpasses the 30 million mark.
This growth becomes even more significant if we also include December 2022 – the month Cristiano Ronaldo was signed. Al Nassr's official profile received 4.5 million new followers in that period.
On November 30, 2022, Saudi clubs had just 6.96 million followers — less than a year later, they have more than four times that amount.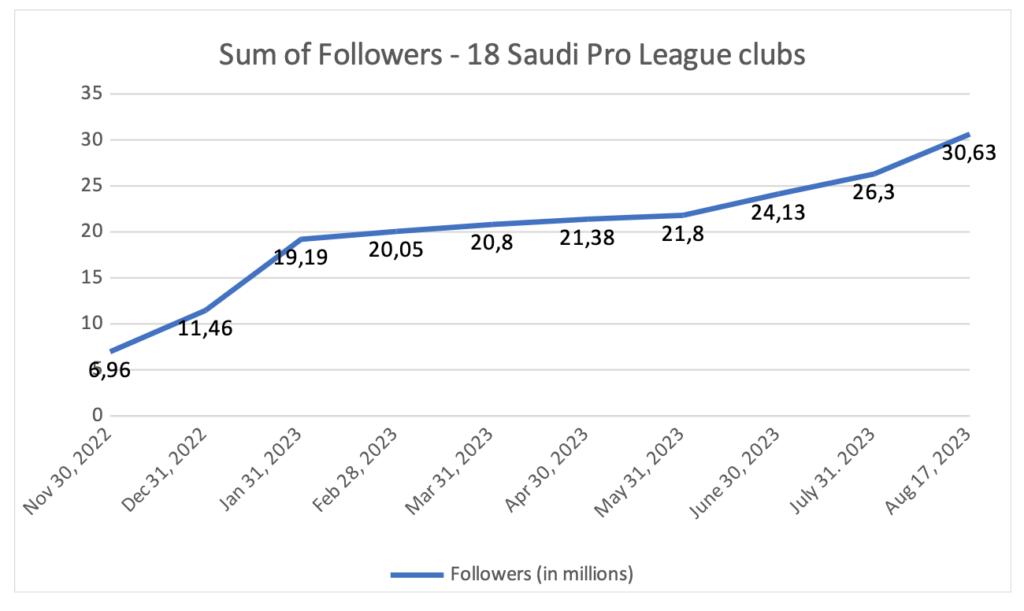 Here is the distribution of the Saudi clubs' followers: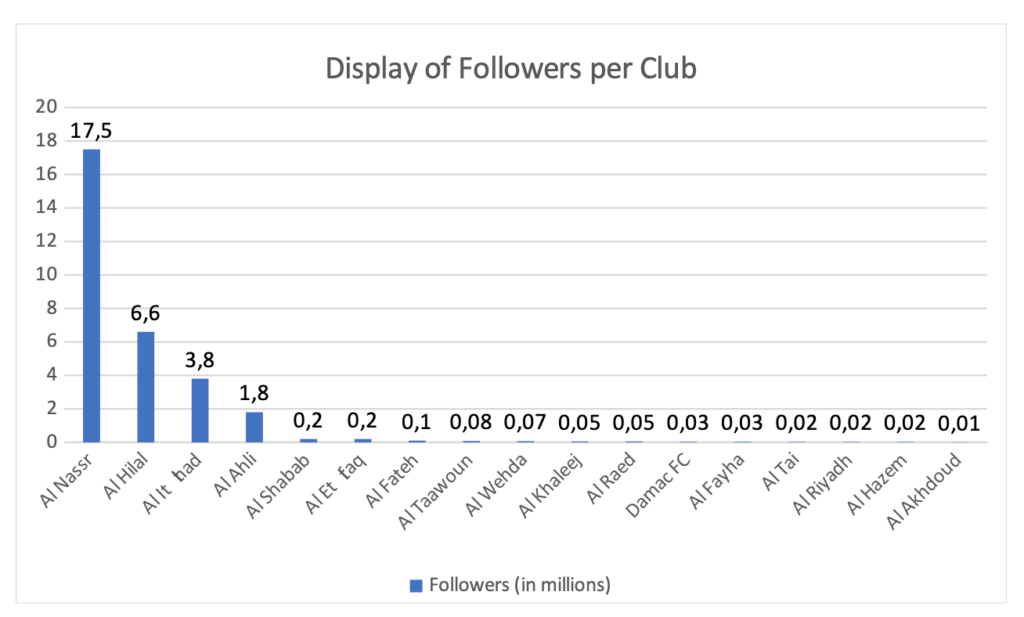 Concentration of Followers
The division of followers shows a significant concentration: 96.9% of them are following only four clubs: Al Nassr, Al Hilal, Al Ittihad and Al Ahli.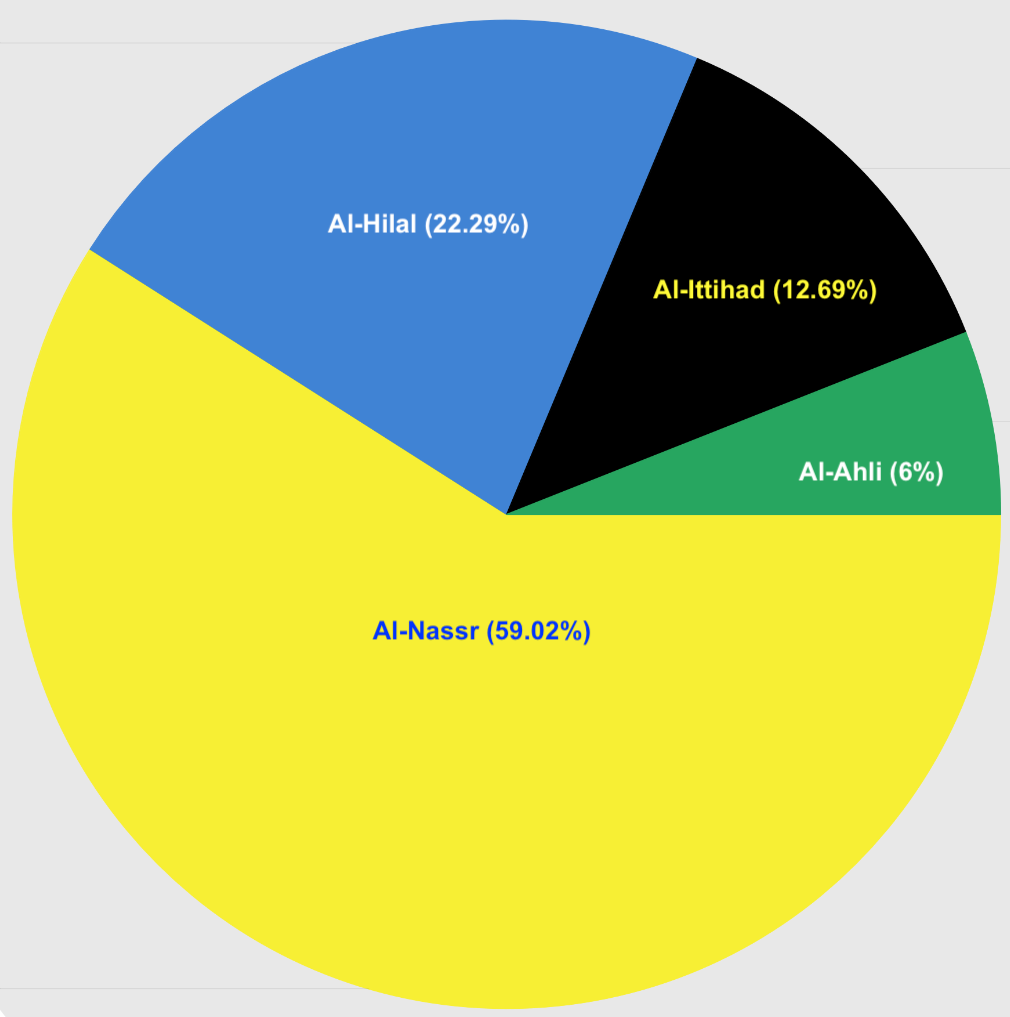 This concentration should continue, as these same four clubs held 98.6% of the total number of new followers throughout 2023.
Together, the other clubs accumulated 259,488 new followers in 2023, a number surpassed by the daily performance of Al Nassr, Al Hilal and Al Ittihad when signing Cristiano Ronaldo, Neymar and Karim Benzema, respectively.
Huge room for growth
Compared to the other top leagues on the planet, Saudi Pro League teams still have ample room for improvement: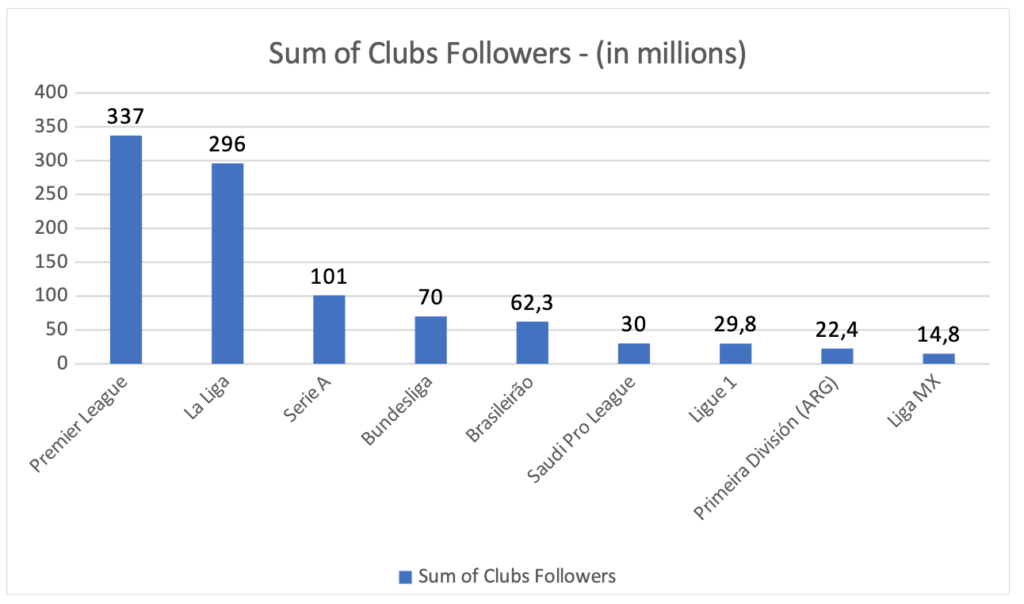 In the next article, we'll take a look at the individual performances generated by Saudi clubs' top signings.