9 Ways of Inspiring Lifelong Sports Fan Loyalty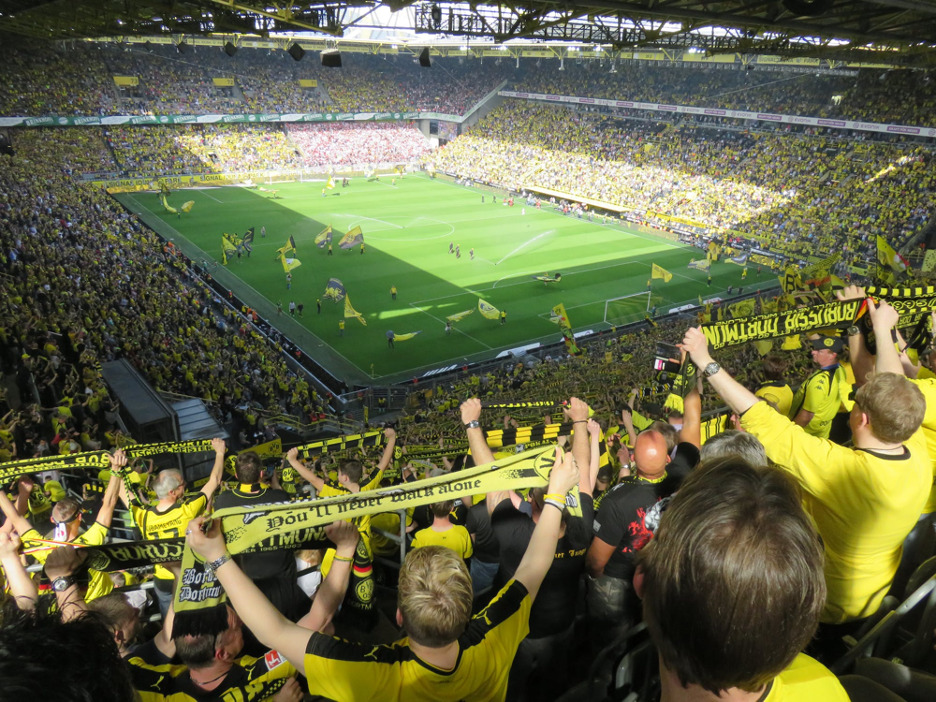 Whether you're a sports club, organization or brand, earning fan loyalty is one of the most essential ways of earning sustainable success in a competitive world.
By taking the right approach to sports marketing and offering your fans valuable experiences across channels, you will see your loyalty rates soar.
Did you know? 65% of a brand's business comes from existing customers. So, if you focus on gaining fan loyalty, you will accelerate your commercial growth.
To help you do just that, here we look at nine practical ways of inspiring lifelong fan loyalty.
Let's dive in…
Dig into the data
We live in a data-driven world. By using fan data to your advantage, you'll be able to understand your fans' needs, preferences, and behaviors.
Digging into data from various reliable sources (including the likes of Google Analytics and market research insights), you can segment your audience, sending personalized content and experiences in the process. Doing so will offer consistent value, inspiring fan loyalty as a result.
Create regional marketing campaigns
Another powerful way of inspiring lifelong fan loyalty is creating content and sports marketing campaigns for specific locales or regions.
Not only is this another way of serving up super personalized content, but it will also help you gain loyal fans in a wider range of regions, both domestic and international.
Launch a mobile app
Mobile apps are without a doubt one of the most engaging tools for sports clubs or brands in today's hyper-connected digital age.
Developing and launching a mobile app will give you a wealth of opportunities to serve up exclusive content, behind the scenes glimpses, useful push notifications, and even gamification elements like quizzes or mini challenges.
Gather feedback
Another essential way of inspiring fan loyalty is by asking for regular feedback across channels. Not only will doing so make your fans feel valued and heard, but it will also provide you with a level of intelligence that will help you give your fans exactly what they want.
You can incentivize your fans to provide feedback with freebies or referral schemes or by embedding feedback forms at various touch points including online checkouts or social media polls.
Host contests
Almost everyone loves a competition or contest, especially sports fans. Launching regular contests across your social media channels will build a huge buzz, put your brand or club on the map, and send droves of loyal fans running into your virtual arms.
Here are some different types of contests you can run:
Simple like and share contests
Answer the question contests
Share a story contests
Take part in a challenge contests
Offer immersive experiences
Offering your fans immersive experiences will keep them coming back for more. We live in a world where virtual reality (VR) and augmented reality (AR) is more accessible than ever before, so using these immersive technologies is a good way of gaining fan loyalty.
Offering virtual tours or virtual kit try-ons as well as exclusive online-only events will turn heads, inspire engagement, and keep your fans coming back for more.
Get influential
Influencer marketing is a powerful means of inspiring brand loyalty. Working with the right influencers in your niche will amplify your fan reach significantly while boosting your authority.
If a popular influencer endorses you or your content, you will inspire fan trust, which will lead to lifelong loyalty. So, discover popular influencers in your niche and start nurturing those relationships.
Partner up
Building on our last point: in addition to building solid influencer relationships, partnering with other brands, clubs or institutions is another epic way of building fan loyalty.
Cross-promotional campaigns are mutually beneficial as they double up on promotional power while showcasing positive brand values—two key ingredients of building genuine fan loyalty.
Stay active on social
Having a consistent and clear-cut social media strategy across channels will help you grow your brand at a continual rate while empowering you to get up close and personal with your fans.
Keep on creating conversational posts, eye-grabbing visual content, take part in relevant conversations, and you will build a loyal fanbase.
We hope this has inspired you to get out there and earn extra fan loyalty. For more brand-boosting insights, read all about Mastodon and Koo for sports marketing.
Header: Pexels