Xylem expands Manchester City deal to include New York City FC and Mumbai City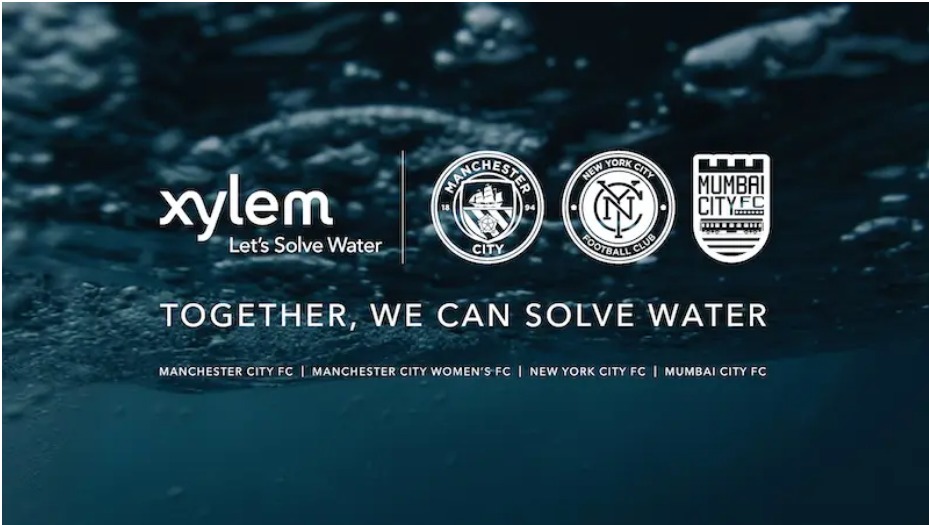 Premier League champions Manchester City have extended and expanded their multi-year global partnership with water technology firm Xylem
The renewal would include Manchester City's men's and women's team as well as other clubs in the City Football Group's portfolio which includes Major League Soccer team New York City FC and Indian Super League team Mumbai City FC.
With this expansion materializing, Xylem is looking to utilize marketing assets across the three clubs to reach a wider audience, and the objective behind pursuing this campaign is to spread awareness about water sustainability initiatives the company is taking forward
Xylem initiative with Manchester City
With the initial partnership announced with City in 2018, Xylem's partnership activations have so far included working with Puma to launch the world's first sports jersey dedicated to raising awareness of water challenges. The jersey was made using a dope dye manufacturing process that reduces water consumption.
"Over the last four years, we have been able to successfully combine our place in the world of football with Xylem's expertise in water education, to impact a huge number of people globally," "Using the voice and influence of Manchester City, [New York City FC] and Mumbai City, we will continue to raise awareness and change behaviours around sustainable approaches. We look forward to continuing this work over the coming years." Roel de Vries, group chief operating officer of City Football Group (CFG).
"Through our partnership, we are creating a unique and powerful platform to connect with millions of fans around the world, spark conversation on water challenges and solutions – and inspire widespread action. We're energized by the opportunities that lie ahead, and the potential to accelerate progress in our mission to solve water." Patrick Decker, president and chief executive of Xylem
As things start moving forward, Xylem will play a pivotal role in CFG's ambition of making its global operations carbon neutral and water positive by 2030. With the implementation of the latest technology and strategies, Xylem will support the development of water usage and discharge strategies in current and future projects.
Learn more about Manchester City signing sponsorship deal with Crypto Exchange OKX