What's New in Belgium: Looking at Fan-Focused Innovation in the Pro League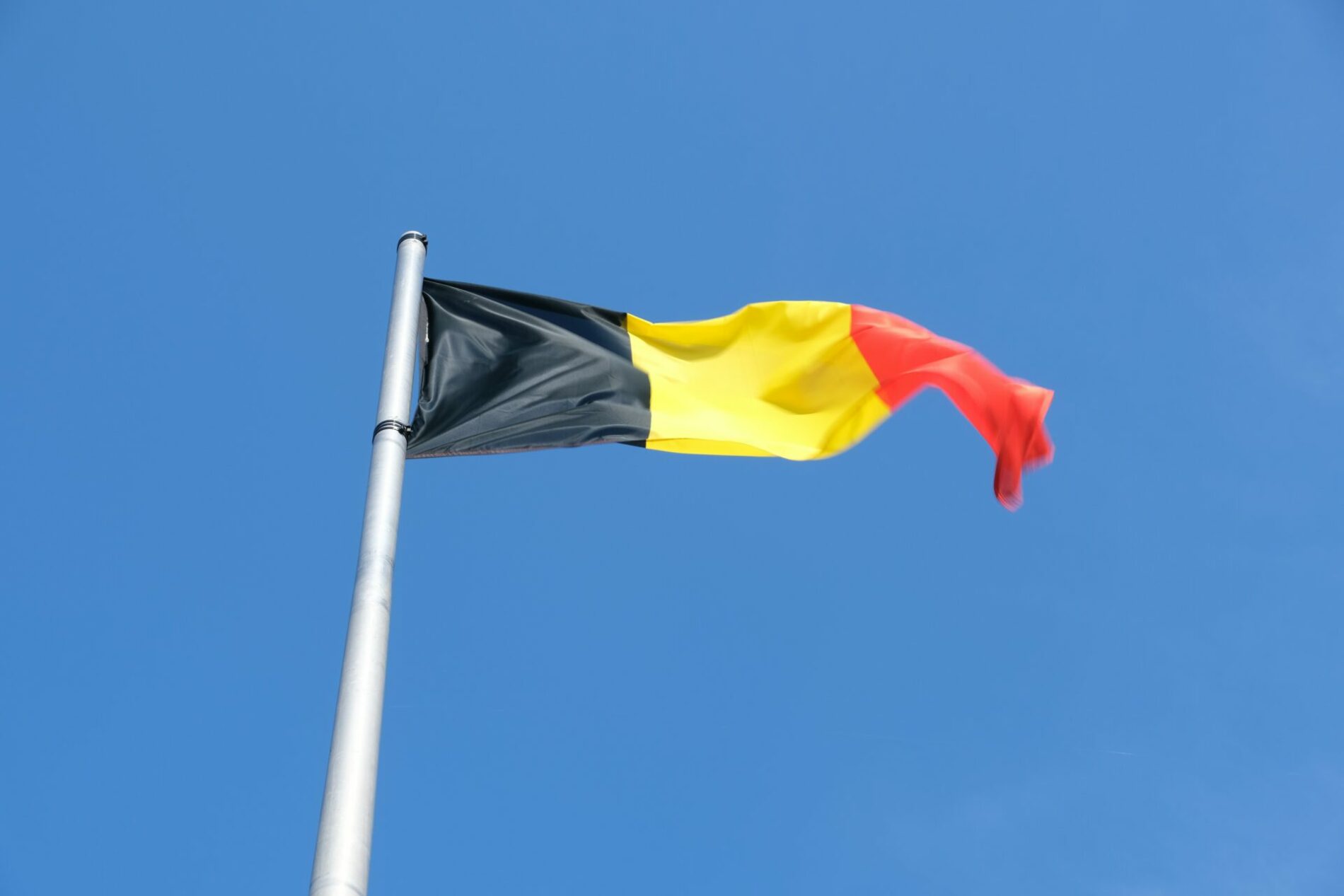 Belgium is well-known for being an incubator of footballing talent — Eden Hazard, Kevin De Bruyne, Romelu Lukaku and dozens more have rose to prominence in the small country. Much like its neighbour to the south, France, Belgium blends a rich footballing culture and strong academies with a heavy influx of immigrants, largely from Africa. But because of its small size and lack of much success in UEFA competitions, its top flight is seen as more of a feeder league than one which operates in the same strata as Ligue 1, the Bundesliga, or La Liga.
That is, however, something which the league is changing, as it looks to place a greater emphasis on exporting its product abroad. In the United States, the league has signed a broadcast deal with ESPN, and several matches are shown every weekend on its widely-available ESPN+ service. Beyond the availability of the matches themselves, several clubs (and the league itself) are expanding their communications to include key content on their websites in English, allowing a global audience to engage with them.
This season was also inaugurated with a massive partnership with Sorare, making the player-owned NFT trading game the exclusive, long-term fantasy partner of the league. Sorare operates in 185 countries, and operates as a free-to-play, collectible-driven game, with individual players within the league represented in "cards."
Lorin Parys, CEO of the league, said of the agreement, "Sorare's fantasy game represents the future of online football fandom, and we're thrilled to extend our partnership with Sorare and go further in bringing exciting new initiatives to our fans. Football isn't just a game. It's entertainment. And Sorare was one of the first to truly recognize that. We are glad to call Sorare a solid long-term partner."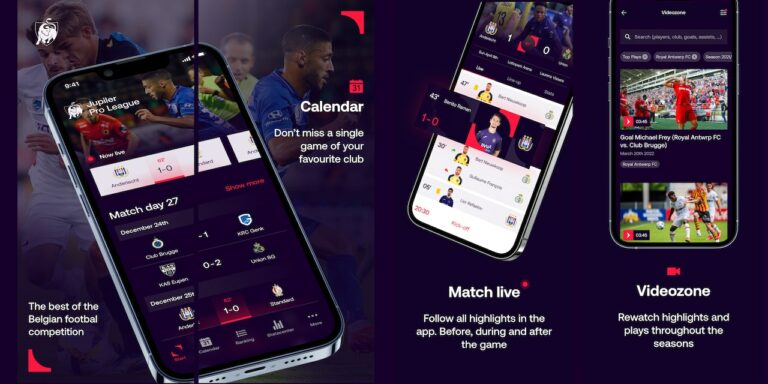 Credit: ProLeague.BE
Then, in September, the league launched an ambitious new app. Free to download and use, the app combines the usual cadre of highlights, statistics and schedules with several fan-focused initiatives. As we mentioned recently, apps with a full scale of integration are all the rage, and with the Pro League app, fans can play fantasy sports, or even order a beer at their seats in the grounds — and there's more to come, according to the app's developer, Ghent-based In The Pocket.
But the latest news to emerge is perhaps the most exciting — the league is partnering with LiveLike to further raise the fan experience. LiveLike has been used by clients including the World Cup, NASCAR and the NBA to put the match-going experience in fans' hands with chats, polls, and more. This is especially important for Belgium, which has an incredible match-going culture, allowing some of that excitement to be transmitted to fans globally.
Since partnering with LiveLike, user engagement on the Game Center section on the Pro League's app and website have grown seven-fold with an increase in opt-ins by 360%, despite just a handful of matches having been played owing to the World Cup. Thus, with a cutting-edge approach to global communication, both digitally and in more traditional methods, the Pro League is showing that its forward-thinking strategy can allow it to be one of the world's fastest-growing leagues.
Header Credit: Boudewijn Huysmans