The most epic Super Bowl ads of 2023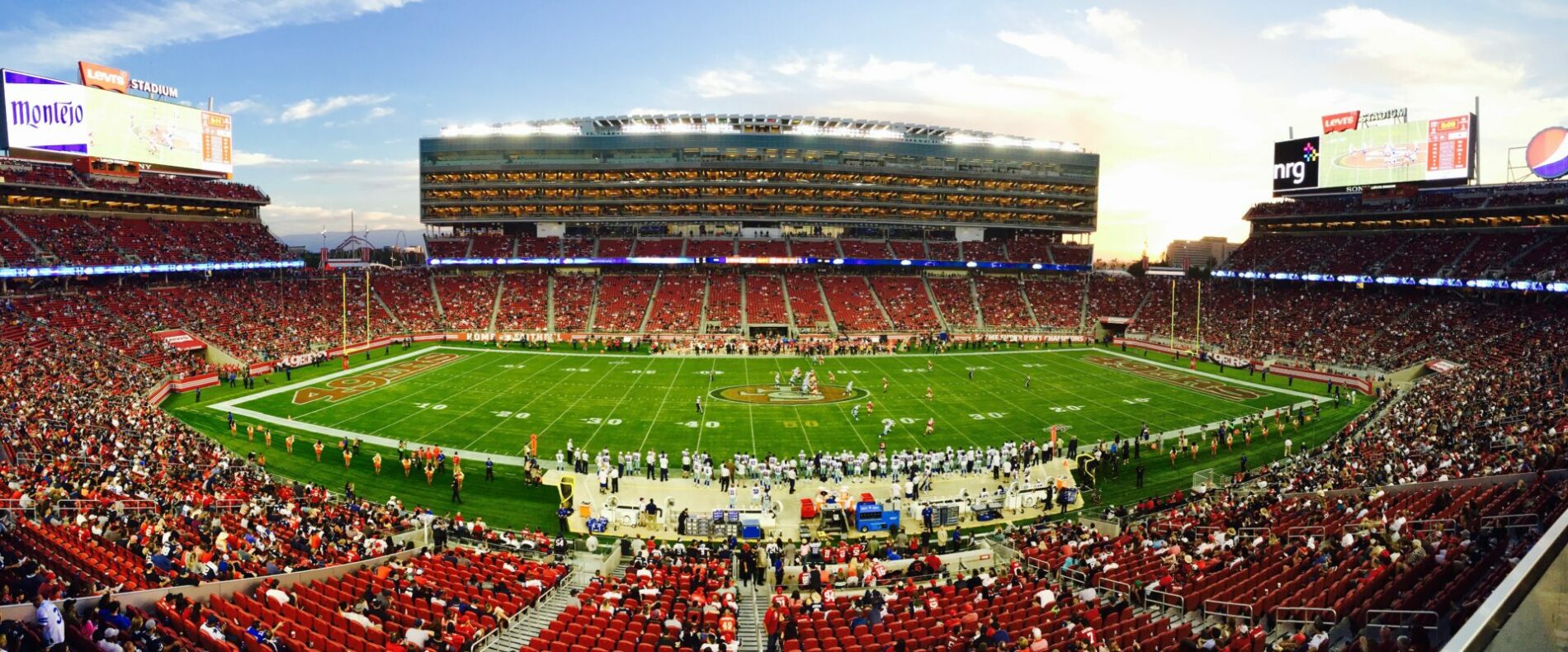 The Super Bowl is without doubt one of the world's biggest sporting spectacles. If you're looking for sports marketing tips and inspiration, taking note of the many Super Bowl ads on display is the way to go.
This year was an exciting spectacle packed with head-turning ads from some of the world's leading brands. We're going to look at the most epic Super Bowl ads of 2023, as well as one of the worst (an example of how not to do sports marketing).
Let's dive in.
Why are Super Bowl ads such a big deal?
With a whopping 113 million viewers, this year's Super Bowl was one of the most popular to date. Since 1967, the Super Bowl has been a sporting institution, drawing in domestic crowds as well as droves of sports fans from across the globe.
For modern brands across sectors, the Super Bowl is a prime opportunity to dazzle sporting fans with high budget feats of creative advertising.
The price of a Super Bowl ad slot may be colossal, but brands that get it right usually enjoy an incredible return on investment (ROI) while significantly growing their fanbase.
The most epic Super Bowl ads of 2023
Now, you may not have the budget to launch a Super Bowl ad, but you can take creative inspiration for your own sports marketing campaigns.
Great acting or great taste? Pepsi Zero
Starring the infectious Ben Stiller, Pepsi Zero's Super Bowl offering is epic to say the least. Not only is each visual edited seamlessly, but its quirky hook adds an element of amusing curiosity, enticing the audience to try the product.
This ad is balanced, visually stunning, and funny in equal measures, making it one of the best received ads of this year's Super Bowl.
Lesson: A strong campaign hook and staying true to your brand's tone of voice will make your ads authentic as well as engaging.
Breaking Good. PopCorners
As one of the best Breaking Bad spoofs to date, this catchy creative from PopCorners features well-known scenes from the show, but with certain aspects of the script swapped out with PopCorners.
This standout piece of product placement packs a colossal advertising punch in the short space of 60 seconds, with a slick storyboard and a host of memorable characters. The 'Break into Something Good' strapline also lingers long in the memory long after the ad has ended.
Lesson: A solid strapline is one of the cornerstones of a memorable sports marketing ad campaign. Working with a popular theme or hook will also grab as well as maintain attention.
One Hit. Uber One
To promote its new subscription service, Uber sourced a star-studded cast (led by P Diddy) to create a collection of amusing earworms in one quirky ad.
Showcasing spoof jingles or 'hits' sung by the original artists, the ad turned heads during this Super Bowl has a repetitive quality that places Uber One directly into the consciousness of its target audience.
Lesson: Taking the time to craft a well balanced mix of audio and visual assets will bring your messaging as well as your campaign hook to life.
And, our Super Bowl wooden spoon is…
Not-So Clueless. Rakuten
The standard of Super Bowl ads in 2023 was pretty exemplary. But, unfortunately, there's always a wooden spoon or two.
While this ad isn't exactly 'terrible', it lacks any kind of punch or excitement. The messaging is overly salesy and clinical and even the fact that Alicia Silverstone performs the script well doesn't make up for its lackluster nature.
Lesson: If you're going to invest time and money in your sports marketing campaigns, you should be 100% sure that your fans will find it valuable, inspirational, and engaging before you sign anything off.
Conclusion
By taking the time to explore Super Bowl 2023's best and worst ads, you'll gain the inspiration you need to create campaigns that really resonate with your fans, accelerating the growth of your club, brand or institution in the process.
We wish you the best of luck and for more inspiration, read our essential tips on how to launch a successful 'dark social' sports campaign.
Header: Robert Hernandez Villalta