The best international football social media marketing campaigns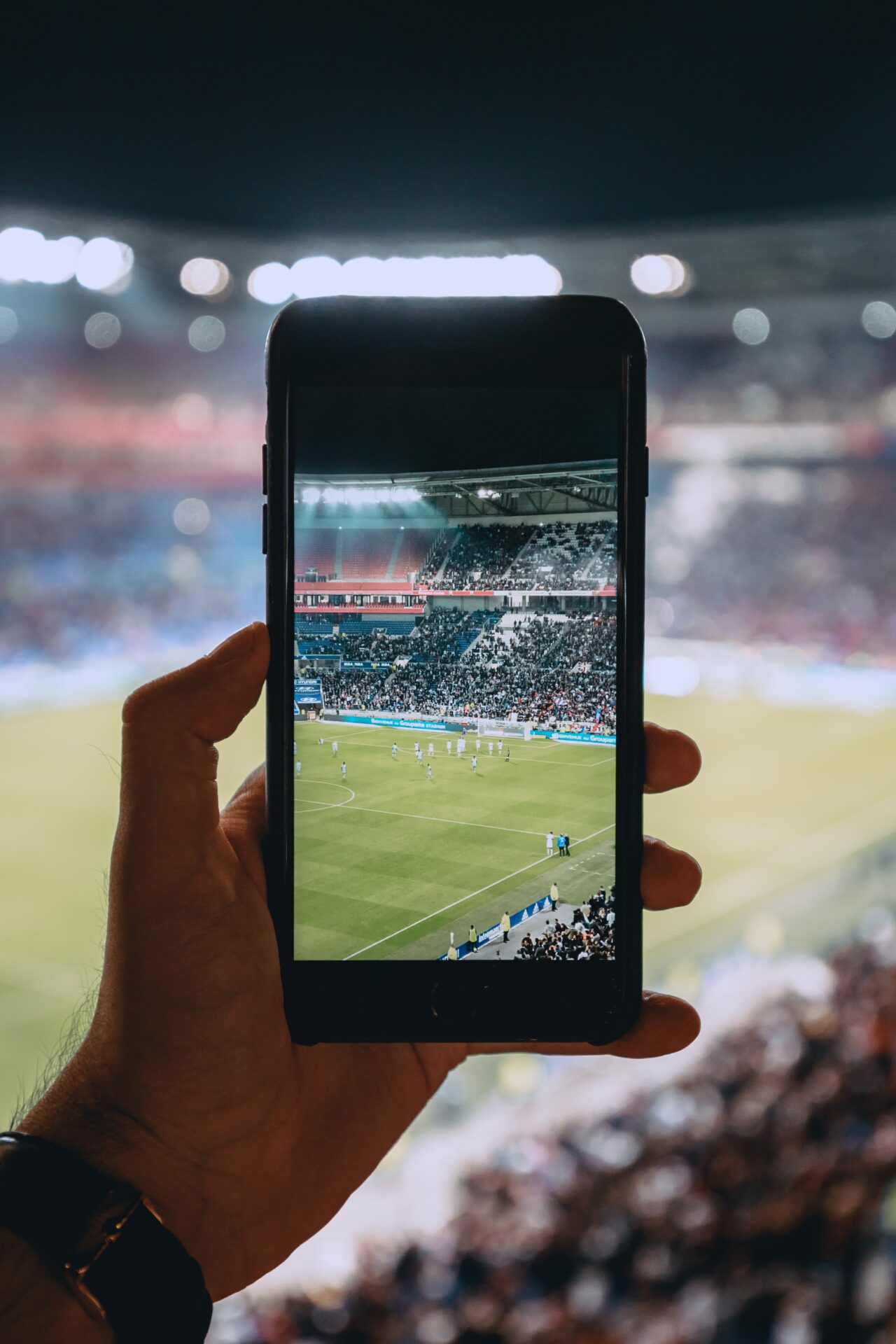 Sports and social media go hand in hand. From The World Cup to the Premier League, La Liga to Serie A, social media platforms offer football fans an extra dimension of engagement to the viewing experience.
Studies suggest that there are currently 500 million 'harcore football fans' active on social media. If you're a football club or brand looking to connect with your audience on a deeper, more personal level, using your most engaged social media platforms to your advantage will push you ahead of the pack.
Here we look at some of the world's best international social media campaigns and consider what we can learn from each of these social soccer initiatives. 
Are you ready to be inspired? Let's go!
The Lionesses: A Royal Announcement
The Lionesses have enjoyed a long-lasting influencer partnership with Prince William—a flourish of team work that began with an international social media campaign back in 2019. To build a widespread sense of buzz before their 2019 Women's World Cup appearance, the Lionesses drip-fed their official France squad announcement using a highly-engaging Twitter thread.
By using international-level British influencers like Prince Harry, Lucy Bronze, and Emma Thompson to announce each member of the squad, engagement levels soared. As a result of this super creative campaign, the Lionesses increased their followerbase and enjoyed increased levels of fan loyalty during the tournament.
Lesson: Using influencers in your sporting niche will elevate your social media campaigns to new heights, especially if you drip feed your content consistently over a short timeframe.
Bundesliga and The NFL
Germany's Bundesliga and The NFL joined forces for a long-term cross-promotional initiative to expand each league's fan reach into new and potentially lucrative regions. In addition to hosting fixtures in each others' respective regions, these pioneering leagues also cross-promote video coverage and digital assets—a move that's driving colossal levels of fan engagement.
Social media takeovers and cross-promotion is the glue that holds these big league marketing drives together, keeping fans immersed in the action while extending brand reach for both leagues. Speaking on the initiative, NFL Commissioner Roger Goodell, said:
"Our first regular season game in Germany this fall also presents an opportunity to work with and learn from some of the most successful sports leagues around the world. The Bundesliga has long been regarded as the leading league in Germany and one of the finest throughout Europe."
Lesson: When it comes to boosting your social media reach and improving your brand reputation across channels, partnering with a relevant club, organization or brand is one of the most powerful longterm investments you can make.
Southampton FC: personalized marketing


Inspired by Spotify's data-driven approach to marketing communications, the UK's Southampton FC launched its 'Season In Numbers' campaign a few years back. It's an initiative that has improved and evolved with the passing of every season.
Taking Southampton FC fans data (based on physical attendance as well as web or app interactions and preferences), the club serves up personalised facts as well as figures from the past 12 months. Every loyal fan receives an emotive, inspiring rundown of their Season In Numbers—a highly personalised asset that is designed for sharing via social media.
Each year, the campaign has increased in success, boosting fan loyalty, engagement and reach in the process.
Lesson: To cut through the sports-based social media noise, taking a personal approach to your communications is essential. Use data to your advantage, segment your audience, speak to your fans on a personal level, and you will win on the social media playing field.
Duolingo: Translated into Tartan
In a stroke of sports and social media marketing genius, language learning provider Duolingo leaned on its brand USPs in a bid to convince Scottish football fans to learn the Ukrainian national anthem.
To show solidarity and build momentum leading up to Ukraine's match against Scotland (the nation's first fixture since Russia's invasion), Duolingo released a phonetic guide to its national anthem. The fun phonetic guide was published in the sports sections of print media publications and across the brand's social media platforms, supported by the hashtag #trsanslatedintotartan.
This award-winning move not only offered football fans a unique interactive experience, but the power of the moment when Scottish fans joined in with Ukrainian fans during the national anthem is unrivaled. A moment that was not only shared in the stadium itself, but with football fanatics the world over.
Lesson: By immersing your fans in your marketing initiatives and showcasing your brand or club's values, you will see your brand awareness soar. Whether you're a sports team or a brand with a loose affiliation with football, teaming up on social media will double the impact of your campaign.
Tips on launching a successful international social media campaign
While every football-based social media marketing campaign has a unique set of characteristics, there are key attributes that separate the average from the astounding. Here are some tips to help you launch a successful international social media campaign for your brand or club.
Define the key demographics of your target international audience to ensure your campaign messaging is inspiring and offers genuine value
Drill down into your social media data and consumer insights to understand which platforms your target audience like to use the most
Create an impactful campaign hook and narrative, led by your club or brand values as well as the occasion (The World Cup, the beginning of a new season or a presentation, for example)
Ensure your social media campaign content reads naturally in each regional language you're targeting to spark conversation and inspire engagement
Take measures to ensure your campaign content has a consistent tone of voice and you publish posts regularly as well as consistently throughout your campaign
Work with a professional sports marketing agency to ensure your campaign content is inspiring and optimised for success
Final thoughts
Social media remains one of the world's effective sports marketing tools. For football clubs or brands looking to elevate their fanbase while driving existing fan loyalty, investing ample time and resources into your social media campaigns will offer a healthy return on investment (ROI).
We hope this has inspired you to level up your social media marketing strategy, we can help. Check out our services and get in touch—we will get you where you need to be, and beyond.
Header Credit: Thomas Serer