Samba's Weekly Trends in LatAm and the US (29/07/20)
In this week's look at what is happening in the world of sports and digital across the US and LatAm. We take a look at how the big three sports in the US are utilising technology in different ways plus celebrating Independence Day in Peru and a great Super Mario Bros video from Liga Portugal.
In the United States, the major sports are starting to get their seasons back underway and are showing how they've been using the time to look at different tech solutions. Here are a few examples of recent innovations.
MLB set to launch Oculus VR live streams
Major League Baseball are integrating Virtual Reality into their MLB.tv subscription service to allow subscribers to livestream out-of-market games. You can catch advanced player tracking stats and analyse pitch locations, as well as 360-degree video highlights.
The league got off to a bumpy start this week with Miami Marlins having to postpone games due to Covid-19 outbreak within the team.
The NBA brings basketball fans courtside via partnership with Microsoft Teams
As we've seen at others sporting events over the past few weeks, teams have been looking to make up for the lack of fans in-stadia by using technology to get them as close as they can be. Whether that be via Zoom in the Danish Superliga or by using Microsoft Teams, as the NBA will start to do. Utilising their technical partnership with tech giant Microsoft.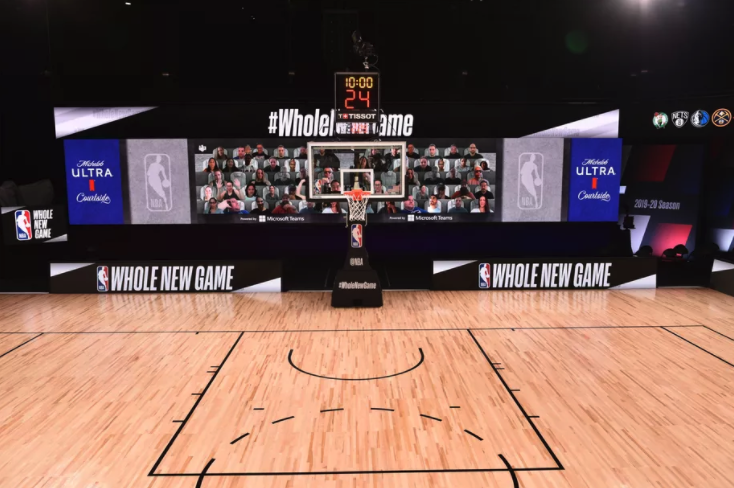 The NFL turns to Snapchat to engage with young fans
This week we spoke about how Snapchat is becoming relevant once again to sports, with the NFL increasing their partnership with the platform to show highlights of every game as well as locker room stories and more.
PSG, Monaco, Tottenham, Naples, Frankfurt and other the European clubs help celebrate Independence Day in Peru
Away from the US, this year saw the celebration of 199 years of indepence in Peru. In recognition of this national holiday we helped clubs create social media posts that give something back to their Peruvian fans. Something that gained coverage in the country from a number of publications, including La Republica.
Telling your season story the Super Mario way!
This isn't a LatAm or US activation but comes from Portugal, where Liga Portugal showed how champions FC Porto faired in all their league games this season. Culminating in their 29th league title with 82 points. A really smart and fun video that comes from a different angle than the usual goals and celebrations.