SAMBA DIGITAL HELPS THE ROLAND-GARROS JUNIOR SERIES BY RENAULT OFFER MEDIA TRAINING FOR PLAYERS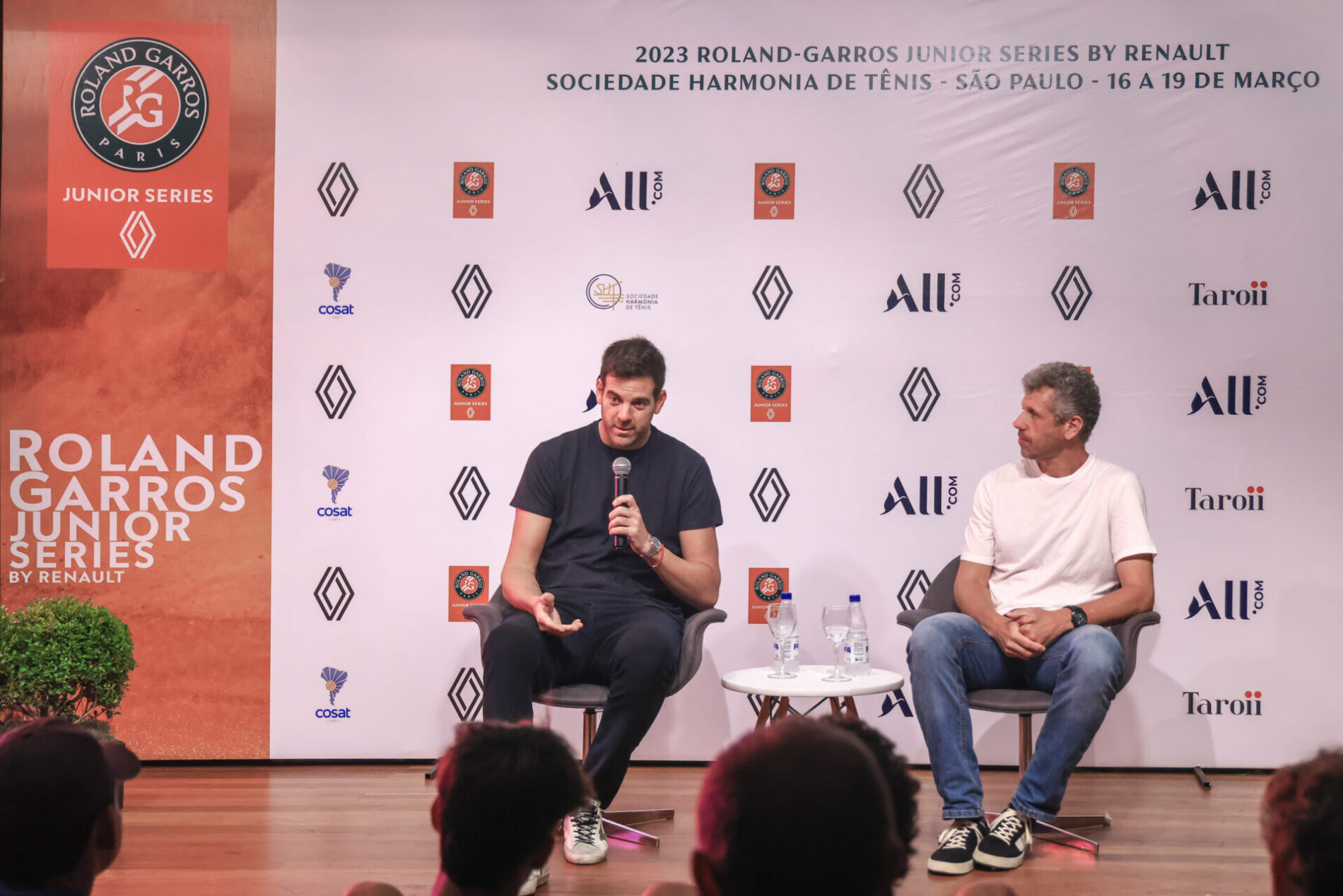 The Roland-Garros Junior Series by Renault, held in São Paulo from March 16th through the 19th, offered much more than just a place in the main draw of Roland-Garros Junior: the tournament's main goal was to develop athletes The tournament included media training for the 32 athletes, an experience never before offered to these tennis players, all of whom are under 16 years old. The activity was meticulously planned by Samba Digital, who have worked extensively with Roland-Garros to develop their audience globally.

The media training, presented and conducted by Bernardo Besouchet, PR Manager at Samba Digital, also featured Daniela Giuntini, a press officer with extensive experience in tennis, and Rubens Pozzi, chief editor of ESPN in Brazil. The activity focused on explaining to tennis players how communication plans are carried out by companies and events – such as Roland-Garros, in addition to addressing activities in which tennis players are the focus, such as press conferences and post-match interviews.
Rubens Pozzi, representing ESPN – the broadcaster of Roland-Garros and Roland-Garros Junior Series by Renault – spoke about the behavior of the press, explaining to the young players the importance of handling media questions, even the simplest ones. He also highlighted many points that should be planned for their careers.
"It's your opportunity to bond — with your country, with your city, with your people, with your team, with your colleagues. Always be cordial, no matter how banal the interview or question may seem. Brand reputation is one of the main pillars, in addition to commitment to the game, which makes an athlete soar even higher, generating connections, sponsorships and, consequently, career development", said the professional, who has a wealth of experience in covering the Grand Slams.
Currently, the world tennis scene reveals a huge gap in tge nationalities that reach the Top 100 in the rankings of the Association of Tennis Professionals (ATP), Women's Tennis Association (WTA) and the International Tennis Federation (ITF).
According to the latest data, from February, 79% of tennis players who reach the Top 100 of the ITF Rankings are either from Europe or North America. This difference deepens when analyzing the WTA rankings, where 86% of the athletes are from these two continents, leaving only 14% for the rest of the world. In the ATP rankings, this percentage is 76%. By working with these young athletes, Samba Digital can help them reach their full commercial and branding potential.