NWSL EXPANSION: SAN FRANCISCO FRANCHISE TO START PLAY IN 2024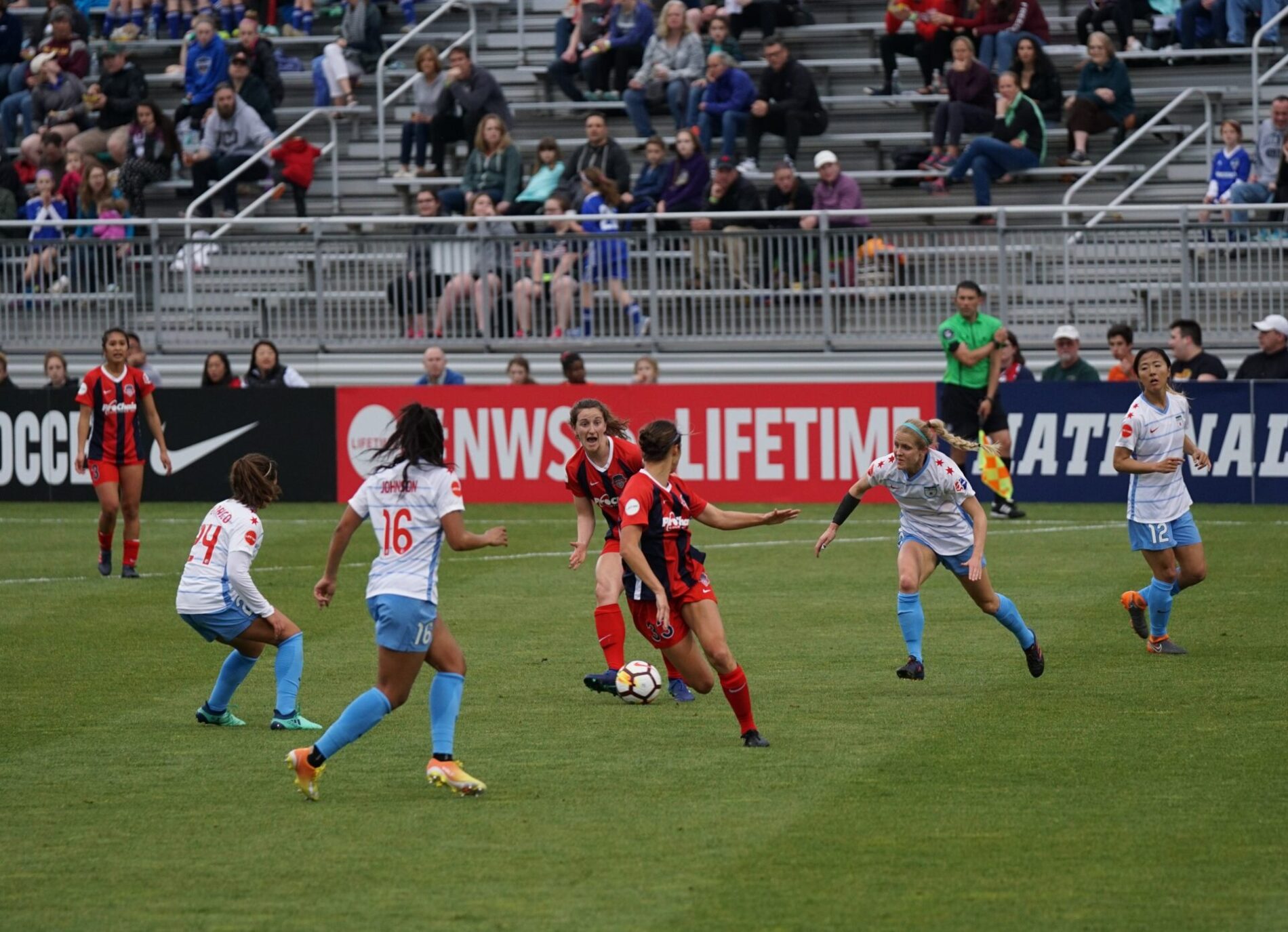 We've noted previously that football is, unquestionably, the leading edge for growth in the United States. This is embodied most clearly by Major League Soccer, the country's top league, of course, but lately the NWSL (National Women's Soccer League) has been making moves of its own. While women's football has often stuttered in its attempts to get a viable foothold in what is a crowded sports landscape in the United States, the popularity of the women's national team notwithstanding, the NWSL seems to be here to stay.
This is no mean feat given the abortive attempts of its predecessors, WUSA and WPS. Even in the wake of the US having won the World Cup on home soil in 1999, both leagues ceased play within a handful of years. The NWSL has been different, though. It is led by a star-studded Los Angeles franchise, and international cooperation, with the Seattle-based Reign having been purchased by Olympique Lyonnais. Simply put, more money is coming into the women's game, something borne out by the recent confirmation that a San Francisco-based franchise will join the league, along with a re-booted Utah franchise from 2024.
BIG NAMES, BIG VALUATION
The new franchise, which is yet to be branded, will join the league for a record expansion fee of $53M. This amount is part of a commitment of $125M from the global investment consortium Sixth Street. Sixth Street are no stranger to football, of course, with their investments in FC Barcelona, and the ownership group includes such headline names as former USWNT stars Brandi Chastain and Aly Wagner. The former players have been working for years to bring women's football to the Bay Area, and Chastain was clear about the region's importance to the game:
"The Bay Area is where this all began. We are as excited about what this club will achieve on the field of play as we are for what it will represent for generations of women athletes and professionals yet to come. We look forward to the Bay fans embracing our team and celebrating the competitive spirit and talent we will put onto the field to continue the strong Bay tradition of playing to win championships."
A home field is yet to be determined, but San José's PayPal Park, currently home to MLS' Earthquakes, has been looked at as one solution. As part of the package, Sixth Street has committed to the construction of a purpose-built training complex, as well the establishment of a raft of community initiatives. The board, which will also include former Facebook CEO Sheryl Sandberg and San Francisco Giants executive Staci Slaughter, will be majority female, along with the inclusion of Sixth Street CEO Alan Waxman.
LOOKING AHEAD
While anticipation remains high for next season, even with the 2023 edition just underway, the league has also been clear that it doesn't aim to stop here. Indeed, considerations are already underway for a fifteenth and sixteenth franchise. Boston, which formerly had a team, has been mooted as one location, as has the Tampa Bay area. Whatever direction the league chooses to go will surely bear watching, especially with interest in the women's game only likely to grow on the back of this summer's World Cup.
Header: Jeffrey Lin