MLS is Back and the NBA Disney Bubble; how digital will be key during fan-less matches
July sees the welcome return to action of two of the US' big sports as the NBA and MLS look to restart their seasons. Both in very different ways but at the same isolated location.
The ESPN Wide World of Sports Complex at World Disney World Resort in Florida will play host to the MLS as they stage the 54-match World Cup style 'MLS is Back' tournament.
The normal MLS season, which was only three matches in when lockdown began, hasn't been totally discounted, and plans are in place to continue the regular season followed by the Playoffs and MLS Cup later in the year. The group stage matches in this tournament will though count towards the normal season, as Commissioner Don Garber recently told the media;
"Each team will have a minimum of three games in the group stage. Those results will count for the 2020 MLS season standings and that will continue when we're able to continue our season when we're back in our home markets."
The final is slated for August 11th.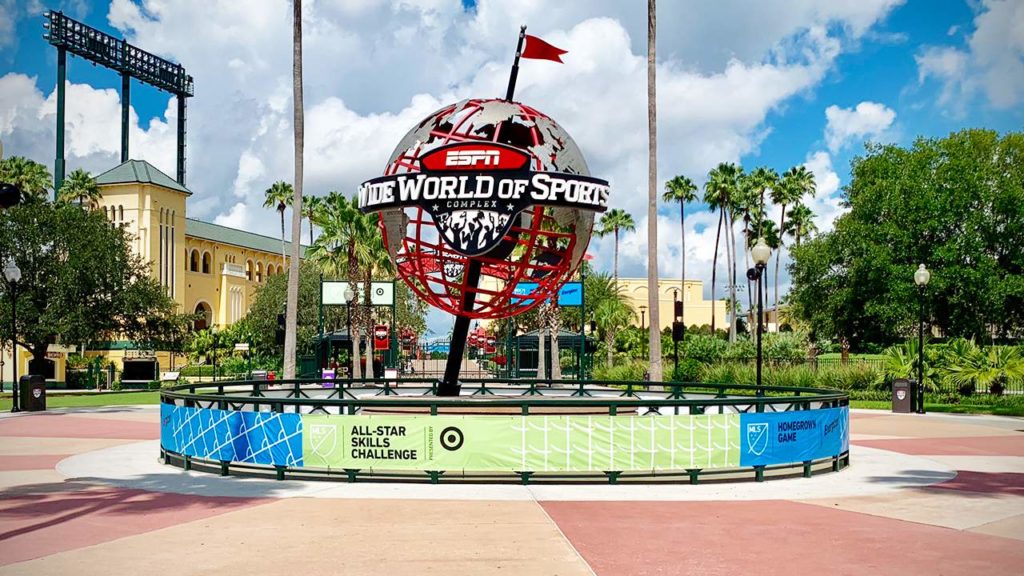 The NBA meanwhile arrive at their Florida bubble on 7th July and must isolate until two negative tests come back at least 24 hours apart. According to Front Office Sports, "Until July 21, players will only be able to eat and socialize with players within their hotels – the 22 teams will be split among three hotels. Games will begin July 30, but first players need to read 113 pages of new rules."
Those new rules are designed to ensure the staff and players involved are kept as safe as possible. And if everything goes to plan, they will start their matches on 30th July where the best 22 of the league's 30 teams will play eight games to finish their regular season.
Even though Walt Disney World plans to reopen its gates on 11th July, there will be still be no fans in attendance due to social distancing requirements. This will place extra emphasis on the digital teams within the league and teams as they push creative boundaries to ensure fans are still central to the action.
The NBA has long been the benchmark for technology and social content, and this will only increase that need to innovate. Will they follow the European lead and include virtual crowds and use artificial crowd noises in the broadcast? That last minute 3-point winner just wouldn't feel the same without the gasps and cheers that come with it. No doubt they will be working hard on making the experience an amazing one for TV and social media viewers alike.
Whatever happens, for fans in the US it will be a welcome return for sport after seeing leagues in Europe. But with COVID-19 cases still on the rise in the US there are no guarantees on what will happen next.