Empowering women in sport through NFTs and cryptocurrency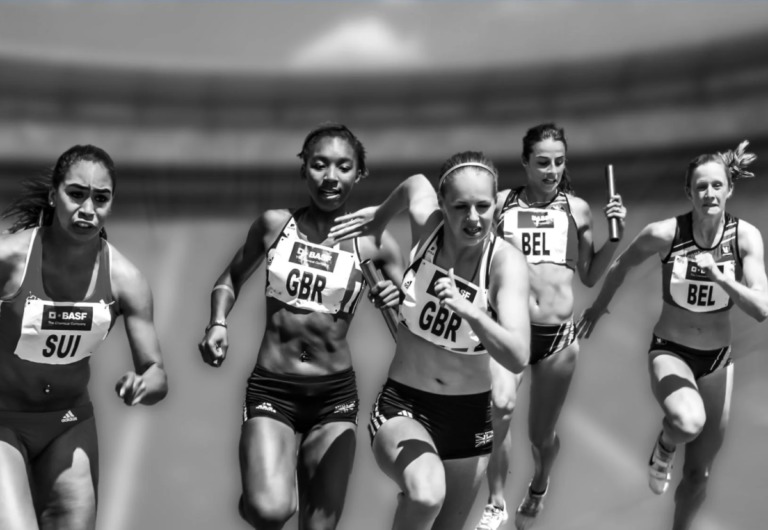 Gender inequality in sports is an issue that women have faced for many decades. Sexualization, pay gaps, and a lack of recognition are just some of the challenges women in sports face during their careers.
The playing field has leveled slightly in recent years, but there's still a long way to go to achieve genuine equality in sport.
As we migrate towards an increasingly digital age, a wave of new tech-driven innovations are emerging that are set to shape the future of the industry—including cryptocurrency and NFTs.
Here we look at how NFTs and cryptocurrency is empowering women in sport and guiding the industry to a fairer future.
Inequality in sports: a brief history
Gender inequality in sports has been present for as long as anyone can remember. Even today, male sporting professionals make anywhere between 15% and 100% more than their female counterparts.
In the world of soccer, there are a mere 1,287 female professionals compared to 137,021 male professionals. What's more shocking is the fact that the top annual salary for a male footballer is around $87 million while the combined annual income for every professional female footballer combined is $42.6 million.
Looking at the situation at a more grassroots level, coaches in college women's team take home 63 cents for every dollar earned by the head coaches of men's teams.
These are just a few instances of gender inequality in sport (a mere drop in the ocean). With fewer opportunities, poor contracts, and a general lack of respect, female sporting professionals aren't getting what they deserve. But, a change may be coming.
Leveling the playing field through blockchain
As a decentralized technology, the blockchain has given people the power to gain more control over their finances as well as personal affairs.
Without a central governing body calling the shots, it's possible to trade currencies, negotiate terms, and create communities where people can take charge.
Crypto and NFTs technologies are changing the game
Blockchain technology has sparked the likes of transparent smart contracts as well as a host of cryptocurrencies that exist for trade, investment or specific functions like shopping, ride sharing or buying sustainable energies.
In 2014, BitPay launched a pioneering collaboration with the "Bitcoin" St. Petersburg Bowl. Since then, droves of crypto-based partnerships and sponsorship have emerged in professional basketball, soccer, baseball, snooker, and beyond.
From the ground up, crypto and NFTs have given sporting institutions and professionals more autonomy over the way they 'do business'. Some of the main crypto-centric strategies used in sports include:
Cryptocurrency fundraising for grassroots sports teams and professionals
Influencer-led sports marketing using smart contracts and crypto deals
Currencies and tokens distributed to fans for exclusive content and event access
Decentralized sponsorship for sporting professionals
The Voyager deal marks a big milestone in crypto and women's sports
By gaining the autonomy to negotiate blockchain-based smart contracts and cement lucrative sponsorship deals with cryptocurrencies, women in sport are gaining a stronger foothold in a male dominated industry. The recent Voyager deal is a testament to the fact.
Renowned crypto trading platform, Voyager, recently signed a deal with the National Women's Soccer League (NWSL), offering a significant amount of support and investment.
This deal exists to make vital improvements within the league while providing all competitors with rostered crypto accounts as well as personal education on how to use the currency to their personal as well as financial advantage.
Speaking on the deal, NWSL interim CEO, Marla Messing, said:
"Voyager's investment in the league is especially innovative because we've collectively designed the partnership to include direct financial resources for every one of our players, as well as education on the revolutionary changes underway in digital assets."
This deal is a poignant milestone for women in sport. Empowered by cryptocurrency, female sporting professionals can break free from the shackles of male-dominated governing bodies.
Women in sport can use crypto to command more in terms of income while negotiating direct sponsorship deals and making investments that will offer financial security after their careers have ended.
In addition to taking charge of their careers with cryptocurrencies, female athletes are also starting to release and sell their very own NFTs—including Paralympian skateboarder, Mariah Duran. Another example of sportswomen using the blockchain to take control of their professional destiny.
Final thoughts
"For the first time in history, we can inject ideals like generosity, equality, and goodness into our currencies,"—Nyla Rodgers, Mama Hope
With the likes of Crypto.com and FTX entering the women's sporting arena, the future looks bright. While cryptocurrency is an often volatile and fluctuating market, it's an innovation that is offering female sporting professionals more personal opportunities than ever before.
The exact future of women's sports is difficult to predict but by harnessing decentralized technologies, female athletes can finally start getting what they deserve.
If you're a women's sporting team or brand looking to reach a wider audience, we're a leading sports marketing agency that can help get you where you need to be. Contact us and we'll be happy to get the ball rolling.