World Cup Update: Brazil, Morocco impress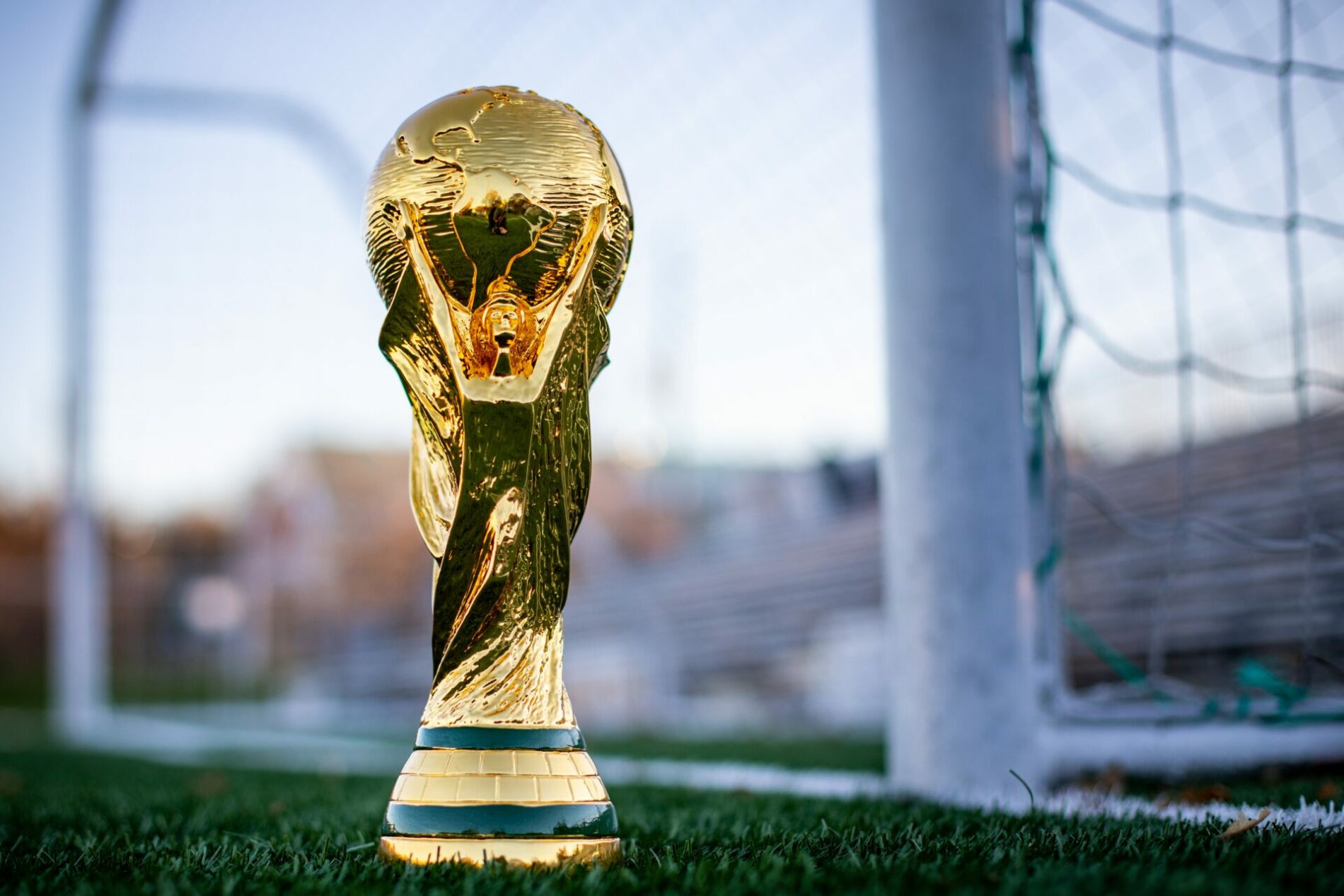 A Group F sensation after defeating Belgium, the African national team has impressed in adding new followers on Instagram, the social network with the highest number of interactions in the world — but what other trends have emerged across the second matchday at the World Cup?
Leading the way in interactions and on the pitch
Top in their groups, and with two wins from two matches and their place sealed in the round of 16, Brazil, France and Portugal coincidentally are also the three teams with the highest number of interactions on Instagram between November 25th and 28th, a period during which FIFA World Cup Qatar 2022 second round matches took place. Argentina and Mexico complete the Top 5 and curiously have different scenarios from the other three teams that lead the category.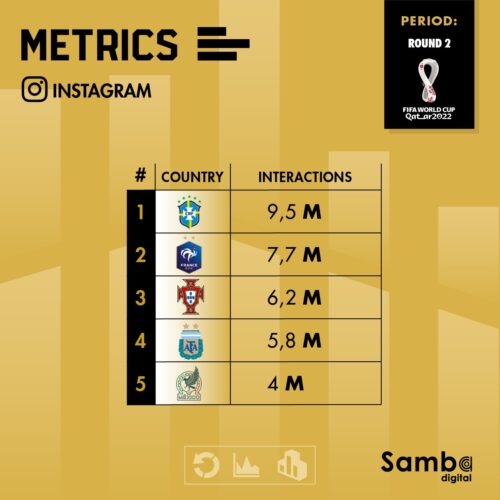 The biggest surprise is Mexico's presence on this list; with no wins so far in the competition, Mexico need to win to stay alive in the competition today. And the North American country was indirectly featured in the post that had the highest number of interactions in the four days of Round 2: a design from Argentina about their win over Mexico, with more than 1.3M interactions.
Brazil impress on the pitch and off

With two wins and their confidence on the rise, Brazil, a country that traditionally has high engagement rates on Instagram, has seen its dominance expand on the social network as well as on the pitch. Over these four days, their official profile gained 467,000 new followers and soared among the 32 national teams with the most followers.
Morocco spring a surprise!
With an impressive victory over Belgium, the Moroccan team is on its way to qualifying for the round of 16, and with 188,000 new followers, it has a remarkable rate of new followers, a growth rate of nearly ten percent. Another country that deserves mention is South Korea, which continues to show good digital results throughout the competition, even without having won in the first two rounds, the Taegeuk Warriors gaining the most followers by percentage.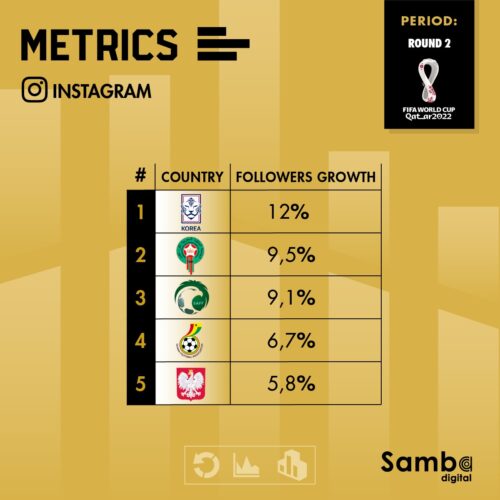 Morocco, by the way, had the second most engaged post of the week. 31% of their followers interacted with the design in which the national team's official account celebrated their triumph over the Belgians.  
 Header credit: Rhett Lewis/History of Soccer