Why hire a digital agency specialized in Betting?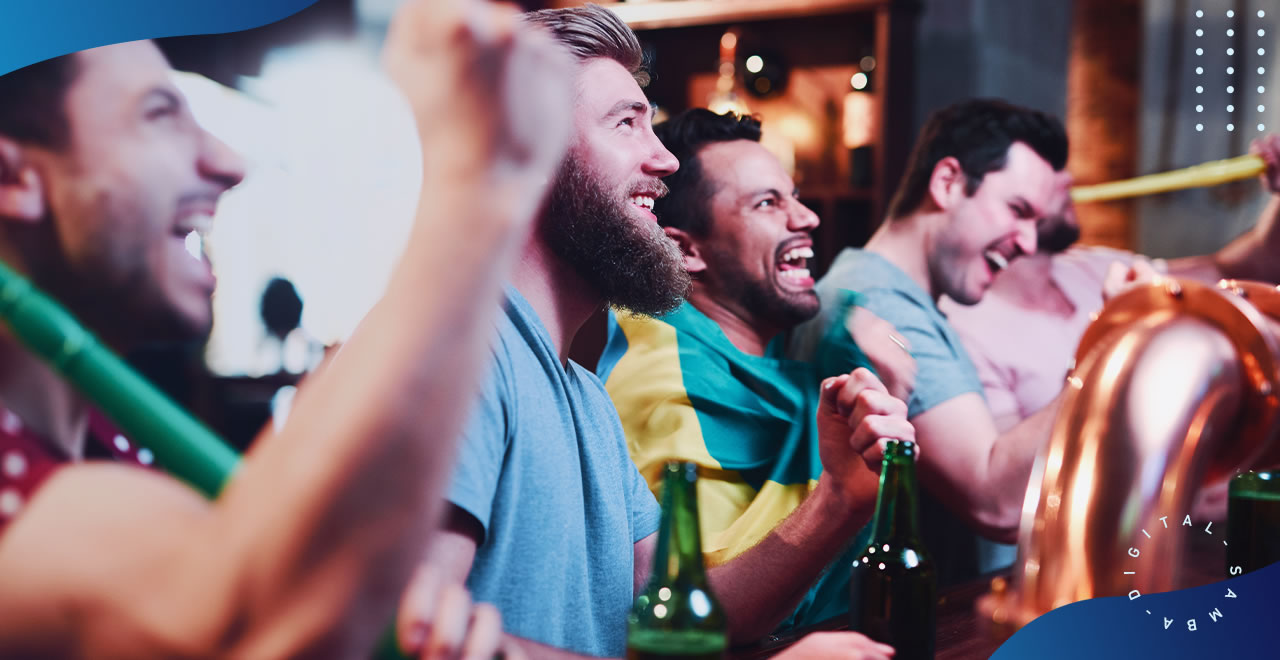 The betting universe grew quickly; today, many websites are available for customers worldwide. In a highly competitive market, finding ways to stand out and become the best choice for those who want to bet is essential. Hiring a digital agency specialized in Betting is one of those ways since it can provide different paths to success using all the available expertise and tools to reach a website's goals. In this article, you will learn about the benefits and how the digital agency can support a betting website.
Exploring new possibilities
A digital agency specialized in Betting will present ideas and build up a plan to explore new channels across the Internet. Even if your company already has a solid presence online, an agency can boost tactics and level up your game. The most crucial factor is understanding your objectives and adapting accordingly.
What if a website/company already has an in-house marketing team? Still, there is value in having a digital agency specialized in Betting as a partner since it will bring a fresh pair of eyes to analyze an existing plan or strategy, proposing new options and ways to succeed among the competition.
Another key component that a digital agency offers is expertise. A website might have done the basic set of online strategies (i.e., build social media profiles, have a user-friendly website, and send regular newsletters to the audience). Still, new ways exist to reach users and bring more people to bet, and the agency will know the best moment to explore them to make clients succeed.
Cost efficiencies
If you don't have an in-house marketing team and are still in doubt about building one or hiring a digital agency specialized in Betting, note that the second can become very efficient in the long run. An agency comes with a complete package of professionals with the expertise you need, ready to perform and provide you with the best solutions. Also, it saves you the cost of tools, memberships, trackers, and other instruments that support a campaign daily. Building a team and a set of tools can be costly, especially for smaller companies.
The other cost efficiency that a digital agency brings to the table is timing. Preparing a plan, building a strategy, executing, reporting, and making adjustments are time-consuming activities, and sometimes, a website needs an adequate number of bodies to handle each process. Leaving those activities to a partner allows you to focus on other business segments while the agency will handle every step and deliverables.
Adaptability
Although some might think hiring a digital agency specialized in Betting means invest in a lengthy contract executing different tactics, a partnership with a website can be formed in various formats. Besides the long-term way, you can have a digital agency by your side hiring by project, by goal, or just for a shorter period.
Some agencies also offer a consultancy service, meaning that you will still be responsible for the execution but will have them acting as a supporting role, discussing options and pointing towards the best direction for your business. Another option that agencies provide is tool access. Companies with their in-house marketing teams can use tools only agencies can provide, boosting their daily activities' efficiency.
An agency has the ability to adapt through the course of a contract. If things are not working as expected, you can discuss alternatives and find a new path. It is essential to understand that when you have a digital agency by your side, they become part of your business and will always work towards the partnership's success.
Filling the gaps
When a marketing plan is prepared and executed, the proper channels must be there to ensure you will reach the target audience – that is one of the benefits of hiring a digital agency specialized in Betting. They have the ability to track where your audience is, what are the best ways of targeting, and which messages will be adequate to take more users to your betting website, reaching your goals and objectives.
If you are still determining your target or need to expand it, the digital agency can also help using tools and expertise that will boost your campaign.
The X-factor
As mentioned earlier, betting is a competitive market with several players online fighting for users' attention. A digital agency can be the X-factor that will elevate you among others and put your website in the right spot. Investing in a partnership will let you focus on the business while the agency will work towards a common goal.
And don't worry; you will still have control and the final word during the campaign. Any critical decisions or next steps must be aligned, ensuring all the parts involved are at the same level. The focus is always on the client and their success. It's safe to bet on a digital agency specialized in betting!