Who will win the great TikTok battle?
In the ever changing world of social media, one story has been dominating the headlines in recent weeks…. TikTok's potential ban in the United States. As China-US relations continue to deteriorate, what this could mean for content creators/businesses? And what are the alternative platforms out there?
This battle for the fastest growing area within our industry is a unique one. The US has long held sway on social media with Facebook, Instagram, Snapchat, YouTube and Twitter all growing out from the US before going on to world domination.
China in that time has resisted those platforms, instead developing its own, sometimes clone, platforms that have had unique access to the almost 1.5 billion people who live within its borders.
But what happens when these two paths cross?
TikTok is that breakout company, and become a political football between Washington and Beijing in doing so. With talk now of a Microsoft purchase of the US, Canada, Australia and New Zealand parts of the business to allow operations to continue in those territories. An approach backed by the US government.
What TikTok has done over the last 18 months is show a new way in which to engage with the ever-sought-after 13-24 year old category. A group that is quite happy to skip onto the 'next big thing' once it becomes too advert heavy or business driven… too mainstream.
So whilst the China-owned company has been occupying itself with these battles, others have been making moves to step into their shoes if something does happen.
Instagram has its own clone product in Reels, one which was originally tested in Brazil before launching today (5th August) to over 50 markets including the UK and US.
Just like TikTok, Reels allows users to make and share 15-second video clips that are set to a choice of music tracks. They can also borrow and remix audio from other people's videos and the 'Featured Reels' section can help new stars to be found.
Is this going to be another Instagram Stories moment for the platform, or more of a Facebook Lasso (a little known TikTok clone app that launched in 2018 and was shut down last month after failing to take off, and with the imminent arrival of Reels).
So is Instagram going to be the only one to take advantage? Or are they already too slow off the mark to make any real inroads?
Instagram certainly won't have it all their own way as several rivals are already seeing greater traction.
Snapchat…. only this week it was announced that Snapchat are testing a new feature that allows users to set their 'Snaps' to music. This comes about after deals were made with Warner Music, Universal Music, Merlin and others.
This could be a smart move by the AR-driven app as they allow people to mix together what they love about the platform with the best of what TikTok is offering.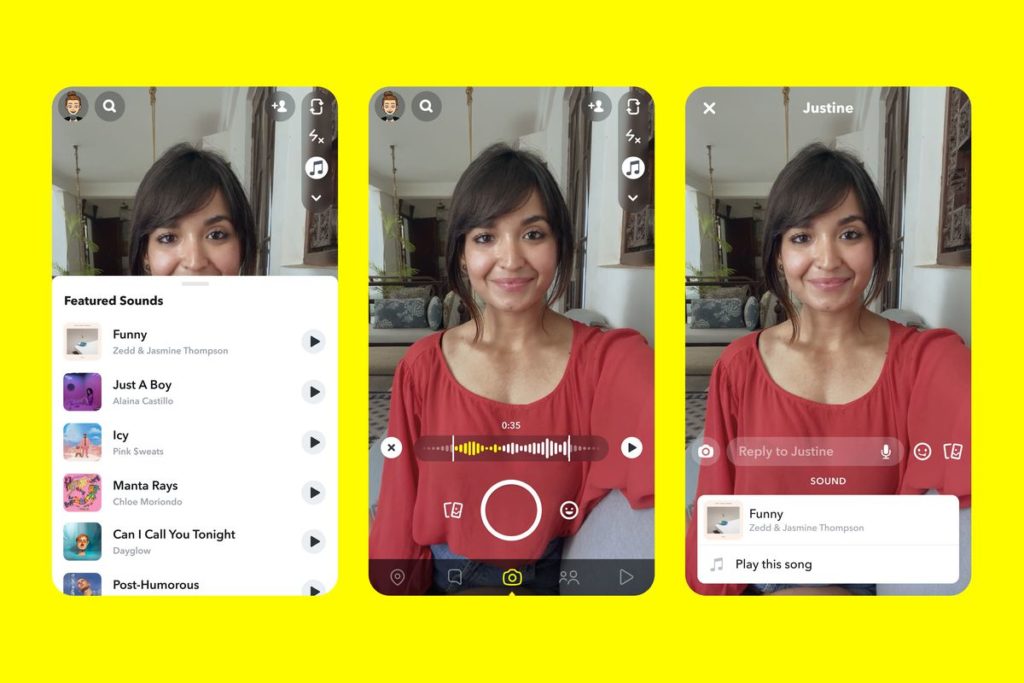 Triller…. a new name for most people, but Triller climbed to no.1 on the iOS free app charts in over 50 countries recently as news about the potential ban began to spread.
The app also caused a stir in the sports world recently after it was announced they had paid "north of $50 million" to gain the exclusive streaming rights for the upcoming (and controversial) Mike Tyson v Roy Jones Jnr boxing match on 12th September. Showing that it both has the budget to make a big push for new users, and sees sport as a way of doing it.
They are also taking advantage of concerns by some of the biggest TikTok stars with the LA-based company attracting a number of TikTokers to the platform. And with 120million+ downloads so far, it's one that could find itself in prime position in the coming weeks.
Byte…. this app was only launched in January of this year and is another US service that allows users to create 15-second looping videos (sound familiar?). It has some pedigree as it was created by Dom Hofmann, one of the original co-founders of Vine – an app that was bought Twitter shortly after being founded and was shuttered by the company in 2017.
Byte app also climbed the charts on the TikTok news, reaching number 2 behind Triller. Add this to its ties with the much-missed Vine app, and there is a strong chance this platform could take off in the coming months.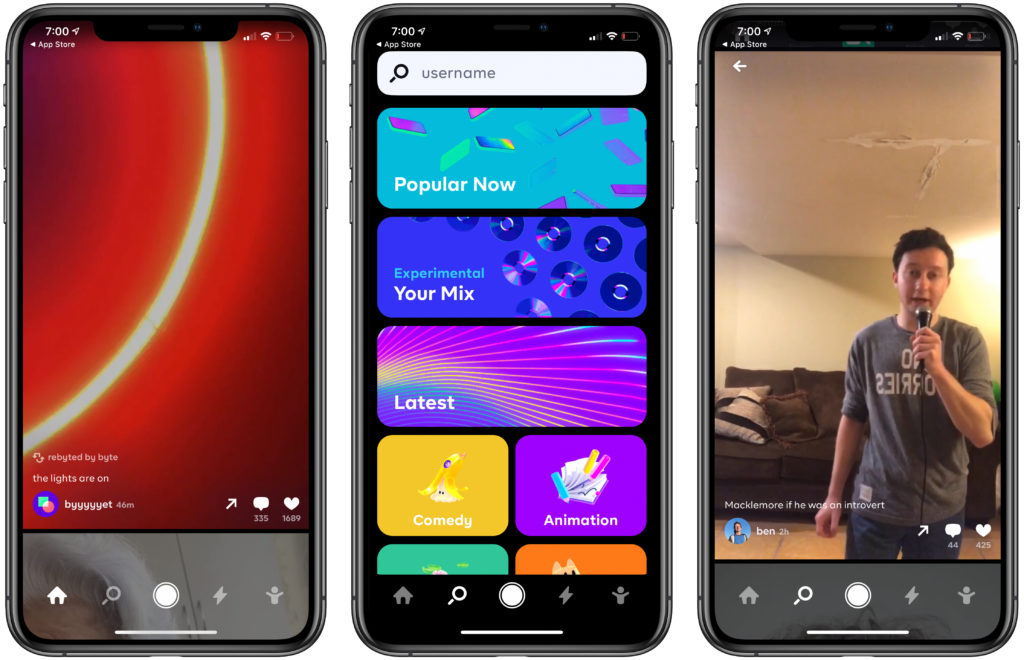 As well as these main players you also have the choice of Dubsmash, Likee and others. All of which have climbed the app charts in the last few days.
So as a marketer it is certainly a confusing time and will no doubt have many questions. Such as; I'm already on TikTok, should I carry on investing in it? I've been looking at launching on TikTok but wonder if now is a good time? Or should I be looking at one of the alternatives?
There is no right or wrong answer to these at the moment, but it has long been the role of those working in social media to ensure that the team, organisation or brand is bigger than any one platform. Having the ability to move to where the fans are, learning about the platform quickly, and creating compelling content to engage with those fans.
We've seen people jump from Facebook to Instagram, Twitter to TikTok… and this will always happen. Whilst TikTok remains the right platform for where your audience is now, then that is where you should be.
But it is also our job to test these new platforms and learn about them. Ensuring that if the time comes, we are ready to move.
The battle is very much on!