Welcome Home: The Future is Bright for NYCFC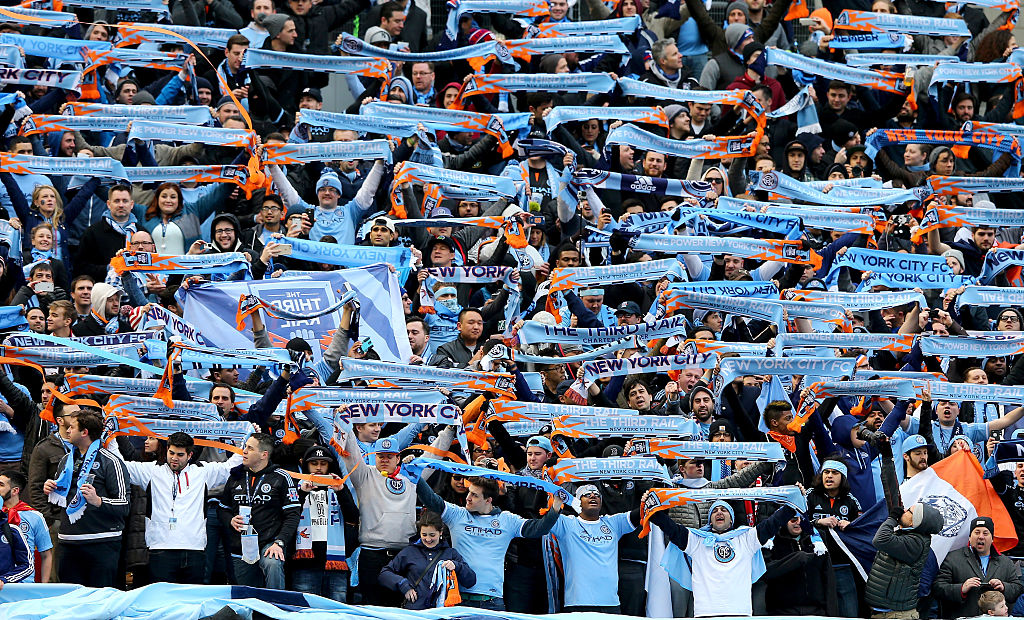 Football has a permanent home in New York City again! While professional football has a long and rich history in the "Big Apple," the city proper has been without a permanent home for a top-flight team for some fifty years, when the New York Cosmos called Downing Stadium on Randall's Island home. The Cosmos, and current MLS side New York City FC would both call Yankee Stadium home, but while neighbors New York Red Bulls have been able to enjoy purpose-built Red Bull Arena in Harrison, New Jersey, NYCFC have had to endure a sometimes-frustrating groundshare with the Yankees.
Now, that's all changed, as the club and New York City mayor Eric Adams have announced an ambitious plan to develop land in Queens for a groundbreaking project that will combine a 25,000 seat stadium with affordable housing, with the club and the city hoping for it to be ready by the 2027 season.
The land, in the Willets Point section of the city, is within a foul ball of the New York Mets' Citi Field and the home of tennis' US Open, Billie Jean King National Tennis Center. The parcel of land will remain city-owned, and the lease for the land will stand at $4 million per year.
A new development model
Now, it's being privately developed, by the team, at a cost approaching $800 million. While the city will grant some tax incentives and minor improvements to the site, the team have taken the ambitious step to move the project forward without public bonds or cash from the city. Too, the stadium will be the centerpiece of a 23-acre complex that will include a 250 room hotel, and 2500 housing units that will be entirely affordable, a fact underscored by Adams.
"We have a once-in-a-generation opportunity to create a brand-new neighborhood, a Willets Point that offers real opportunity for working people and all New Yorkers. This will be New York City's largest fully affordable housing project in decades. And with a fully privately financed soccer stadium, a hotel, and local retail, we will create not only homes but also quality jobs, $6 billion in economic activity, and a true pathway to the middle class. This is what it means to build a 'City of Yes.'"
The housing will be the first entirely affordable housing project built in the city since the 1970s, but what are the implications for the team, who have had a fine run of success on the pitch of late, winning the 2021 MLS Cup and last year's Campeones Cup, beating Mexican Campeón de Campeones winners Atlas?
With fan interest trending up as a result of this success, this marks an ideal time for the club to announce the project, riding on the back of two seasons in a row which have included major trophies. It also marks an important shift in philosophy, at least compared to how American sports franchises typically operate, building monolithic stadiums away from the city center, and often, public transportation.
There are advantages for this sort of construction — the land to build on is often cheaper, and with most fans arriving to matches by car, parking for matches and events can also be monetized. However, MLS commissioner Don Garber was quick to hail the fact that this approach, which echoes the European model of grounds being in city centres, is one that can continue to foster the sense of engagement and belonging that have been integral to MLS' recent growth spurt, which has seen the league add 11 teams in the last decade.
Said Garber: "This is just another step toward the vision that we want our clubs to be embedded in the community that's accessible to fans. When we founded our league 27 years ago, we had a theme that we wanted to be a league for a new America, a country that's diverse, that's young, that's connected with passion, with a global game, the beautiful game."
Now, New York, so often held up as the capital of cool for the rest of the United States, looks to be at the cutting edge of another trend, this time in football.