Vinicius Junior's performance on Instagram grows after racism case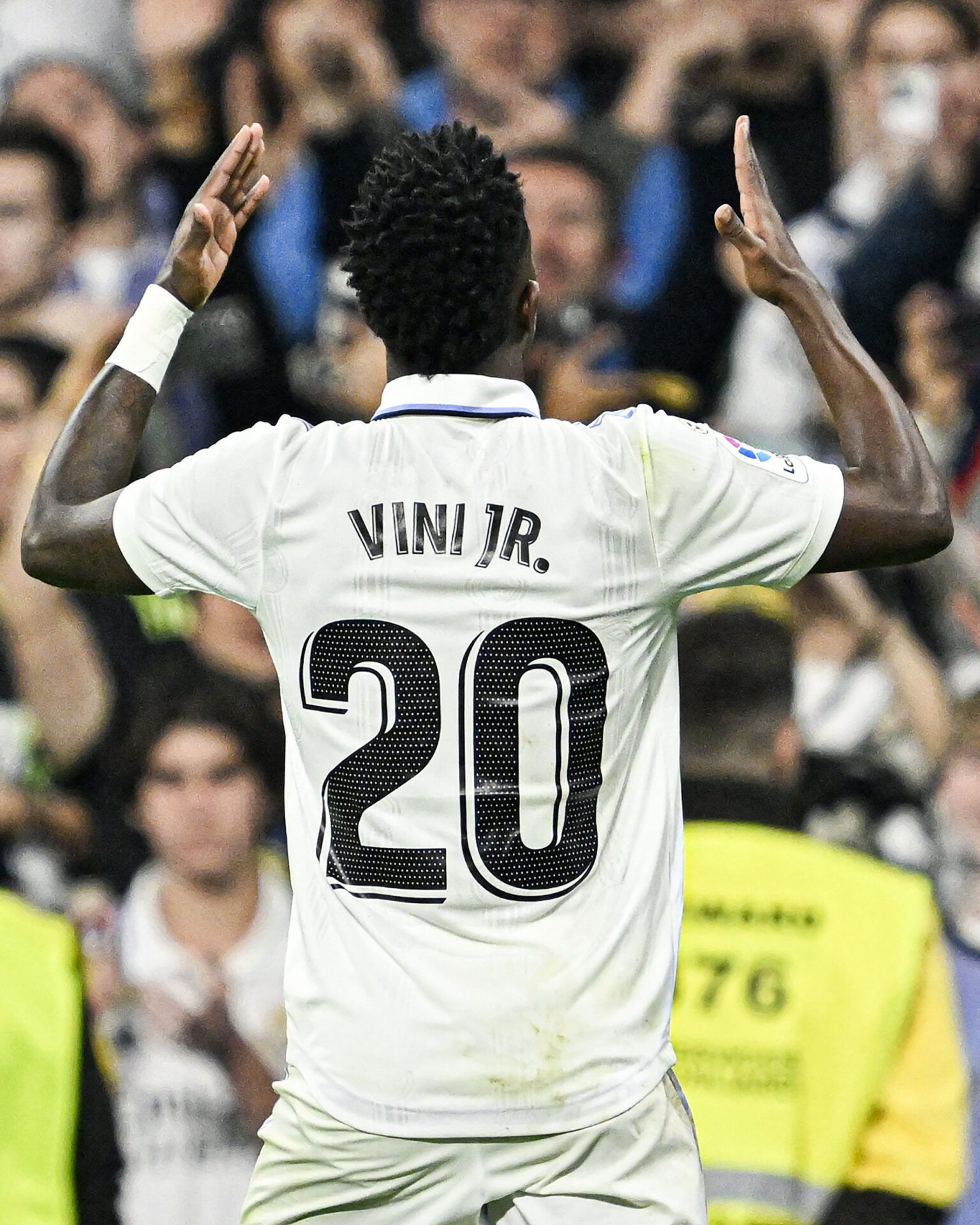 There is a popular saying in Brazil that states that when life gives lemons to a wise man, he makes lemonade. The lemon, in this case, due to its bitter taste, represents an unpleasant situation. If there's one bitter thing in today's world, it's any kind of discrimination, be it by race, gender, national origin or any other type.
What happened to Brazilian forward Vinícius Júnior, of Real Madrid, was one of those absurdities that the world – or most of it – no longer accepts.
This can be proved through the player's digital performances on Instagram, a social media platform that, in most countries, has a greater share of interactions than Twitter, Facebook and TikTok.
From May 20th through 24th, Vini Jr's official page on Instagram reached 26.5 million interactions, achieving the best performance among all football players.

This result was obtained thanks to the combative behavior of Vinícius Junior. Without hesitation, Vinícius posted firm messages against certain entities and parts of Spain that practice racist acts. His post reached a total of no less than 15.7 million interactions, with an incredible 617,000 comments, mostly in support of the player and against racism.
At the moment, it's the top post in terms of interactions in 2023 among all football players.
It wasn't the first time, nor the second, nor the third. Racism is normalised in La Liga. The competition thinks it's normal, the Federation does too and opponents encourage it. I'm so sorry. The championship that once belonged to Ronaldinho, Ronaldo, Cristiano and Messi, today belongs to racists. This beautiful nation, which welcomed me and which I love, seems to have agreed to share its image as a racist country to the world," wrote Vinicius, in an excerpt from his strongly-worded post.
Guilherme Neto, Digital Manager of Club de Regatas Vasco da Gama, a club that has used digital platforms to fight against any type of discrimination, highlights how social media can be effective in the fight against racism or any other form of discrimination.
"The more those who have a voice and thousands of followers engage in the fight against racism, the more people will be impacted. Thus, the dissemination and non-normalization of these episodes will gain strength. It's much simpler for you to lead people by example. Vini Jr. and his staff did very well in this recent episode and set an example for other athletes and institutions".
The fight against racial prejudice has now gained a new ambassador, as shown by the number of interactions. In our understanding, the gain in followers – in this specific case – is evidence of all those who are outraged by regrettable episodes of this type.
Here's Vinicius Jr.'s growth in followers on Instagram in 2023: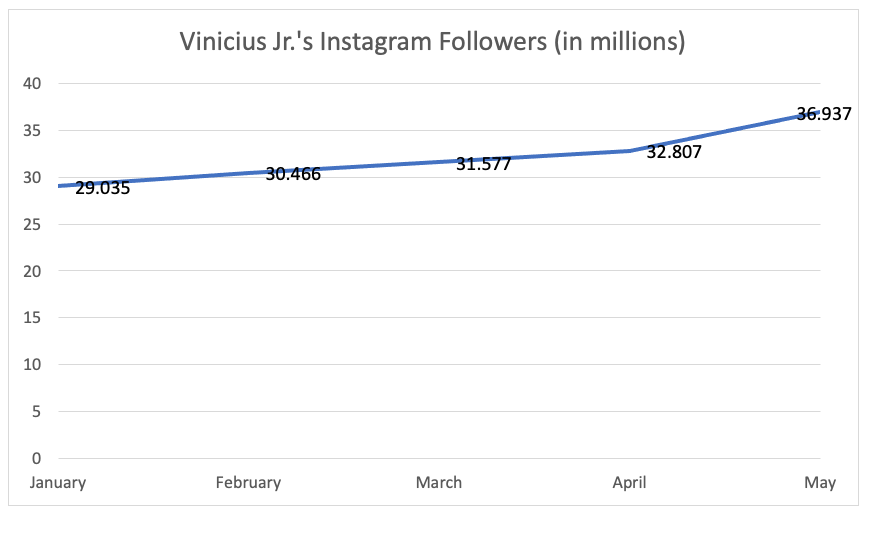 Vini also has the fifth-top post of the year: a video in which he lists a series of examples of racism, showing that this is not a one-off episode, but a recurring problem. That post reached over 6.8 million interactions and has 302,000 comments.
As we watch the unfolding of the case on social media, we hope that the episode can be a milestone in the fight against the racism that still permeates our society.
Header: Real Madrid