The Influence of YouTube For Sports Brands
While we have always looked at social networks such as Facebook, Twitter, and Instagram as an avenue for sports brand content, video content, especially on YouTube, continues to grow.
As content continues to expand digitally, here are some ways that sports brands have been able to find success on YouTube.
Organic YouTube Content for Fans
When you look at examples of how YouTube has been able to be so vital for various sports brands, you have to look at the different ways they have been making content. The basis of all this is to grab the consumer's attention with a witty style that works and is both fun and informative.
Studies, such as on WeAreSocial, have put YouTube as the second-most used social platform website in the world, meaning that the popularity has continued to go strong more than 15 years since its inception on the Internet.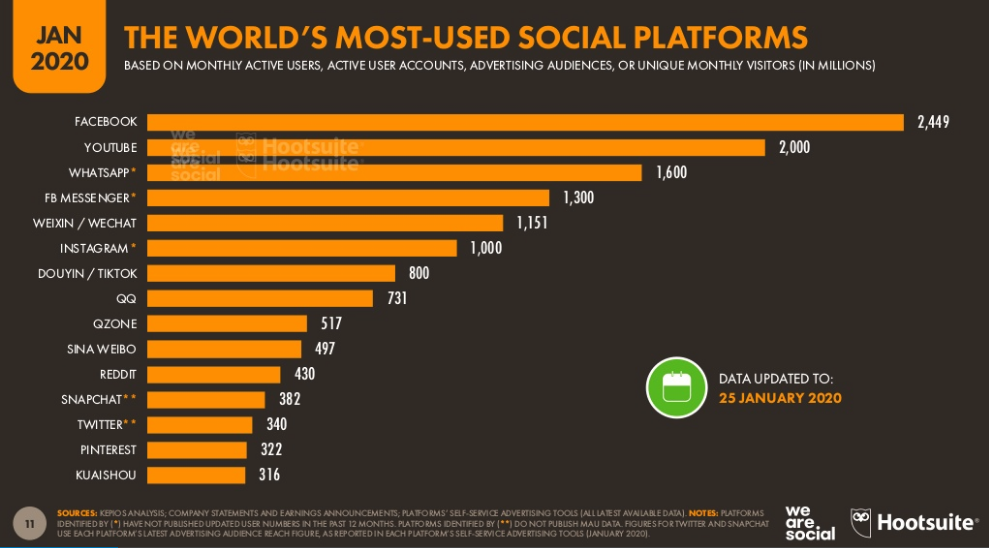 FC Barcelona, the Spanish club with over nine million subscribers, the most-subscribed football club in the world, uses a fast-paced strategy that is simple yet effective. Aside from the casual training videos, press conferences, and players competitions, the best part of their channel are their authentic and well-produced live streams during Barcelona games including the club's media personalities.
Many other clubs around the world have followed their lead as it provides a way to connect with the most passionate fans.
Remembering The Past
Despite the lack of football being played during this time, audiences are enjoying the content that lets them reminisce with replays of classic football matches. Chelsea, Barcelona, Juventus, and FIFA have provided classic games from the World Cup, Champions League, and league matches, on their own YouTube channels.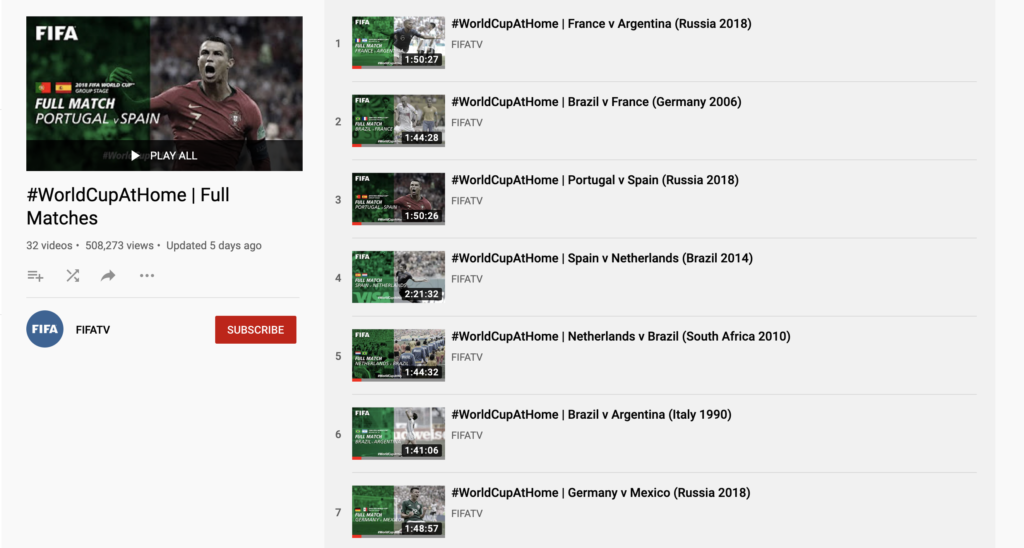 From a business perspective, it's a unique way to interact and allow a younger audience to learn about the past while letting the older audiences remember the glory days and moments that the team had.
The same can go for other sports as well, like the NBA or NFL who typically always post full-game archives of classical games.
The Future
It will be interesting to see what happens as these sports brands try and create a mix of archival content and pop culture trends. What has been a great sight is seeing that Argentina's Racing Club became the first team to undergo a virtual press conference with their captain Lisandro Lopez.
The virtual press conference is one of the many new features that can be used by sports brands to find a unique way to connect with fans even if it's the day in the life of a sporting director, or other "educational" content.
Studies show that 81% of 15 to 25-year-olds in the U.S. use YouTube and that 70% of what people watch on YouTube is determined by its recommendation algorithm. What this means is that sports brands will have to generate content that is not only similar to what their counterparts are doing in their videos but try and capture their attention in the best possible way.
For some more information on how these sports brands are utilizing their social media, contact us at Samba Digital's Contact Us page.