Samba Digital Scores Big: A Recap of Our Success at the Rugby World Cup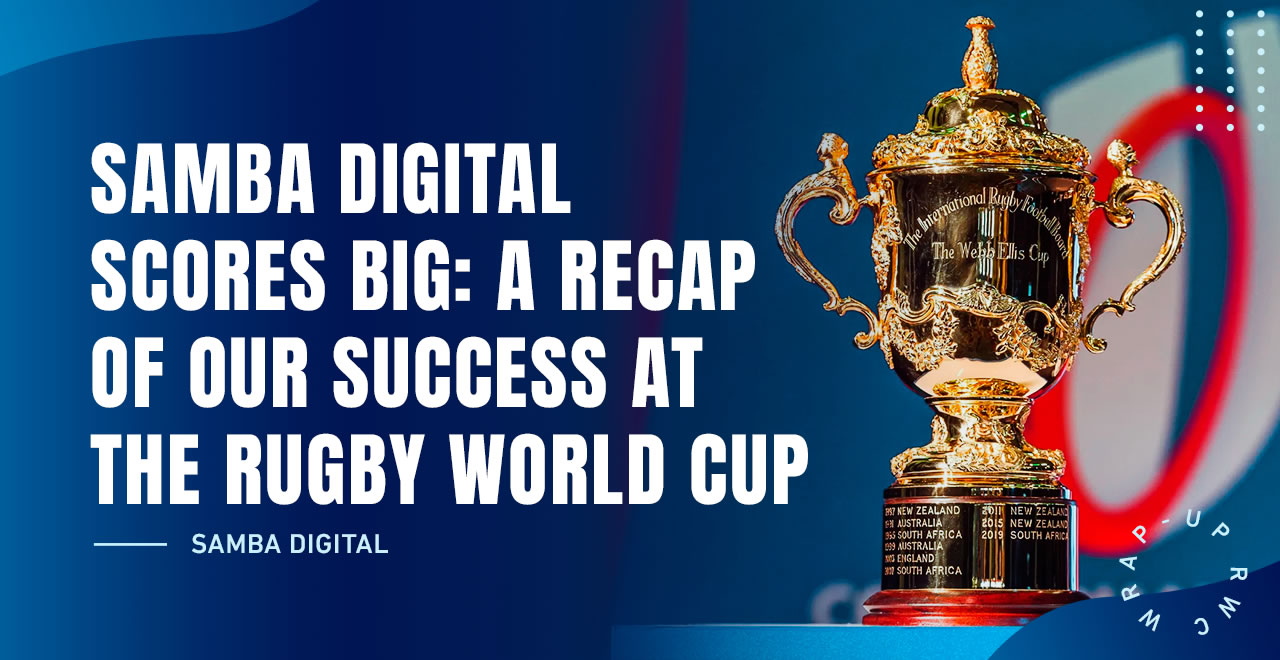 The Rugby World Cup 2023 in France was nothing short of a whirlwind and at Samba Digital, we had the opportunity to have played a significant role in enhancing the fan experience for Spanish speaking audiences globally. We were tasked with running the Rugby World Cup and Rugby Pass Spanish accounts, as well as, launching a brand new RWC Spanish TikTok account.
The sport's popularity has grown recently within Latin America with Argentina, Uruguay, and Chile participating in the tournament; it was a logical next step to create spanish-focused accounts for their fans. Importantly, this was Chile's first RWC, Uruguay's 5th RWC and Argentina's 10th RWC of which Los Pumas reached the semi-finals and finished 4th overall. From increased engagement rates to viral TikTok moments, our journey has been nothing short of extraordinary.
One of our major achievements during the Rugby World Cup 2023 was the substantial increase in engagement and growth across all our platforms, surpassing some of the most prominent rugby accounts. The crux of our strategy focused on bridging the gap between players, the tournament and fans whilst adding a touch of Latin American flair and context. By showcasing behind-the-scenes content of players in top form, we created content and a connection that resonated with our ever-growing audience.
We actively engaged with fans who made the journey to France, employing graphics and interactive questions that made them an integral part of our digital community. Despite facing content restrictions, Rugby Pass was highly successful and delivered live content in and around stadiums, bespoke video content and collaborations with rugby unions around the world and media outlets.
El momento del partido.

Matías Moroni, el jugador del pueblo. #RWC2023 #WALvARG pic.twitter.com/xXIR5NKLNa

— Rugby World Cup ES (@rugbyworldcupes) October 14, 2023
Launching a new Spanish TikTok account to represent the Rugby World Cup was a challenge we embraced with passion. The platform quickly became a hub for "La Mundialeta," with several pieces of content going viral, amassing over 1 million views and nearly 20,000 likes. Our TikTok success not only showcased our adaptability but also underlined the diverse ways we connected with fans on their preferred platforms.
Moreover, we supported the production of "La Mundialeta," a brand-new streaming podcast, which was a monumental challenge that yielded exceptional results. Our community management team, a portion of them based in South America and others in central Europe, showed that dedication and creativity were evident as the show gained widespread recognition, surpassing even major sports networks. The team were able to use clips of the conversations and publish them on to TikTok and Instagram which contributed to an 80% growth in followers on the RWC Instagram account and delivered almost 2 million organic interactions.
What sets us apart from the rest is we understand the cultural differences and trends in Latin America that accelerate growth on social media channels; a few ways we connected with the LATAM audience was by creating content around players drinking mate the traditional indigenous tea, as well as, creating fun captions with relatable audio. Moreover, in an attempt to grow beyond traditional rugby audiences, similar to La Mundialeta, we created content and collaborated with influential individuals, and one of the most popular streaming channels in Argentina, Paren La Mano. In turn, this led to us successfully attracting viewers outside the conventional rugby demographic and achieving one of our primary objectives of broadening the reach of the Rugby World Cup 2023.