Samba Digital restructures UK, North America teams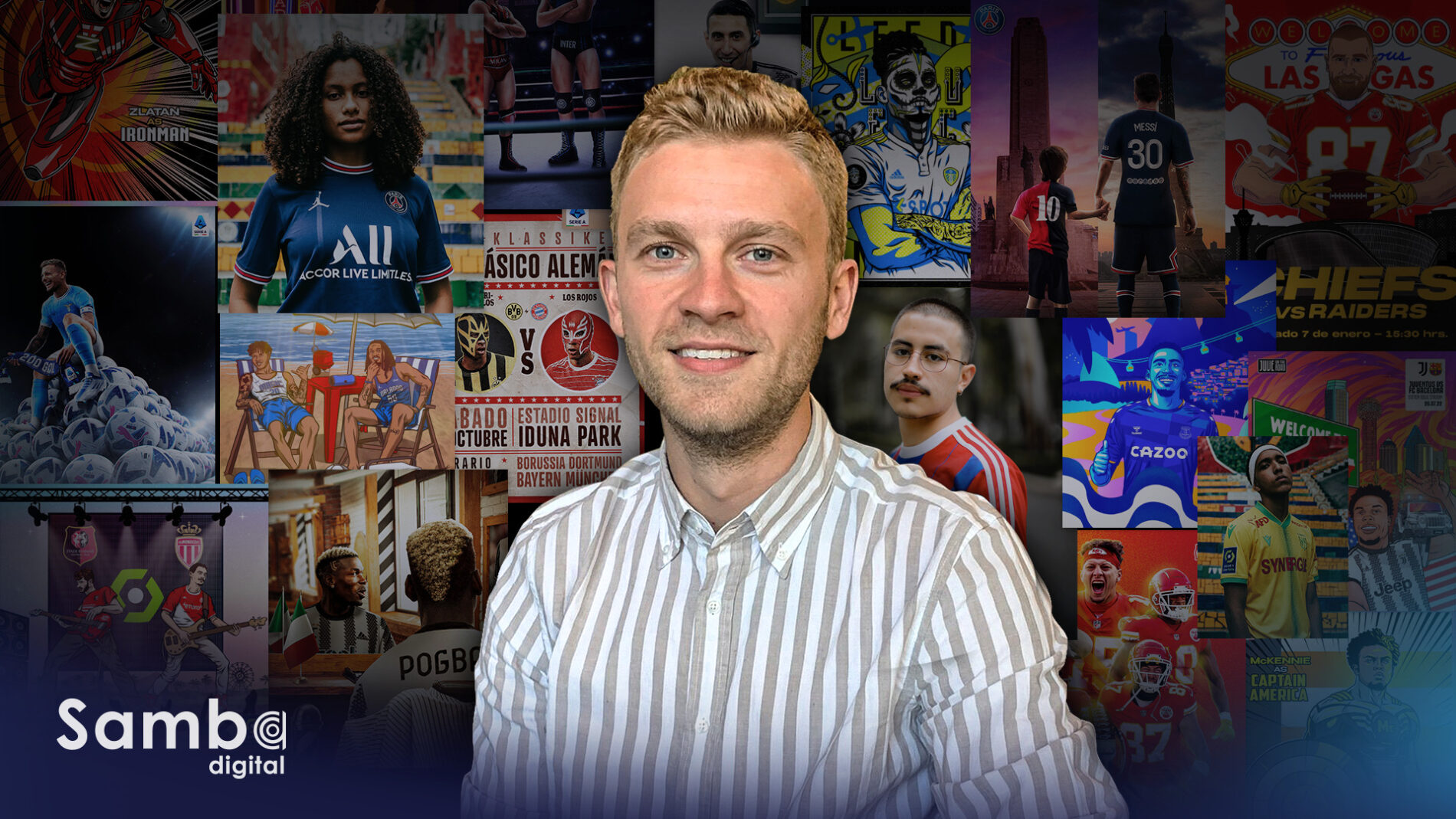 Samba Digital is proud to announce a number of changes to its corporate structure, highlighted by the arrival of Everton FC's International Development Lead Matt Taylor, to deliver greater regional client support as part of a global company restructure.
With immediate effect, Daniel McLaren will move from Client Director to Head of UK & Europe. The new role will see him lead all elements of Samba's business within the UK, where its service-offering helps sports properties including Liverpool, Tottenham, Manchester United and Chelsea increase their international presence through localised content, paid media, PR and sponsorship activation.
"Dan has deep-rooted expertise and knowledge of the UK market and with the support of Account Leads like Matt, who knows first-hand the international opportunities open to UK football clubs, we believe Samba is well-positioned to deliver even greater client impact in a key market for both sport and our business," said Frédéric Fausser, president and co-founder of Samba Digital.
Taylor will be joining Samba this month as UK Account Lead, having spent the last three years growing Everton's global fanbase through strategic partnerships, brand and business development, international academies and overseas pre-season tours.
Taylor, who has also held marketing roles at Birmingham City and West Bromwich Albion, will work with Samba clients in the UK to refine and execute their international growth strategies, while also supporting clients' use of Samba's Força Creative Studios, Sports Translate and Talentisi offerings.
Talentisi, launched in January 2023, is a unique project management platform for sport and enables clients, collaborators and a network of international talent to reduce costs and increase efficiency.
Samba's global restructure has also seen Miami-based Matteo Trevisani, previously Head of International Content Strategy, take the new position of Head of Americas. Samba clients across the region include the Super Bowl-winning Kansas City Chiefs, Orlando Magic in the NBA, Soccer United Marketing and FC Bayern Munich (New York City office).
Formerly Head of International Content Strategy at Samba, Trevisani joined the company in 2022 following four years leading the digital content output of soccer's continental governing body CONCACAF.
Jean-Phillipe Dubois will move from his role of Head of Marketing to Samba's Head of France, Benelux and North Africa, leading the team delivering for clients including Paris Saint-Germain, Roland-Garros and rugby union's Top 14.
Brazil-based Wagner Leitzke, who has been at Samba since 2015, has also been promoted to Head of Social Media & Growth to lead the company's community management, PR and paid media teams.