Samba Digital Meets: Ricardo Ávila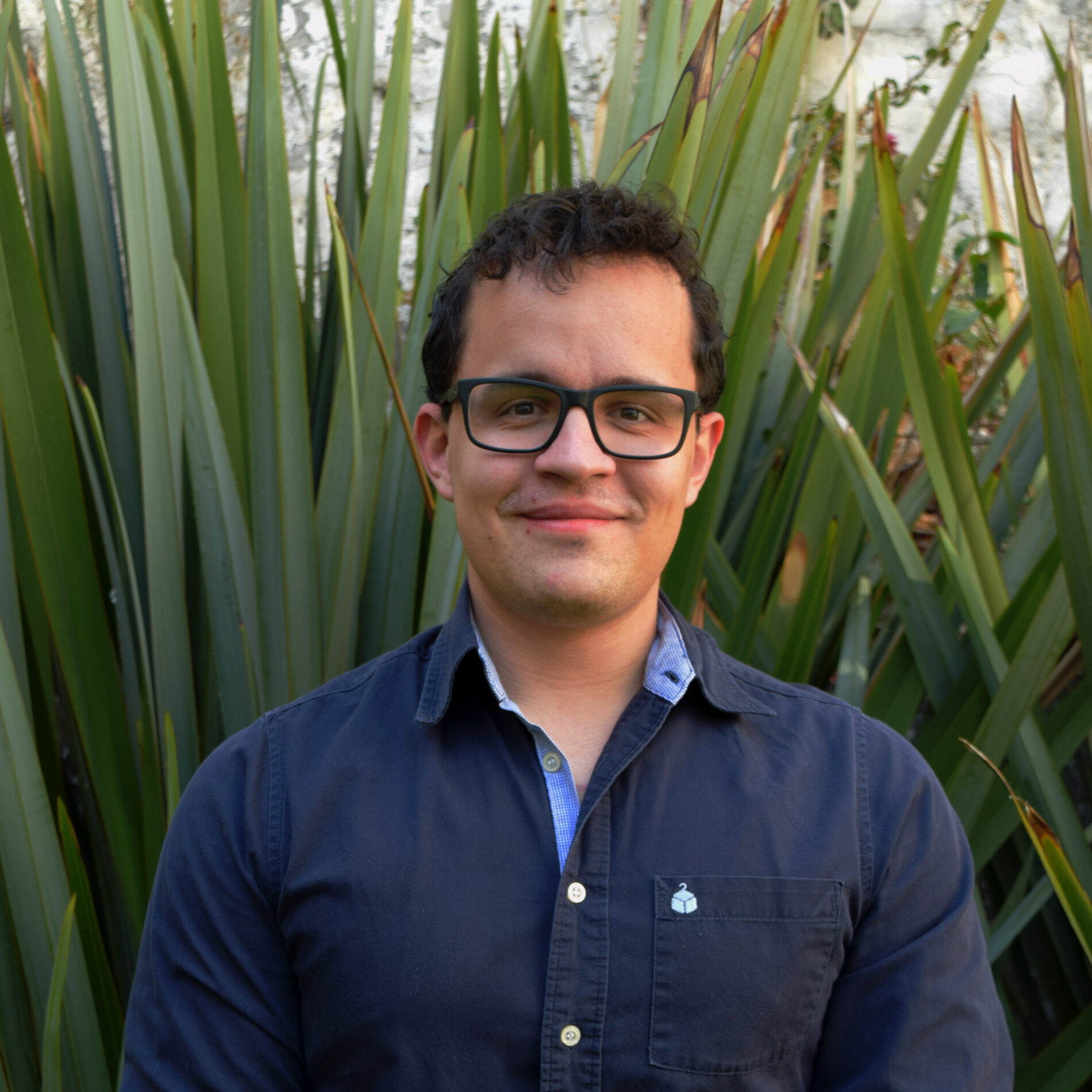 Born in Mexico, Ricardo Ávila's experience in the worlds of journalism and social media, as well as being bilingual, have made him a "Swiss Army knife," a great example of the versatile nature of the talent working for Samba Digital.  In the first of a new series of interviews, we sat down with him to learn more about how his eye for fan-focused content was key to the success of a range of projects this summer.
A new path with Samba Digital
SD: Thanks for taking the time to talk to us, Ricardo. Can you start us off by telling us a little bit about yourself and how you came to work with Samba?
RÁ: I did my bachelor's in journalism at Pepperdine, and my masters at ASU in sports journalism. When I graduated, I worked for a year at Telemundo in Phoenix; I was a reporter on camera and then came back to Mexico where I worked for a year at Fox Sports on the digital side but it was a very unfulfilling professionally. Then, I started working in social media; I was with another agency when I spoke with Matteo (Trevisani, our head of content), who let me know that Pure Storage, which is a storage company that sponsors Mercedes in Formula One needed a community manager. That was my first role with Samba, and it's grown from there.
A busy summer!
SD: You've had a busy summer, traveling across the US to create content for a number of clients; can you tell us a little more about your work with FC Series?
RÁ: This was a new opportunity that came up this summer was FC Series. The tournament was in Florida with Chelsea, Arsenal, Charlotte FC, Orlando City and Club América. I was fortunate enough to be able to attend those games, and created some great content. I think that my perspective as both a fan and someone who is a journalist has helped me a lot, just to know where to be, and to anticipate moments. One of the best pieces of content we had was when Gabriel Magalhães walking off the pitch with the trophy — just giving fans that experience.

Walking off in style, just @Arsenal things 🔴⚪️#FCSeries #FloridaCup #ARSCHE pic.twitter.com/6li28MaJ5E

— FC Series (@FC_series) July 24, 2022
In the moment at Leagues Cup
SD: Then you headed to Los Angeles, where you worked with Leagues Cup on their first matches, with Chivas and América coming to play the two MLS teams, LAFC and LA Galaxy. You captured some great moments there as well…
RÁ: Yeah, across all the platforms, Chicharito meeting Memo Ochoa has two million views. I think something that can be translated from journalism is basically being at the right place at the right time. That's the core concept of it and that's how especially being a soccer fan you know what people are interested in, the few moments you should be looking to capture.
For example, maybe if I wasn't a soccer fan and I saw two people from two different teams hugging, it would be like whatever like they're just saying hello but since I know how important they are,  you can kind of lean into that and be a little more you know immersed in the situation from both a professional and personal point of view.
🌟@CH14_ 🫂 @yosoy8a 🌟#LeaguesCupShowcase2022 pic.twitter.com/xCbfiLuABN

— Leagues Cup (@LeaguesCup) August 4, 2022
A special atmosphere
SD: What can you tell us about capturing a sense of the atmosphere there? We knew it would be an incredible evening, but it really went beyond that. Can you talk a little bit about how your perspective helped to bring that out on social media?
RÁ: I think it was as if the event was tailored for me personally because I was in LA in college, and I'm Mexican and a soccer fan. I'm also fully bilingual, having gone to the American school in Mexico City so this kind of being bicultural has been natural for me. Also, since I was little my team has been Chivas, so they were playing and so was their rival, América. It was like the perfect combination of elements.
That not to say that it's not challenging or difficult to to produce top content but I feel knowing this place and teams specifically, it was a perfect storm of everything coming together and the ingredients being there to to show people the importance of the tournament. I wanted to emphasize that it was, as you say, a cross-cultural experience. I focused on recording what I what I would like to see if I were following along, if I was in Mexico City and I followed the links.
The other thing was the atmosphere, I was capturing content of the Chivas players, I remember seeing the look in their eyes. These are professional soccer players — they've been to every city in the world and the look of wonder in their eyes was incredible. I'm getting chills just thinking about it because everybody was cheering so loudly. Even Giorgio Chiellini, he had just won the Euros at Wembley he said, "this stadium is amazing."  Being able to show that experience, I think it was amazing; a lot of elements came together to produce that.
Creating delicious content
SD: Speaking of Chiellini,  what you can tell us about how he likes his tacos?
RÁ: Well, there was this Mexican fan who had yelled to Chiellini "I hate pineapple on pizza too," referencing the moment from the Juventus documentary where he talks to Weston McKennie. At first he thought it was making fun of him, but then he talked with the fan, and he talked about how much he liked guacamole. The reach was incredible, it was picked up by Bleacher Report, and a bunch of really big outlets.
"Guacamole, in tacos, *chef's kiss*" – @chiellini 😅 @LAFC #LeaguesCupShowcase2022 pic.twitter.com/0dY3nLlKOM

— Leagues Cup (@LeaguesCup) August 4, 2022
Passion for fútbol
SD: Finally, tell us about how you how the Mexican experience in the US is changing the way football is consumed here?
RÁ: First of all, Mexican people are everywhere in the US. Obviously in places like LA, and Chicago; I think the culture has been there kind of for awhile now but it's only now that people have started to catch up more on more on how important it is for people. As a Mexican citizen that's lived in the US and who is a huge soccer fan it's one of the things that ties people the most to their home country.
For example, on Mexican Independence Day, or other Mexican holidays not many people would celebrate. When Mexico plays, if you got to soccer bars, they would be packed. It wasn't even like just soccer-crazy people, or tourists, it would be people that lived there, just packed every time. So, you can see how it's something that matters to people, maybe even more than it should but it's the very core of their national identity. It's the love they have for their country.
That passion is true as well in the way that fans attend games, traveling across the country to support the national team, or the club team from where they are. That's real passion, and that sort of support is something that is part of the story that we want to tell, and how it can change fandom in the US.