Samba Digital is the ideal companion to develop its activities in Africa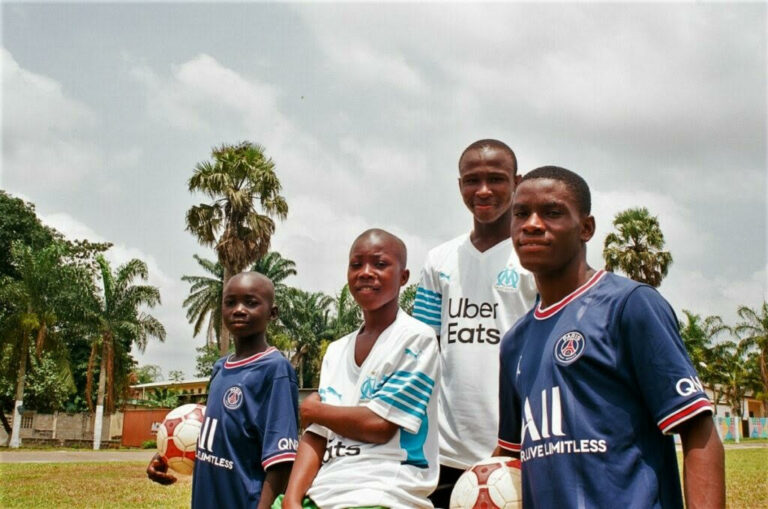 This article content comes from the media outlet Ecofoot
More and more French sports organizations are looking to densify their internationalization strategy toward the African markets. A movement that Samba Digital agency wishes to accompany thanks to its expertise developed in a dozen key markets in the continent. Spotlight
What if the African continent was the main growth driver for French professional soccer?
French professional football? Many decision-makers in the sector are now seriously considering this hypothesis by placing certain key African markets at the heart of their internationalization strategy. "The development of the attractiveness of the Uber Eats League 1 internationally is one of the priorities of the LFP. Our goal is to increase the visibility of the Ligue 1 Uber Eats among fans around the world, and in particular in four priority territories- the United States, Africa, the Middle East, and China," said Yoann Godin, Director of International Development for the French Professional Football League, last June.
Words that have not remained without effect. Each season, through its Ligue 1 Touch program, the Professional Football League organizes several events in the African continent, especially during the highlights of the French championship. In February 2021, the LFP had organized its first fan zone in Cameroon, welcoming more than 800 people to Douala to watch the Olympique de Marseille – Olympique Lyonnais match live on a giant screen. A similar operation was organized in Abidjan last April for the Paris Saint-Germain – Olympique de Marseille match.
The LFP is obviously not the only player in French soccer to take a close interest in the various African markets. Due to strong historical, cultural, and sporting links – many of the great African football players have played in the French league – several Ligue 1 clubs already have large fan communities in the Maghreb or in French-speaking African countries. Communities that the clubs now want to animate more effectively to unlock their commercial potential in these markets.
"At Olympique de Marseille, we are targeting French-speaking Africa as a priority in our internationalization strategy. The club already enjoys a very good image in many African countries. Several great players from the targeted areas have made the club's happy in the past. For example Didier Drogba or Mamadou Niang. In addition, there is geographical proximity but also social and cultural proximity between Marseille and French-speaking Africa. It is therefore natural for OM to focus on this region in its internationalization strategy" confirmed Laurent Colette, Director of Operations for Olympique de Marseille, last May.
Faced with this increased interest in African markets, the Samba Digital agency intends to accompany the French professional soccer teams in the deployment of their internationalization strategy in such territories. Already supporting the international expansion policy of many European clubs in Latin America, the United States, and Asia; Samba Digital has been able to gather the necessary network and the skills needed to help sports organizations develop their activities in several key markets in Africa.
"To speak of Africa as a single market makes no sense, given the vastness of the continent and its diverse territories. But today we are able to accompany clubs in the main markets of the Maghreb and French-speaking Africa. In English-speaking Africa, we have also recently built a solid PR and business network in Nigeria, Kenya, and Tanzania. In a dozen African markets, we are now able to accompany clubs in community management, acquisition campaigns, networking, and establishing relationships with sponsors and PR/influencer campaigns" says Jean-Philippe Dubois, Marketing Director at Samba Digital.
Successful collaborations with OM and LFP
Samba Digital has already had the opportunity to demonstrate its expertise in the African markets to several French professional soccer teams. For almost a year and a half, the agency has been in charge of the digital communication of the Olympique de Marseille to several African countries, including Senegal, Cameroon, and the Ivory Coast. With three priorities: the creation of geolocalized content, the organization of local activations with fan clubs in the targeted countries, and the organization of PR campaigns with local journalists and local influencers.
"We are increasingly solicited by Ligue 1 clubs to set up a specific content strategy for the various Arabic and French-speaking markets in Africa. French clubs already have large fan communities in the region," says Jean-Philippe Dubois. A club like Olympique de Marseille has more than a million fans in Algeria alone. But the English and even Portuguese-speaking markets are also attracting the attention of some sports organizations. "For more than 2 years, we have been working with the LFP on a geolocalized content strategy for certain markets in English-speaking Africa. But for the 2021-22 season, we have gone even further by producing Ligue 1 content in local dialects" continues Jean-Philippe Dubois.
"We started using Samba Digital's Sports Translate service in 2021 to enrich our content strategy for specific markets. We were then able to implement an editorial strategy in 7 African dialects including Fulani, Yoruba, Hausa, Dioula, Wolof, Swahili and Lingala. Offering the most affinitive content possible is at the heart of our development strategy," confirms David Labrune, Head of International Rights at the Professional Football League. A strategy that is bearing fruit: the LFP's publications have reached over 10 million people in Sub-Saharan Africa last season, with engagement rates exceeding 15% in these territories!
Business opportunities to activate
Samba Digital is also able to work on more specific missions with sports organizations, especially on the PR side. For example, the agency helped the LFP to amplify the media coverage of its two-part event in Côte d'Ivoire last March-April. In addition to the "viewing party" set up in the Ivorian economic capital on the occasion of the last PSG – OM classic where more than 2000 people gathered- the LFP set up a CSR operation in collaboration with the association Analog Sport. It has organized various workshops around the photography of sporting events in the orphanages of Bingerville and La Maison du Potier. Actions that received a strong echo of media support for Samba Digital: more than a dozen leading Ivorian national media companies covered the different actions carried out by the LFP including RTI, Inter, and La Fraternité.
"During the viewing party organized in Abidjan, we also asked Samba agency to set up an influencer campaign. We then called upon a dozen of local influencers. The posts published before the event and live generated nearly 1.5 million impressions on social media. Samba Digital's strong point is to offer flexible and agile solutions. In a few days, the agency is able to activate PR/digital plans in the targeted markets" says David Labrune.
However, French professional clubs could quickly face stiff competition in the various African markets. Indeed, other protagonists of European soccer are eyeing the continent's immense potential. "We have started serious discussions with several Premier League clubs to accompany them in these new markets," confirms Jean-Philippe Dubois.
The animation and activation of communities in such markets can now represent significant commercial stakes, particularly in terms of merchandising and sponsorship.
"We track the number of OM jerseys and parts sold in the different African countries we're targeting in our internationalization strategy with the help of our partner Puma," explains Laurent Colette.  "Through our support, we also want to create business opportunities for the clubs. Many markets are gaining maturity at the moment in various African territories, particularly in betting and fintech in the broadest sense. There are connections and market opportunities to be seized. Today, we are able to connect clubs to such players," adds Jean-Philippe Dubois. There are also opportunities in the tourism sector, such as the contracts signed between Rwanda and several European clubs, including Arsenal FC and PSG, or between Mauritius Tourism Promotion Authority and Liverpool FC. Africa, the new Eldorado of European soccer?
Learn more about Ligue 1 launching new Brazil focused marketing campaign